Four Tracy students nominated by Rep. Josh Harder have received appointments to attend United States Armed Forces service academies.
Bryanna Chaname, Koa Pu Ali Guadalupe Garcia, Brandon Lindner and Htut Khang M Oo were notified of their appointments along with two students from Modesto and one from Turlock.
Yeh-Ahn Kim, a recent high school graduate from Mountain House, which is represented by Rep. Jerry McNerney, also earned multiple academy appointments.
To gain admission to four of the five U.S. service academies, in addition to submitting a successful application, an applicant must be nominated by a government official: a member of Congress, the president or vice president, or the secretary of the Army, Navy or Air Force.
Those who attend the academies commit to serving at least five years in the military after graduation, and many intend to dedicate their careers to the service.
---
Brandon Lindner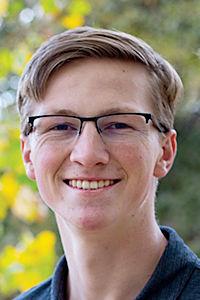 Lindner, a West High School class of 2020 graduate, has received an appointment to attend the U.S. Air Force Academy in the fall.
He was captain of the Wolf Pack track team and is a two-time recipient of the President's Award for Educational Excellence.
Lindner said he wanted to join the Air Force Academy for many reasons, but an important one was the level of education he can get there in his chosen field of astronautical engineering.
"I've also always loved flying and traveling and have been interested in aviation for a while, and what better place to pursue that passion than at USAFA," he wrote in an email. "Another reason being service. My grandpa was in the Navy and was a volunteer firefighter, and my dad is a firefighter now, so serving others is in my blood and I look forward to following in their footsteps."
After the Air Force Academy, Lindner hopes to be accepted into pilot training and become a cargo pilot flying the C-17 Globemaster III or the C-5 Galaxy. When his Air Force career is done, his dream is to fly for cargo companies or commercial airliners and see the world.
---
Bryanna Chaname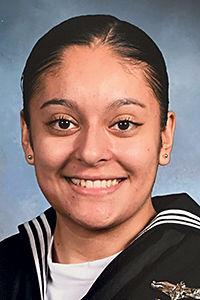 Chaname graduated from Millennium High School in 2019 and enlisted in the U.S. Navy. She is now serving aboard the USS Eisenhower aircraft carrier and will head to the U.S. Naval Academy in July.
Chaname, the daughter of Oscar and Katharina Chaname, said she wanted to get a college degree and further her Navy career as an officer.
"Attending the US Naval Academy is a dream come true for me. And it means a lot to me because my grandfather served and retired from the US Army and one of his desires was to attend West Point Academy," she said by email. "Unfortunately, that did not happen for him but now that he knows that I've been appointed and accepted to go to the Naval Academy, he feels as though his dream has come true also. I am very determined and work hard at challenges that come my way."
Her long-term goal is to make a career of her service in the Navy. She expects to graduate in five years with a major in cyber operations and become either a pilot or an intelligence officer.
---
Htut Khang M Oo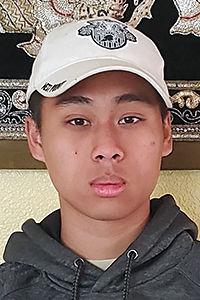 Oo, the son of Zaw Oo and Aye Aye Myint, graduated from Tracy High School this spring and received an appointment to attend the U.S. Military Academy at West Point in the fall.
He competed with the Tracy High School Academic Decathlon team and was named to Tracy High School honor roll and San Joaquin County high school honor roll. He also participated in the Tracy and San Joaquin County honor concert ensembles and the San Francisco Symphony Youth Orchestra.
He said he wanted to attend the U.S. Military Academy to become a leader.
"At West Point, that is what we learn to be: an officer, a brother in arms, a comrade, a cadet but all it comes down to is to be a leader for the next group of soldiers, students and civilians," Oo wrote in an email. "One of my most personal goals in life is to inspire a new generation of proactive people."
He said his family, teachers and friends had all taught him the value of helping other people achieve their dreams and "make a world better for the next generation."
---
Koa Pu Ali Guadalupe Garcia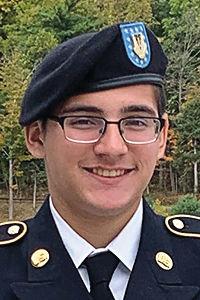 Garcia graduated from Tracy High School in 2019. The son of Florence Smith, he is attending the United States Military Academy Prep School at West Point and has received an appointment to enroll at the U.S. Military Academy in the fall.
He is an alumnus of Tracy High's International Baccalaureate Academy and was a local delegate for the American Legion Boys State program in 2018.
Now he looks forward to becoming a part of the tradition of the U.S Military Academy.
"I want to attend West Point because it has the greatest officer training program in the nation, and I want to become a member of the storied and honorable Long Gray Line. Having the privilege to attend West Point is a rare opportunity that gives me the ability to serve the people of the United States and live a life of honor and selfless service," Garcia wrote in an email. "I would like the Tracy Community to know that grit rather than natural ability has the greatest impact on one's own success as it played a significant role in my receiving an appointment to the Military Academy."
His future goals aren't settled yet. He plans to either make the Army a career or work as a civilian in another government agency.
---
Yeh-Ahn Kim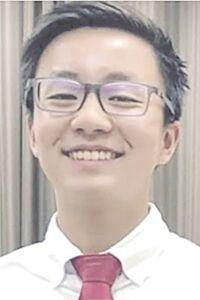 Kim, a 2020 graduate of Mountain House High School, applied for and received appointments to four service academies. He has chosen to attend the U.S. Naval Academy this fall.
At his high school, he was captain of the varsity swim and water polo teams and president of the chess club and National Honor Society.
Although he could have attended West Point, the Air Force Academy or the Merchant Marine Academy, he chose the Naval Academy because of his experiences in the U.S. Naval Sea Cadet Corps, San Joaquin County Division. He reported that he was a leading petty officer and participated in several military trainings and cybersecurity competitions.
He also had multiple opportunities as a cadet to interact with veterans, which shaped his desire to serve in the military.
"Until I set my lifetime goal to serve this country, I didn't truly understand the meaning of responsibility, dealing with significant obstacles, managing time, or overcoming the fear of failure from my heart," Kim wrote. "Throughout trials and errors, as well as achievements and failures, I realized that I have developed very strong confidence. This is not just a series of accomplishments, but knowing that I will never give up during any course of challenges."
---
Applications for next year's military service academy nominations are open now. Information can be found on Harder's website and on McNerney's website. Harder's 10th District office in Modesto can be reached at 579-5458. McNerney's 9th District office in Stockton can be reached at 476-8552.