A new program will provide free laptop computers to students from extremely low-income families, especially those who are experiencing homelessness, in the Tracy area.
The Roya Foundation is accepting applications now from students of all ages, from kindergarten through 12th grade and college.
Mitra Behnam, founder of the Roya Foundation, said the nonprofit provides humanitarian, educational and medical aid globally. The laptop program is its largest project to date.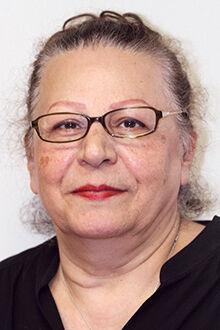 "With this situation of COVID-19 and students being virtual and not going back to school, the most vulnerable community, which is the homeless students and low income, might be in a position of not having enough funds to purchase laptops," Behnam said. "This is a really good project for us to take."
She created the foundation in 2015 in honor of Roya Forouzesh, her younger sister, who died of multiple myeloma in 2008. Behnam said her sister had a passion for working with children and had hoped to start the organization herself after finishing her cancer treatments.
In the past, the foundation has sent backpacks filled with school supplies to students overseas. It has also donated sleeping bags and personal protective equipment.
She said the project will help bridge the technology gap for students whose families lack the means to buy technology for distance learning.
"We hope that Roya Foundation, by providing laptops to homeless and low-income children, especially during this difficult and uncertain time, we will improve their chance for succeeding in school and their life," Behnam said.
Behnam said the funding is coming from local donors, so the program will prioritize Tracy-area students, but any student in San Joaquin County can apply. More than 170 applications had been submitted as of Wednesday afternoon.
A link to the application form is on the foundation's website at www.royafoundation.org. The staff at the Tracy Family Resource Center, 35 E 10th St., can also help print out applications for those who need help; call Sylvia Mejia at 229-4922 for more information.
Behnam said the laptop program would become a yearly project for the foundation, which she hopes will eventually grow nationwide.
"It gives us so much enthusiasm, we get a lot of support for this project," Behnam said.