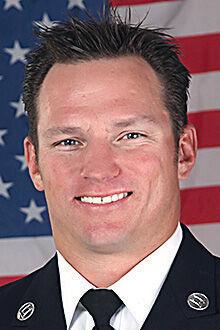 South San Joaquin County Fire Authority Captain Scott Byers and San Joaquin County Sheriff's Department Deputy Arturo Corona were selected as the top first-responders for 2020 at Saturday's American Legion Law and Order Awards.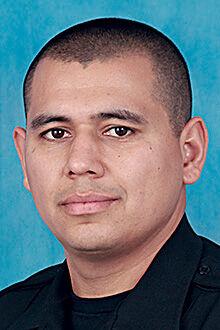 Local American Legion Post 172 honored six first responders on Saturday, and as part of the event they named their top two awards, Firefighter of the Year for Byers and Law Enforcement Officer of the Year for Corona.
Byers joined the Tracy Fire Department in 2006 and has progressed there in his career as the department transitioned to the South San Joaquin Fire Authority. In addition to his leadership role with the local department he is also active with the San Joaquin County joint rapid intervention crew.
Corona has been with the San Joaquin County Sheriff's Department since 2013, and has since distinguished himself as a leader and mentor in teaching investigative skills and officer safety.
Others recognized at the Legion's event were Corporal Erik Speaks, Tracy Police Department; Officer Hugh Estrada, California Highway Patrol; Sergio Hernandez, Defense Logistics Agency; and Jimmy Rubio, Deuel Vocational Institution.