Carrie Grover is the new director of Tracy Interfaith Ministries, ending a 16-month search to fill the role left vacant by Darlene Quinn's retirement in August 2018.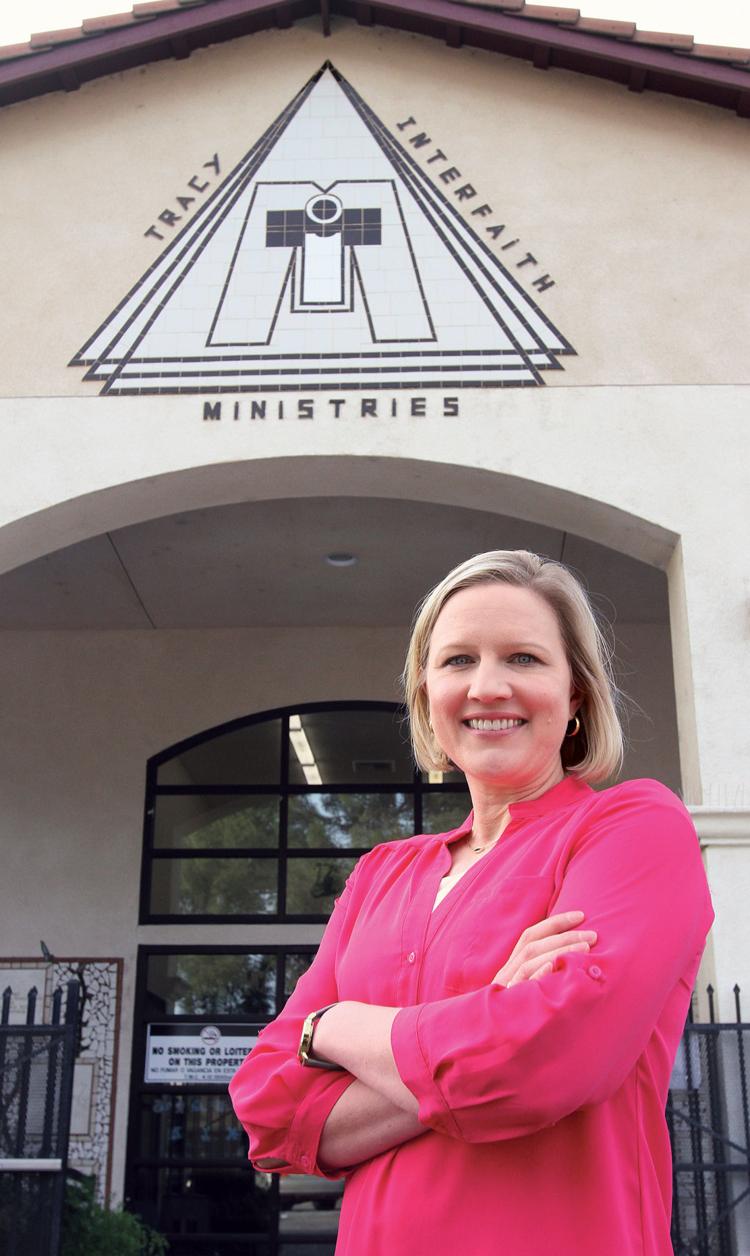 "It's really neat to see not only the outpouring of donations and community support that comes in, but I think it's really great to interact with people in the community who are here and willing to volunteer, and just to see what needs are being met is really great," Grover said.
Grover, 40, has lived in Tracy 17 years with her husband, Benjy, and has four children from elementary to high school ages. She had been a stay-at-home mom since the birth of her oldest child, who is now a senior at Kimball High. With her children all in school, she was looking for ways to volunteer in the community.
"I knew about Tracy Interfaith, I had volunteered here years ago, even in the old building on Holly Drive," Grover said. "So I had gone and worked there some — very inconsistently — but I knew about it. We had done food drives at church and we had donated things as a family. I wasn't quite as aware of all the things that goes on here as I am now."
The faith-based nonprofit at 311 W. Grant Line Road gives food, clothing and other assistance to low-income families and individuals living within the Tracy Unified and Lammersville Unified school districts.
Grover started helping out at Interfaith again in November after she saw a story in the Tracy Press in mid-October that talked about the ongoing search for a new director and the need for more volunteers.
"I did a little bit of everything," she said. "I saw the article and I came in and said that I wanted to just sort of get an idea of what was going on."
She volunteered at positions throughout the food bank, including the intake desk, pantry, and clothing distribution, and she helped sign up clients for Brighter Christmas and for Thanksgiving and Christmas dinners.
"I just kept working here every day, just sort of getting a feel for it," Grover said. "I really enjoy it. I really like being here, I really like serving the community."
In early December, she told the board of directors she would commit to 20 hours a week to lead the nonprofit, the same amount of time Quinn volunteered as director.
The board agreed and Grover began as director Jan. 1.
She signed a commitment letter that will be renewed each year but said she hopes to be the director for the foreseeable future.
"I think they did that so I wouldn't feel like I'm locked in for the rest of my life, because Darlene kind of felt like she was locked in forever," Grover said. "I don't intend to get this all figured for a year and then walk away."
Since Quinn's retirement, Interfaith had been directed by a team of three volunteers, Amy Scudder, Linda Gleason and Diane Ruiz. Grover applauded them for their efforts to keep the nonprofit running during the search for a new director.
"It was hard, I think, having three people in charge, because they are always trying to talk to one another and the three of them have responsibilities above and beyond trying to be the director, so now they are able to go back and focus on those things, so that's good for them," Grover said. "They were really good, but I think they are happy to let somebody be in charge."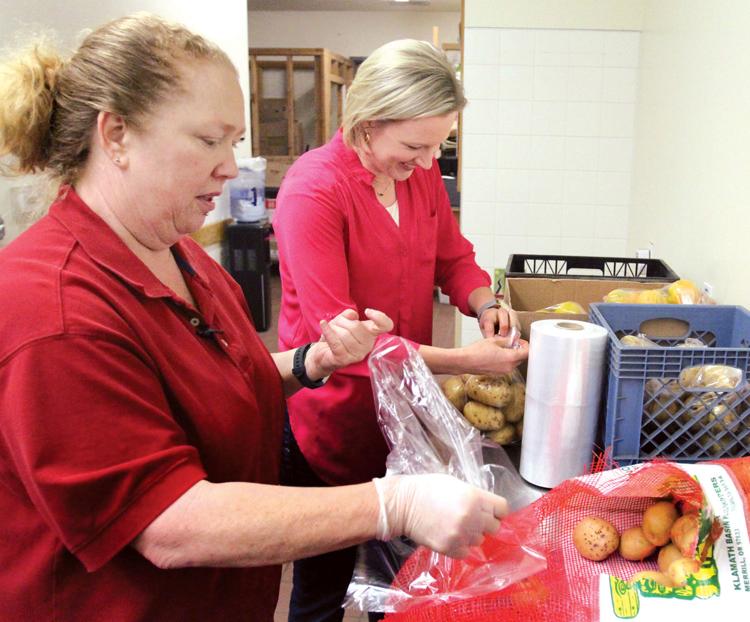 She said her volunteer work at the Church of Jesus Christ of Latter-day Saints had primed her for her new role.
"I've been in leadership positions with them pretty consistently, so I have a lot of experience running conferences and programs, and I help with the girls camp every summer with a lot of kids. I have very consistently volunteered and helped run programs that way," she said "I have experience working with people and teaching and being in leadership positions, just it's been nonpaid, which works well for this because this is also nonpaid."
She also has the support of her family as she takes charge of Interfaith.
"I told my husband I felt he was the real hero, because he is the one out working so I can come do this," she said. "I feel like I am able to serve the community in a way I would not be able to without his support."
Grover hopes to expand Interfaith's social media presence to make more of the community aware of the nonprofit's work and its needs.
"I think we have an opportunity to hit a younger demographic," Grover said. "Most of our volunteers here are 60-plus, retired age, which is great— obviously that's the most people who can help. We have some kid volunteers, but we could do better there."
Her time at Interfaith so far has influenced her perspective on Tracy's homeless population.
"On the one hand, it makes you very grateful for what you have, and also I think it really humanizes them to see that they are just people. They're not scary, they're just people," Grover said. "Everybody has a story, and they are somebody's daughter and son, and I think it makes you have a lot of compassion for them to interact with them on a personal level."
As the new director, she thanked the community for its support during the holiday season. Interfaith provided Thanksgiving meals directly to 199 families and partnered with area churches to give meals to an additional 591 families. At Christmas, the nonprofit gave toys to 380 children and food baskets to 213 families and signed up 185 families for Brighter Christmas.
Grover said Interfaith always needs donations, including blankets, sheets and towels that are in good shape, and coats in the wintertime. Other essential supplies are disposable diapers, dish soap, laundry detergent, toiletries and hygiene supplies, including small bottles of shampoo and hand soap. Empty plastic water bottles and egg cartons can be used to repackage and distribute goods that Interfaith buys in bulk to save money, including dish soap and eggs.
Interfaith still needs volunteers who can make a commitment to work at some skilled positions on a consistent basis, including running the intake desk and supervising the warehouse on Mondays.
"It takes between 20 and 30 people to be open, and if we don't know who's coming that day and it's a gamble, it just makes it that much harder," Grover said.
She hopes people will stop by to meet her and see the opportunities to help serve the community in whatever way they can.
"I've never seen a volunteer get turned away, that's for sure," she said.