It's already been a busy year for Jose Jimenez, North School's first-year principal, and Susan Hawkins, assistant principal, also in her first year, but it's not over yet. They started out last August by getting to know their new roles as team leaders of the kindergarten-through-eighth grade school on North Holly Drive, and now they are ending the year as construction begins on the start of a major building and remodeling project that could take up most of the next two years and change the face of the 68-year-old school.
Any chance the students had to say "goodbye" to the North School campus they had known was dashed by the closing of classes because of the coronavirus COVID-19 pandemic.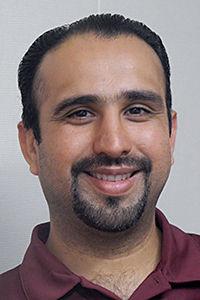 "We are beginning to work through the transition to the modern campus, and it's a great honor for me to be here when it happens," said Jose, who was assistant principal at West High before coming to North last August.
He said one of the things people remember about North School is that it's one of Tracy's older schools, built with a kindergarten and five classrooms in 1952 when Tracy was a smaller community.
"It's wonderful that many of the families are still in this area, so you have generations of students coming to North School — the parents, their kids and their grandkids," Jimenez said.
He added that many members of the school staff also have long connections with North School, "bringing a lot of wisdom and experience with them to the school team."
Hawkins, who had been a North faculty member before being promoted to assistant principal, said that because many students at North speak more than one language, the school makes a determined effort to involve parents in their children's education.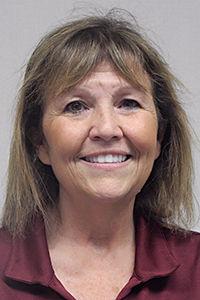 "The whole school is working at getting the parents involved. We have different clubs on Tuesday mornings. The parents come in and take part, and they have great ideas," she said. "And with a K-8 school, the older kids can help the younger students develop their skills, and they can serve as role models, too."
Second grade teacher Cindy LeLaurin is completing her sixth year at North.
"Before I got here, I heard a lot about the principal, Fred Medina, and everyone loved him," she said. "When I came here, the staff was super accepting. Our staff is excellent, and Principal Jose Jimenez and Assistant Principal Susan Hawkins are wonderful to work with. I think the connection our families have with the school is very important."
Librarian Renee Riddle remembers how the large, single-story building, now the location of offices and classrooms, was configured when it was opened in the 1970s. There were no walls between classrooms to enable collaborative teaching, a new concept.
"But that plan didn't work out, and teachers had to put up paper walls to separate the classes," she said. "Finally, real walls were created."
That building won't be torn down in the soon-to-start reconstruction of the school. The offices will be moved to a new two-story building in the northeast corner of the school campus.
Riddle also hopes "The Rocket," formed in the library by decorating air-conditioning ducts, will be saved, since it's an important school symbol.
Seema Sabharwal, a seventh grade teacher, reported that her room won't be torn down or drastically remodeled.
"We'll just have modest improvements, so the room will be pretty much the same," she said.
In addition to teaching seventh grade classes, Seema, a native of India, works with parents from India and their children in making the transition to English.
Meanwhile, school secretary Gabriela Silva is packing boxes to move the school offices out of the building to be remodeled.
After a career in banking, she started with the school district in 2001 and moved to North in the 2005-06 year, when North added middle school classes and became a K-8 school.
"A school secretary has to be able to do a lot of things — order supplies, make sure supplies are delivered, and working with teachers, students and parents," she said.
She said that the percentage of students speaking another language in addition to English — mostly Spanish and languages from India — has increased over the years, making working with parents and their children more important.
"We're excited the school is going to have a new two-story building for offices and classes," she said. "Tracy should be proud of the schools that have been built and remodeled. If you visit other districts, you'll see the difference."
North School is about to get a makeover, with work on the campus upgrade expected to begin within the next couple of weeks and continue for tw…