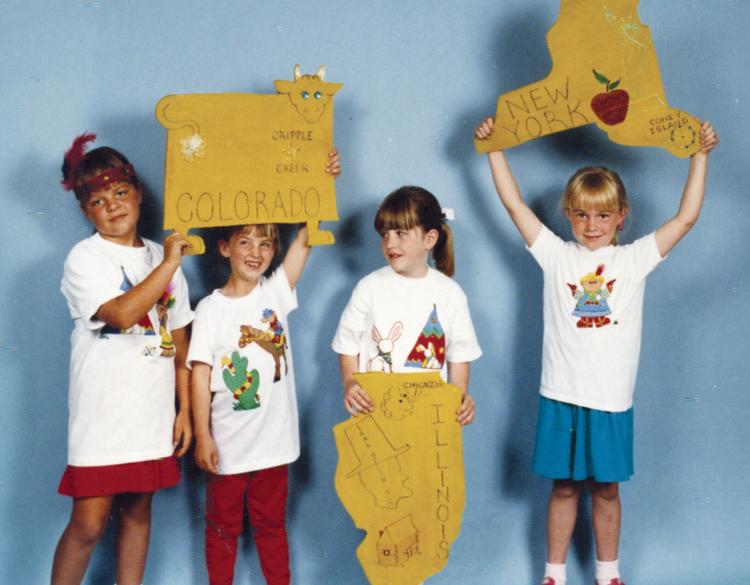 Last week's Remember When mystery photo showed four first-grade students in Mrs. Nethercott's class at Bohn Elementary School holding up cardboard cutouts of four states in May 1993. Left to right: Amanda Williams, Lisa Stenger, Elizabeth Robey and Alyson Cassel. Emily Williams, mother of Amanda, reported the project was "All About the States," adding that on seeing their photo in the Press, "The girls had a good laugh." Liz Robey reported, "I'm the one holding the Illinois state!" Alyson Cassel Greig responded, "I am the very proud girl holding up the New York sign. Thank you for the trip down memory lane."
Today's Remember When mystery photo below shows two Tracy school administrators checking out tile bricks in a school facility. Who were they, what were their positions and what were they looking for?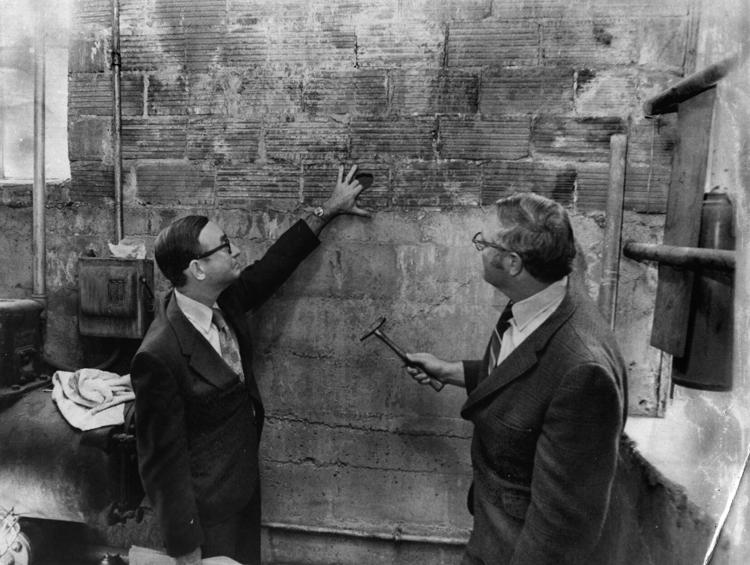 • If you know the answer or can't wait until next week to get it, email Sam Matthews at shm@tracypress.com or call 830-4234.