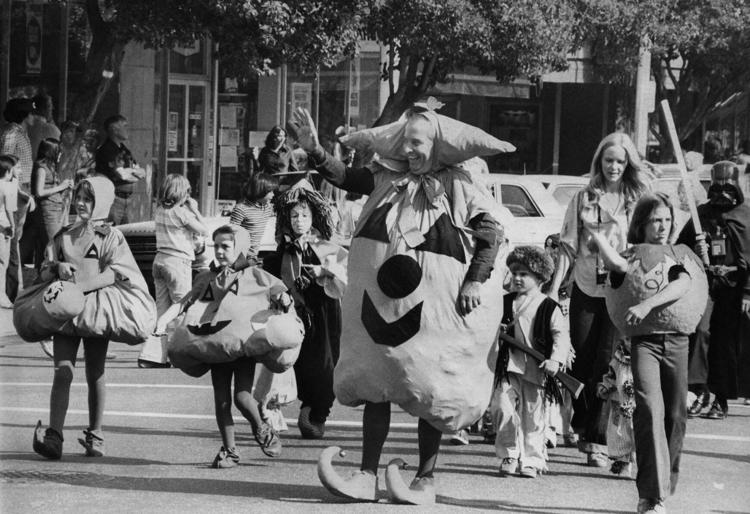 Last week's Remember When "mystery photo" showed marchers in the 1978 Halloween parade in downtown Tracy. The adult in the pumpkin costume was none other than George Kelly, the Central School principal, who appeared in costume in a number of Halloween parades. Recognizing Kelly in the photo were Don Bisbee, Terry Brown and Pamela Norton. Pamela marched in a pumpkin costume next to Kelly along with her sister, Allison, far left.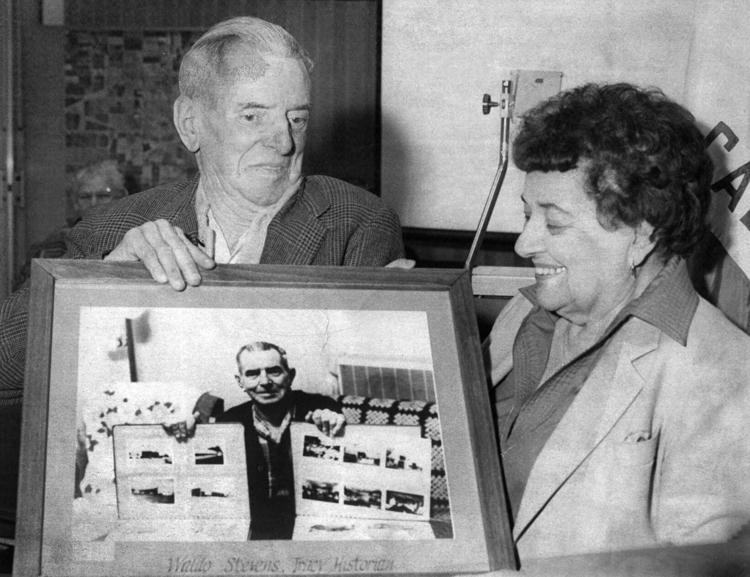 Today's Remember When "mystery photo" below showed a man showing photos in March 1983 to a woman at a location where the photos were collected. Who was in the photo and why?
• If you know the answer or can't wait until next week to get it, email Sam Matthews at shm@tracypress.com or call 830-4234.