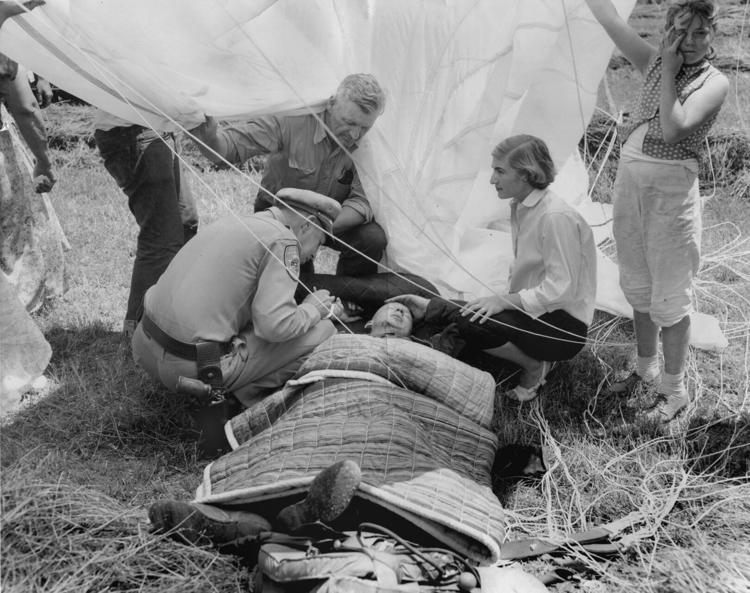 Last week's Remember When mystery photo showed a Navy jet-fighter pilot, Lt. Ross Persons, 26, being comforted on Nov. 10, 1955 — and questioned by a California Highway Patrol officer — after safely parachuting from his Cougar jet fighter plane.
Person's plane collided west of Tracy with another Navy Cougar jet. The pilot of the other plane, Lt. j.g. Glenn Crawford, 22, died in the crash of his jet, which plowed into an alfalfa field four miles away, creating an 18-foot-deep crater. Both pilots were from Alameda Naval Air Station.
Three months later, on Feb. 16, 1956, an Air Force B-52 bomber from Castle Air Force Base crashed in pieces east of town, killing five crewmen and injuring four.
This week's Remember When "mystery photo" below shows four elementary school students in May 1993 holding up cardboard cutouts of four states. Who were the students, what school did they attend and what was the project?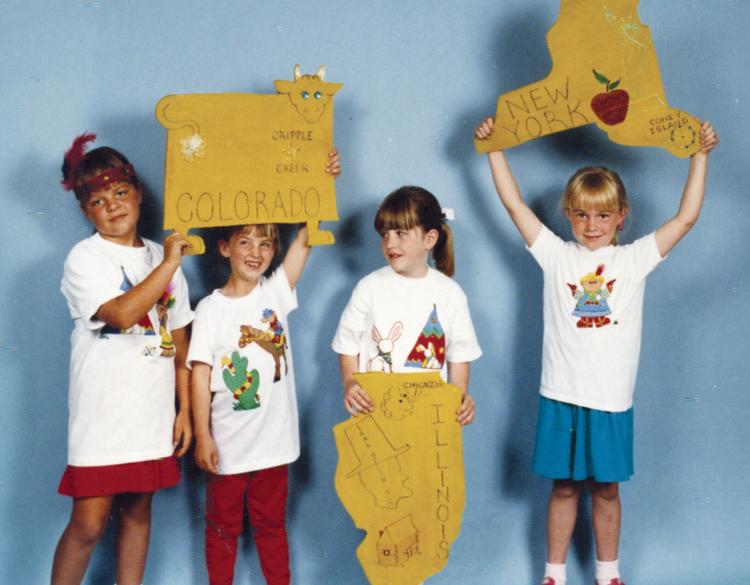 • If you know the answer or can't wait until next week to get it, email Sam Matthews at shm@tracypress.com or call 830-4234.