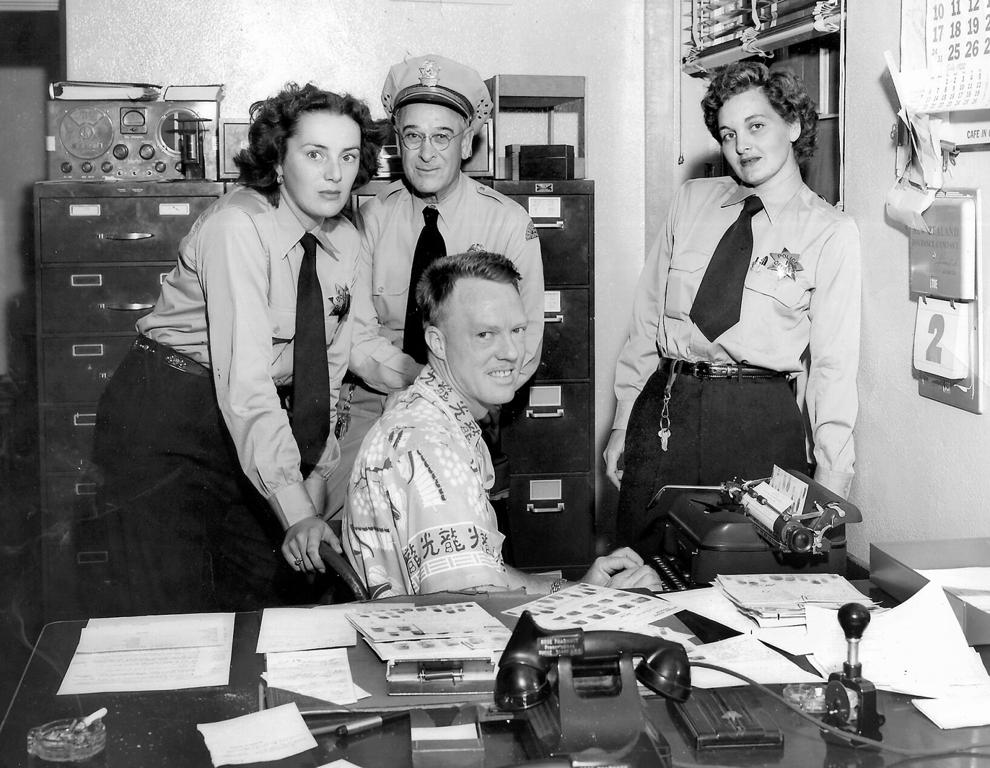 Last week's Remember When "mystery photo" showed a group gathered in an office in the Tracy Police Department's Hall of Justice building in the 1950s. The two women were "meter maids" who monitored the parking meters that had been installed in downtown Tracy. Standing in the center was Chief of Police Evan Wyman. Seated at the desk was Sgt. George Norris. No one came forward to provide names of the two women in the photo.
This week's Remember When "mystery photo" below shows two farmers in a Tracy area tomato field in 2009. Who were they and where was their tomato field located?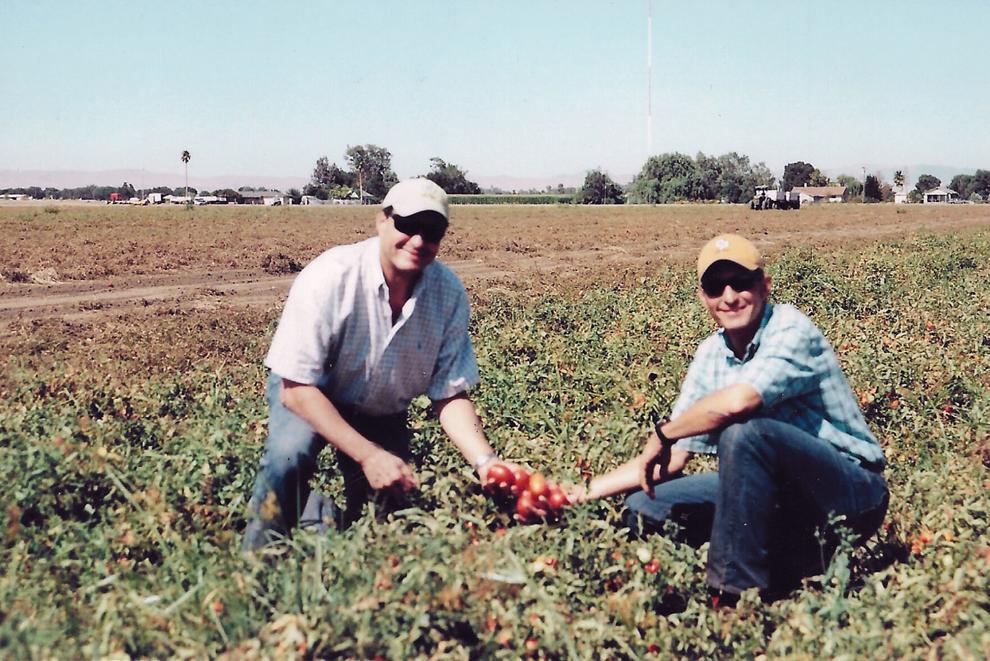 • If you know the answer or can't wait until next week to get it, email Sam Matthews at shm@tracypress.com or call 830-4234.