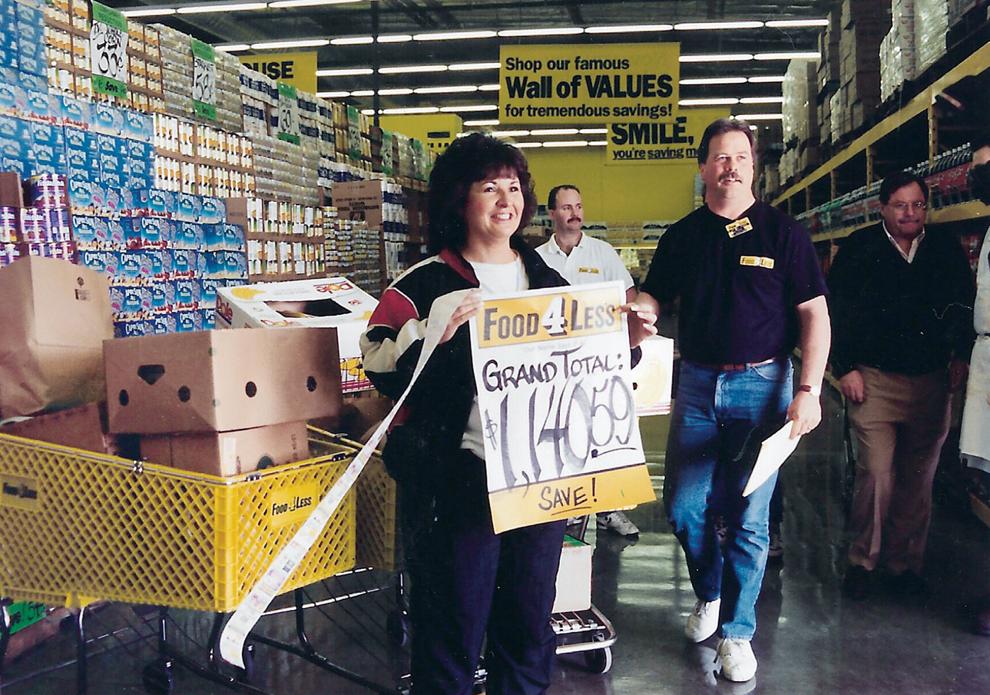 Last week's Remember "mystery photo" showed Anamarie Navarra, identified as holding up a sign showing the value of merchandise she managed to collect in the Shopping Spree in the Food for Less store in May 1993. She was the highest bidder for the Shopping Spree in the Boys and Girls Clubs of Tracy auction. Lendy Gomez identified her in the photo. Diane Boudreau identified the location as the former Food 4 Less at 11th Street and Tracy Boulevard. She identified the man in the middle as Mark Nieweg, and Mike Gilson in back left.
Today's Remember When "mystery photo" below shows two young financial wizards checking the ledger in their new office in September 1994. Who were they, and where are they now?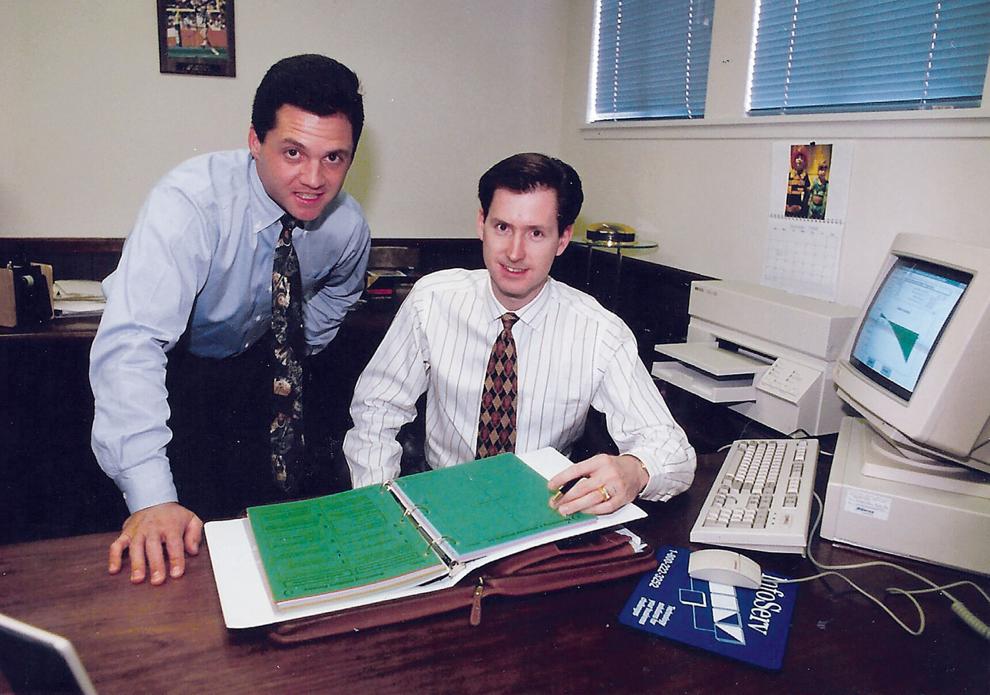 • If you know the answer or can't wait until next week to get it, email Sam Matthews at shm@tracypress.com or call 830-4234.