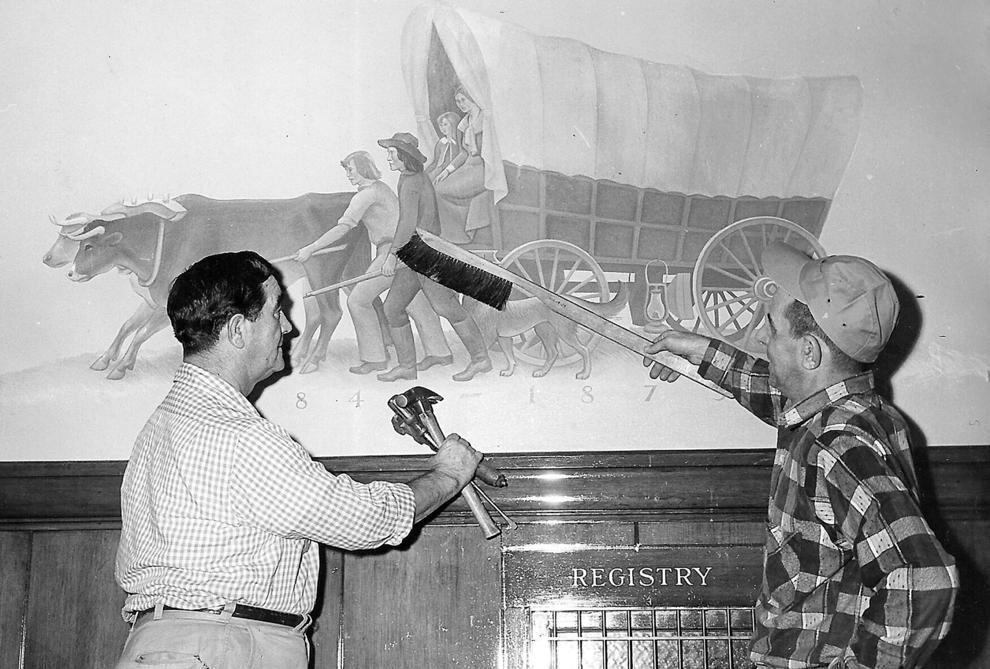 Last week's Remember When "mystery photo" showed two Tracy Post Office custodians, Eloy Garcia, left, and Waldo Stevens, brushing dust off one of three murals mounted in the lobby of the Tracy Post Office (1937-1967) at 12th and Adam streets in 1978. The murals, depicting pioneers heading west in the U.S. in the 19th Century, were painted in 1938 by San Francisco artist Edith Hamlin under a contract with a federal depression-era artist program. Two of the murals are on display at the Tracy Historical Museum, which occupies the one-time post office building.
Today's Remember when "mystery photo" below shows three girls checking out what could be a school yearbook in 1997. Who were they and what was the book?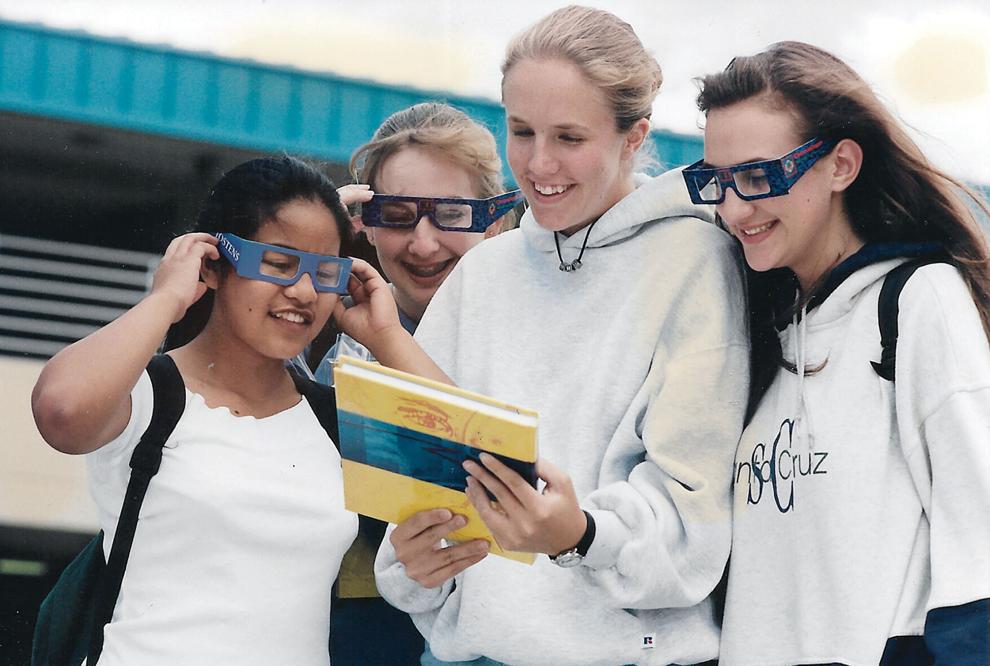 • If you know the answer or can't wait until next week to get it, email Sam Matthews at shm@tracypress.com or call 830-4234.