Last week's Remember When mystery photo showed members of the Tracy High freshman leadership team in September 1988. Seated, left to right: Sandy Schlemmer, student representative; Lisa Muniz, secretary; and Tammy Bogetti, treasurer. Standing, left to right: Bruce Russell, vice president; and Amber Spraggins, president.
Mike Sitzman identified those in the photo.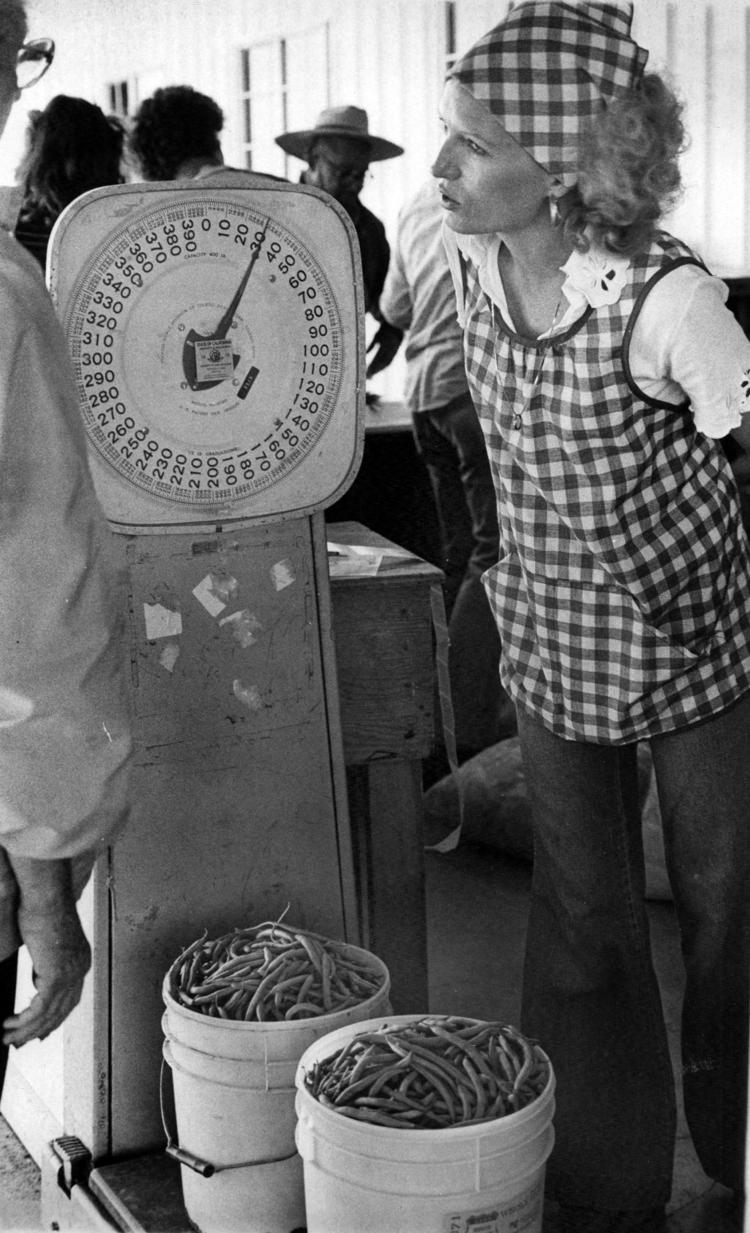 Today's mystery photo, at right, shows an owner of a Tracy-area U-pick farm weighing the results of hand-picking by customers in September 1978. Who was she, and what were the name and location of the farm?