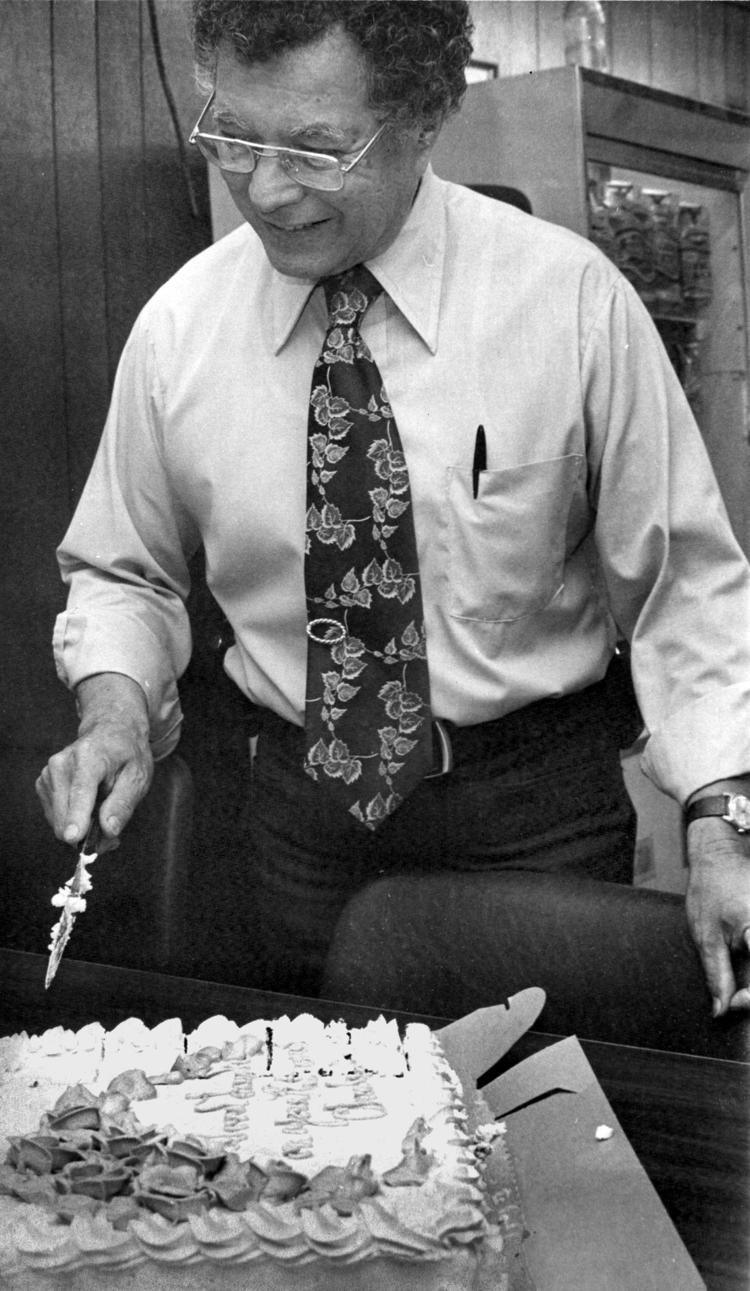 Last week's Remember When mystery photo shows Tracy Police Detective Sgt. Charles Guevara cutting the cake on July 31, 1978, on his retirement after 38 years of service with the Tracy Police Department.
He joined the force in 1940 as a desk clerk and served three years in the Army during World War II. As Tracy's first sworn Hispanic police officer, he became a detective sergeant in 1955. He retired as head of intelligence and community outreach. He died in May 2001 at the age of 81.
Identifying him in the photo was his niece, Diane Taylor.
This week's mystery photo shows a Tracy High student receiving an award in December 1954. Who was he and what was the award? Who else is in the photo?