Last week's Remember When "mystery photo" showed those at the head table of the Tracy Chamber of Commerce Annual Dinner on Feb. 10, 1958, in the Tracy Inn Rose Room. Left to right: Dr. Leroy Leal, dinner chairman; Richard Brown, Pacific Telephone manager and incoming Chamber president; Lawrence Livingston Jr., San Francisco planning consultant for the first Tracy General Plan who was the dinner speaker; Allen Cook, DVI superintendent and outgoing Chamber president; and Dr. Benjamin Wandruff, chairman of the Tracy Planning Commission who introduced Livingston.
This week's Remember When "mystery photo" below shows red flowers being planted in a tree well in November 1992. Who was doing the planting, why and where?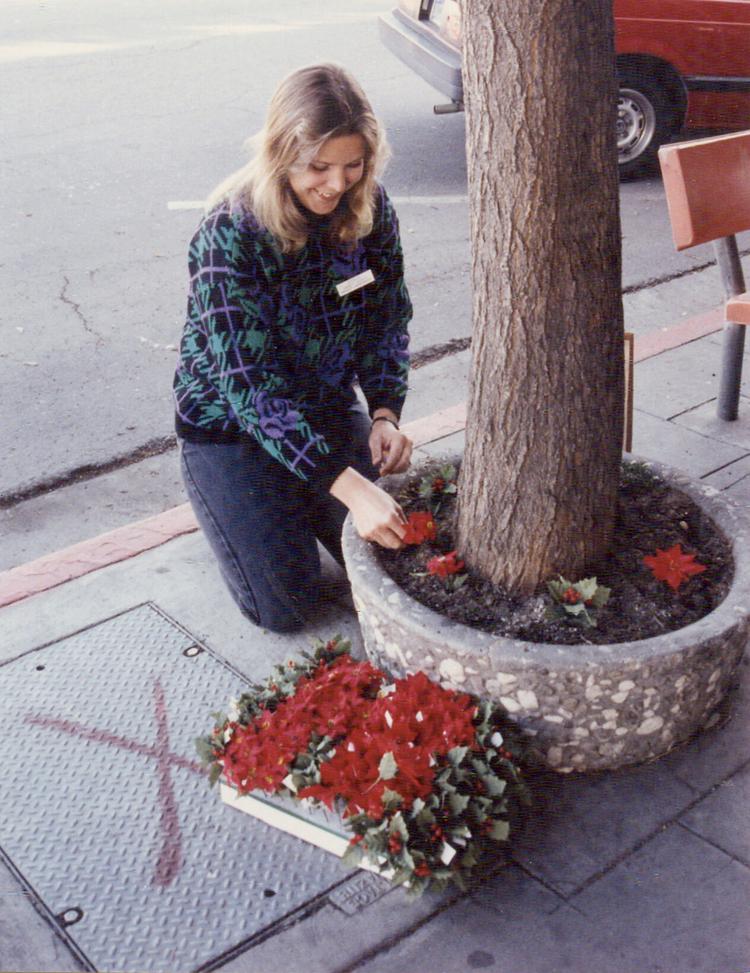 • If you know the answer or can't wait until next week to get it, email Sam Matthews at shm@tracypress.com or call 830-4234.