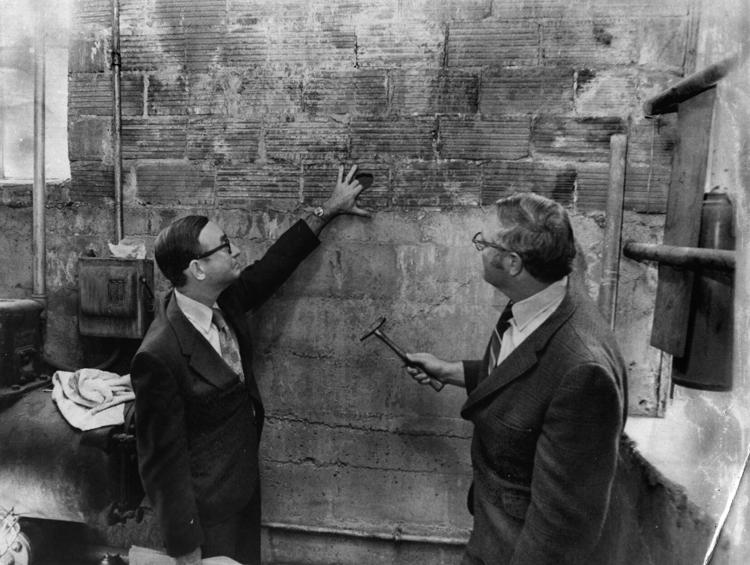 Last week's Remember When mystery photo showed Tom Chaplin, left, controller of Tracy Public Schools, and Verlin Burchard, business manager, in October 1972 examining unre-enforced hollow clay bricks declared structurally unsafe in the original West Building at Tracy High School. The two school officials were telling the public that a $1.6 million bond issue in the Nov. 3, 1972 election needed to pass in order to provide funding to replace West Building classrooms declared unsafe and closed to high school students. The replacements included new math-science and creative-arts buildings. The bonds passed.
This week's Remember When "mystery photo" below shows an early-day Tracy restaurant. Who operated the restaurant and where?
• If you know the answer or can't wait until next week to get it, email Sam Matthews at shm@tracypress.com or call 830-4234.