Last week's Remember When "mystery photo" was an aerial view of the Earle E. Williams Middle School campus in 1992 — two years after the school on Tennis Lane was opened. Identifying Williams Middle School in the photo were Heather Pitcock, Samantha Wallace, Robert Matos and Lauren Dunne. Matos remembers the school's first principal was Melva Rush and the vice principal was Debbie Hopman.
Today's Remember When mystery photo below shows an annual Tracy parade in October 1978. What was the parade about, and who was the costumed adult in the center of the photo?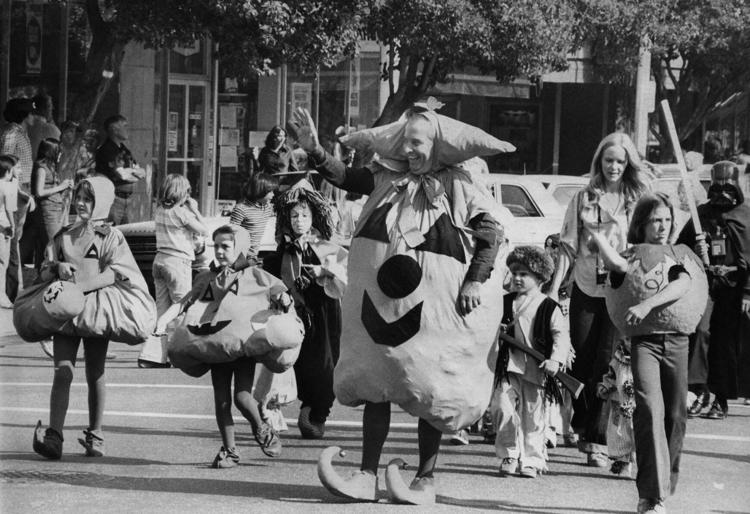 • If you know the answer or can't wait until next week to get it, email Sam Matthews at shm@tracypress.com or call 830-4234.