Last week's Remember When mystery photo showed members of the Woman's Improvement Club of Tracy and the West Side standing beside a fountain they had erected following a fundraising campaign in 1916. Left to right: Mrs. Billings; club President Mae Grunauer (wife of Tracy's first mayor, Abe Grunauer); club Secretary Zoe Von Dack; and committee members Emma Frerichs and Mrs. Murrell.
The granite fountain was unveiled in April 1917 when the cornerstone of the Tracy City Hall and fire station at Central Avenue and Ninth Street was laid. The fountain, which initially provided water for humans and horses, was later moved to Harmon Park, then to a new City Hall constructed in 1972 on East 10th Street, and finally to where it stands today in front of the Tracy Historical Museum on Adam Street.
Terry Brown and Anne Marie Fuller recognized the fountain and its present location.
The Woman's Improvement Club was the predecessor of the Tracy Woman's Club.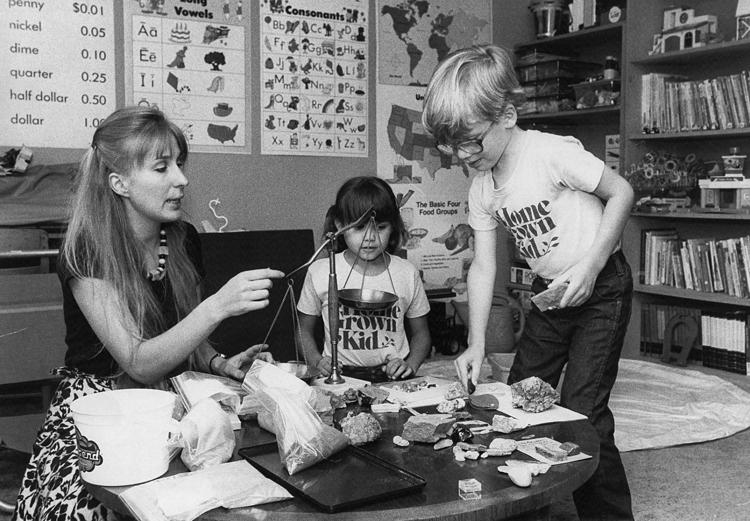 Today's mystery photo shows two children weighing rock samples in September 1986. Who were those in the photo and in what program were they involved?