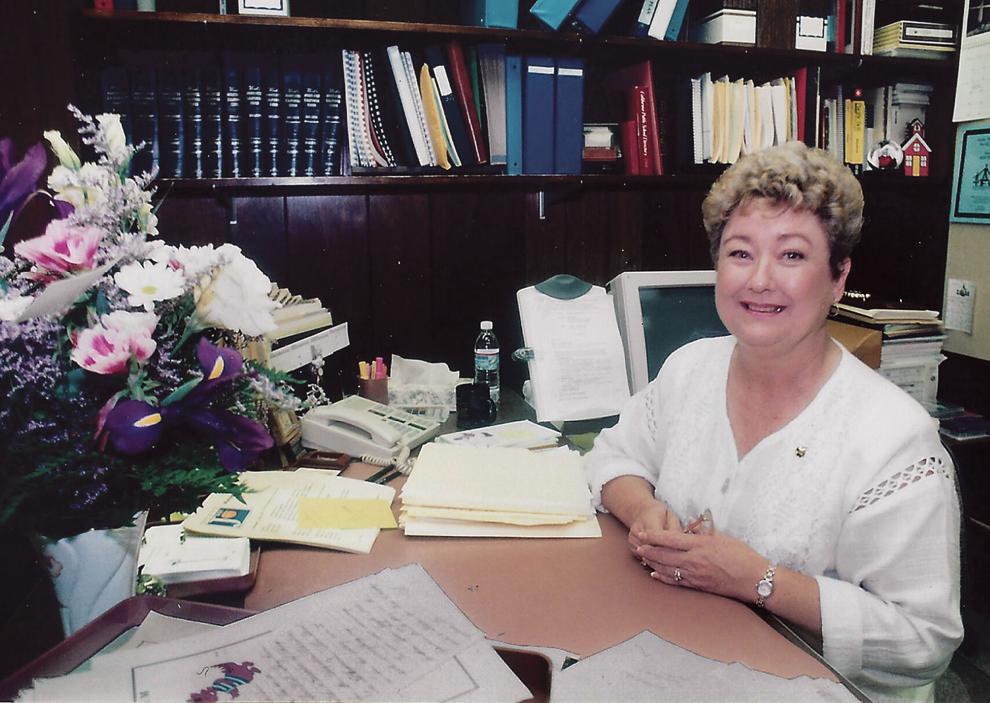 Last week's Remember When "mystery photo" showed Shirley Yerian, who served as secretary and administrative assistant to a series of superintendents of Tracy Public Schools and the Tracy Unified School District. Nancy Hopple, Joyce Davis-Fenton and Bobbie Etcheverry, all who had worked with Shirley recognized her in the photo. Hopple described Shirley as "the absolute pinnacle of a warm, caring and competent professional." Fenton said Shirley "was a sweetheart, always smiling and dressed to the 10s." Etcheverry, the current secretary to Tracy Unified's superintendent, Brian Stephens, said, "she was proud to be a successor to Shirley as the superintendent's secretary." Julie Curran also responded by identifying "our beloved Shirley." Shirley Yerian died in July 2017.
Today's Remember When "mystery photo" below shows a group of men, all dressed in white attire, standing in front of a truck in the late 1950s. Who were they and what did the truck have to do with their occupations?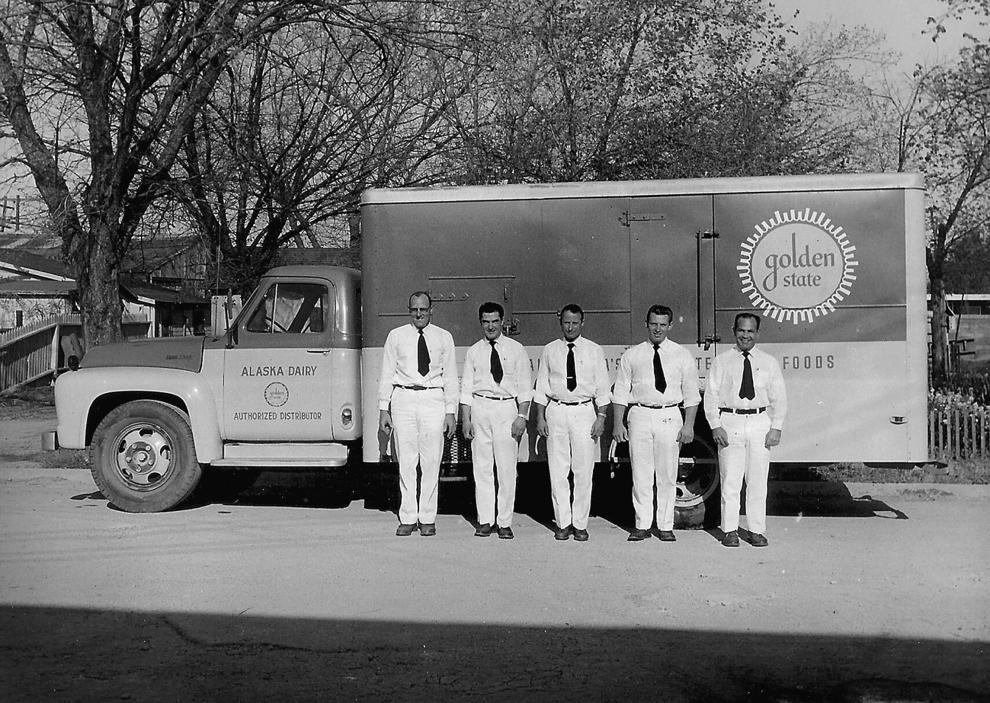 • If you know the answer or can't wait until next week to get it, email Sam Matthews at shm@tracypress.com or call 830-4234.