Last week's Remember When "mystery photo" showed, left to right, Eric Potter, co-owner of the Fifth Season framing and decorating store; Fran Costa, executive director of the Tracy Downtown Business Improvement Association; and San Joaquin County Supervisor Evelyn Costa checking out oranges at one of the early Tracy Farmers Markets. Steve Avila, Evelie Grebil and Jerry Dias identified those in the photo.
This week's Remember When "mystery photo below shows two Tracy women riding in a horse-drawn buggy in a parade in 1939. Who were those in the buggy and what did the parade help celebrate?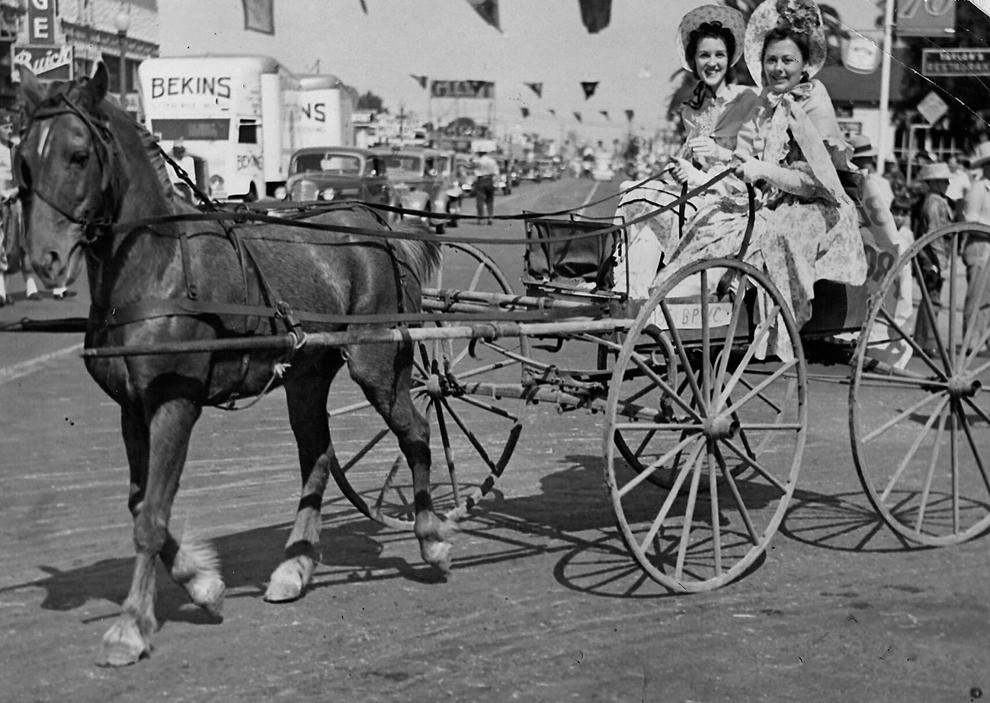 • If you know the answer or can't wait until next week to get it, email Sam Matthews at shm@tracypress.com or call 830-4234.