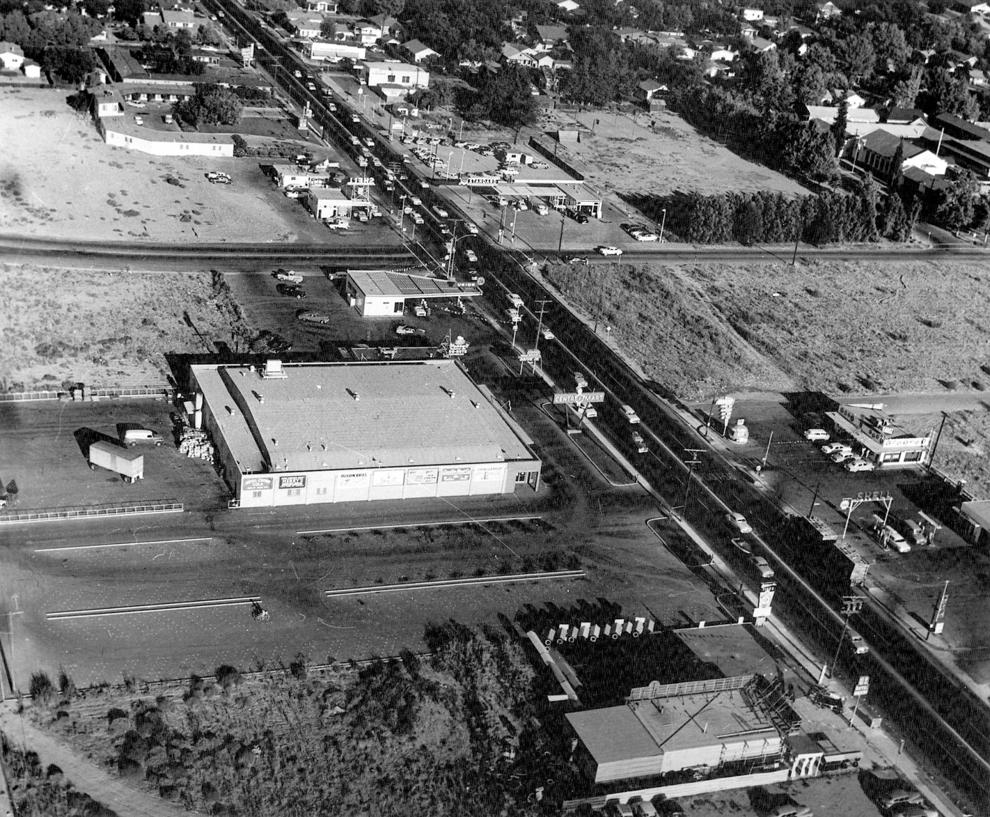 Last week's Remember When "mystery photo" showed the intersection of 11th Street (then Highway 50) and McKinley Boulevard (later Tracy Boulevard) in a 1956 aerial view.
Steve Avila (the old guy, not the young cop) recognized the Centr-O-Mart store as the large building in the foreground (now the Grocery Outlet), the shell station at the southeast corner and possibly the A&W Rootbeer stand across the street. Ed Bright definitely ID'd the A&W, describing it as "one of the greatest institutions in Tracy's history." He reported going to Centr-O- Mart as a youth with a note in hand to buy cigarettes for his dad. Evelie Grebil spotted Henry's Drive-In, where donuts were produced, next to Centr-O-Mart. She said the Union station was next door at the corner and Shell across McKinley Avenue. And all the way from a cabin in Foresthill, Lendy Gomez reported spotting Centr-O-Mart, and Greg Selna recognized the A&W Rootbeer Stand.
Today's Remember When "mystery photo" below shows two young guys in 1963 holding up a "Welcome to Tracy" sign. Who were they, and why were they holding up the sign?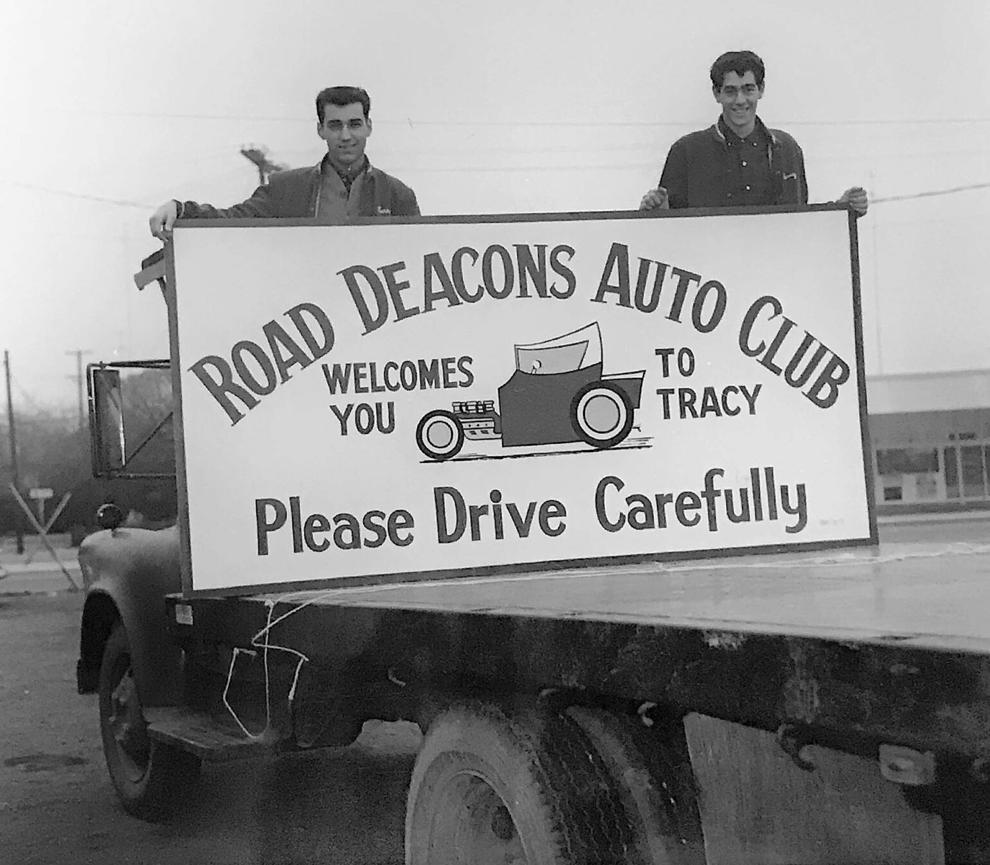 • If you know the answer or can't wait until next week to get it, email Sam Matthews at shm@tracypress.com or call 830-4234.