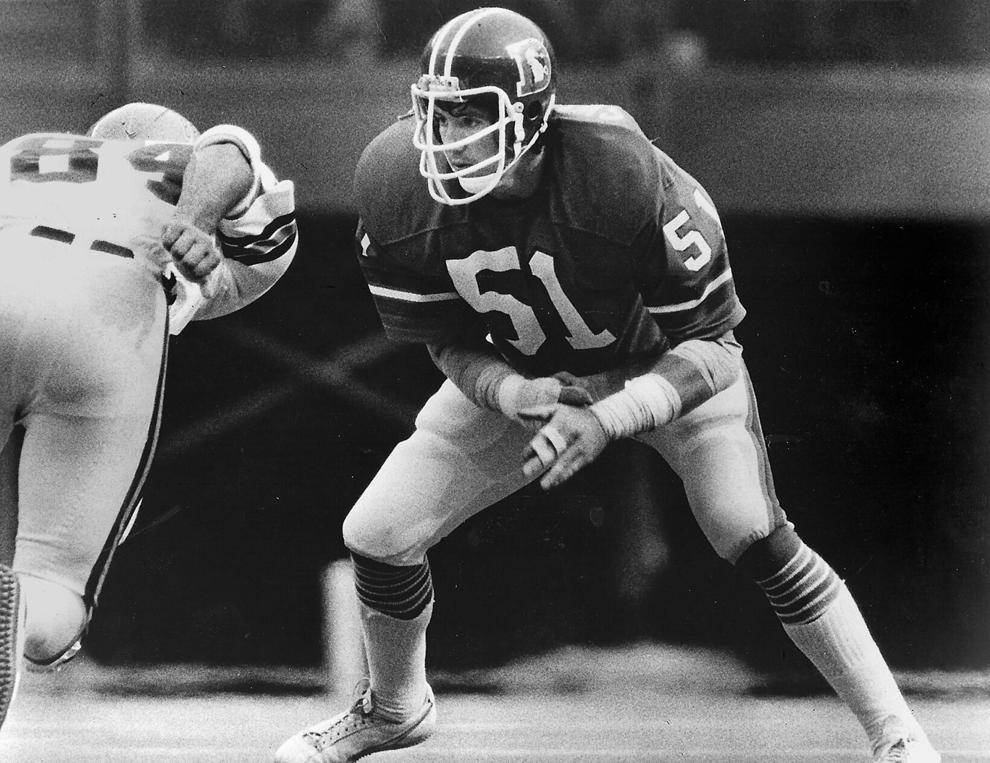 Last week's Remember When "mystery photo" showed Rob Swenson, an outside linebacker with the Denver Broncos famed "Orange Crush" defense that went to Super Bowl XII in 1977. A native of Tracy and the son of Bill and Ann Swenson, he played defensive lineman for the Tracy High Bulldogs and California Golden Bears before being signed as a free agent by the Broncos in 1975. A 1980 Pro Bowl player, he was hurt in the fourth game of 1982 and retired at the end of the 1983 season. After retiring, he became a real estate developer with former Bronco teammate Steve Foley in the Denver area. Recognizing Rob were Steven Holman, Rod Castro, Grace Alvarez, Dave Robinson, Steve Avila, Bill Kaska, John Dias, Julie Curran, Jason Peitz, Greg Medina, Ed Blake. Mary Souza Mitracos emailed, "We had our 50th high school reunion at the Elks Lodge on Saturday night, and it was great to see him! (The first thing he said to me was 'McKinley School'.) Thank you!!" And meanwhile at Astoria Gardens, Rob's mom, Ann, spotted the photo, and told staffer Cindy Staser, "That's my boy, Rob!"
This week's Remember When "mystery photo" below shows two veterans presenting a contra-bass clarinet to a member of the Tracy High Band in May 1985. Who were the veterans and who was the band member?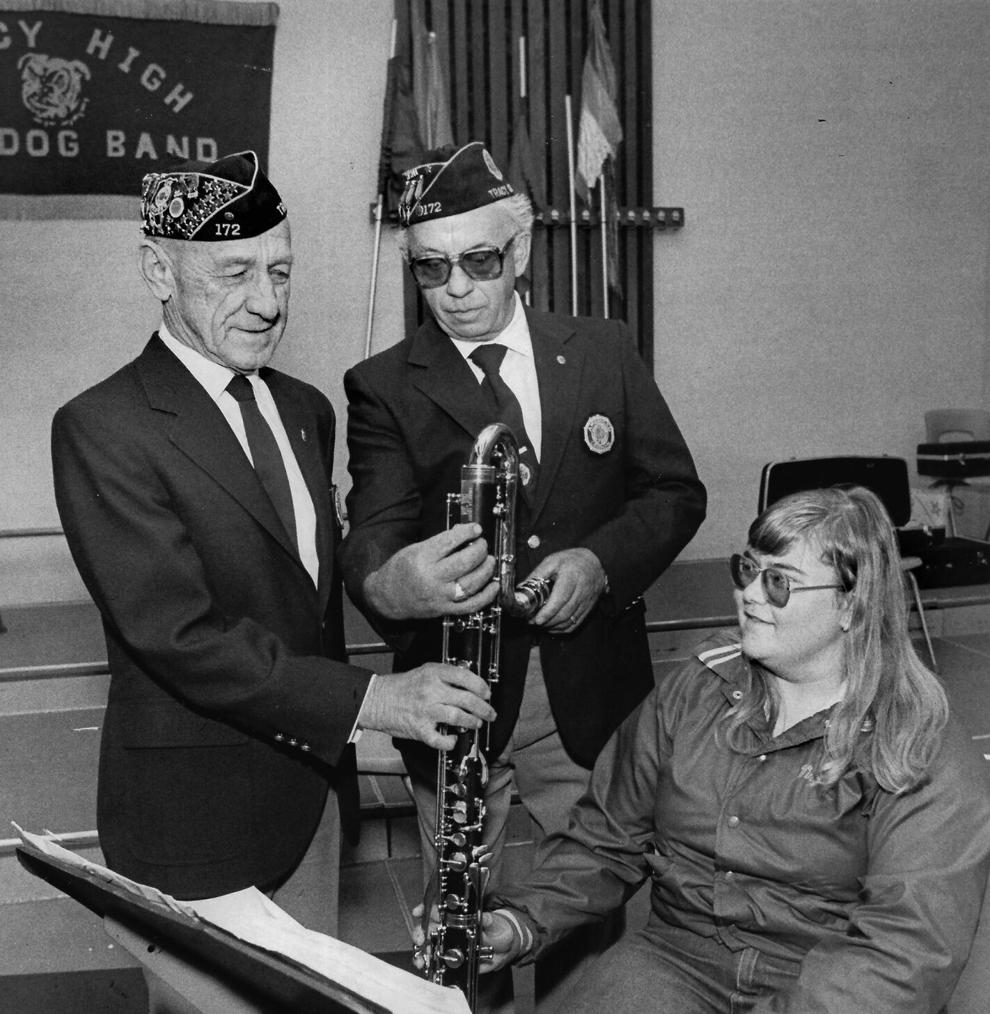 • If you know the answer or can't wait until next week to get it, email Sam Matthews at shm@tracypress.com or call 830-4234.