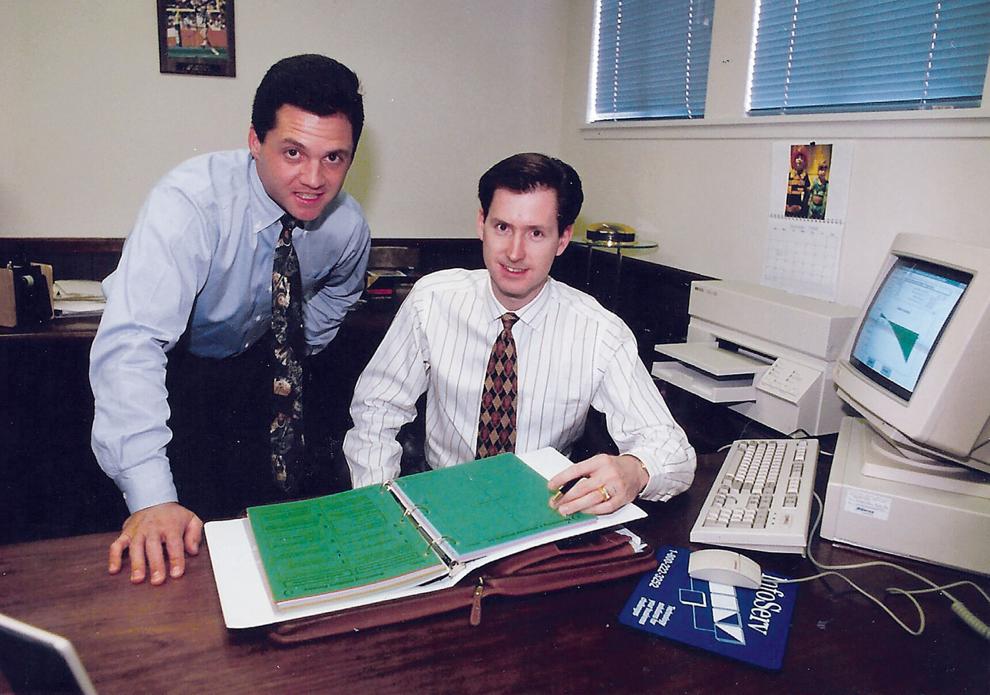 Last week's Remember When "mystery photo" showed financial advisors Alfred Ruiz, left, and Michael Turner in September 1994 in their office on Tracy Boulevard. They were partners in the financial-services field until Turner departed in 2006 for a new position in the Sacramento area. Ruiz is still with Ameriprise, relocating his office as a Certified Financial Planner in 2012 to 929 Central Ave., Suite A. Among those identifying Ruiz and Turner in the photo were Diana Medeiros, Dorothy Ruiz, Evelie Grebil and Jerry Dias.
Today's Remember When "mystery photo" below shows three people checking out oranges in an early downtown farmers market. Who were they and why were they in the photo?
• If you know the answer or can't wait until next week to get it, email Sam Matthews at shm@tracypress.com or call 830-4234.