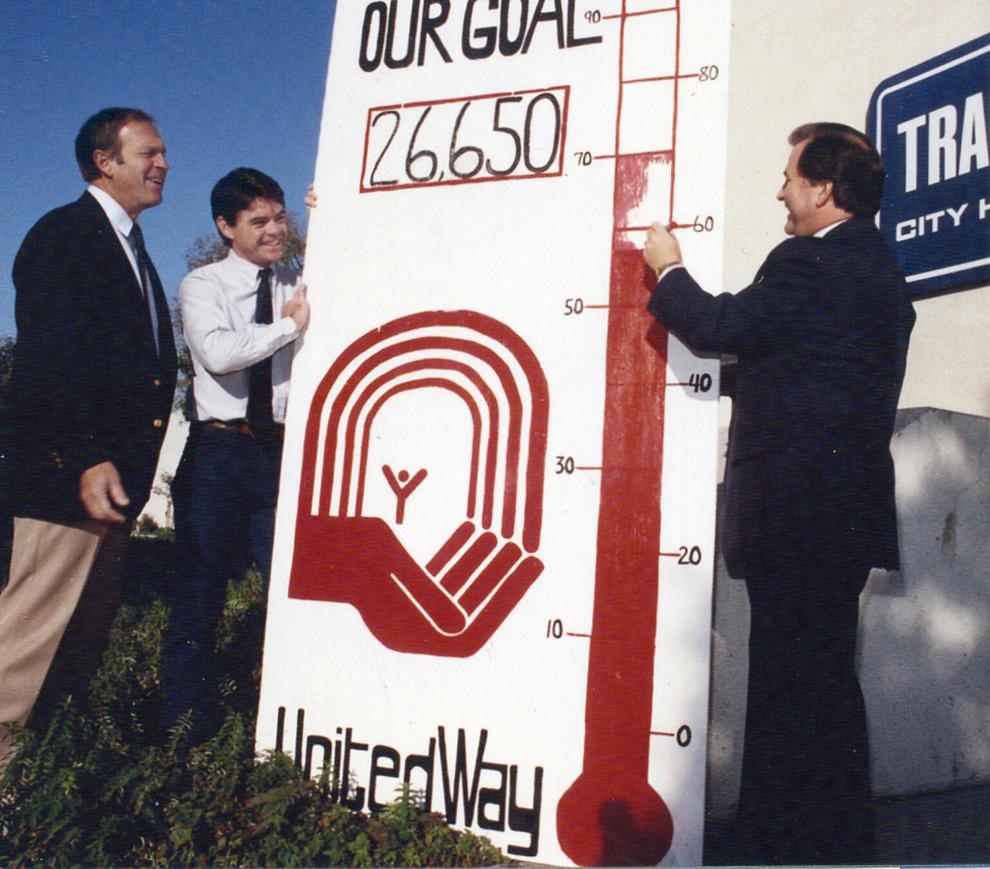 Last week's Remember When "mystery photo" showed three community leaders checking out the progress of Tracy's United Way campaign in the 1970s. Left to right: Jim Raymond, director of recreation for the city of Tracy; Kevin McCartney, executive director of the Tracy Boys and Girls Clubs; and City Manager Mike Locke. They were recognized by Dorlane Thrasher, a Boys and Girls Club board president; and Shirley Locke, wife of the city manager. Thrasher commented, "Talk about memories. Challenges and success stories."
Today's Remember When "mystery photo" below shows three employees of a local transportation industry in November 1986. Who were they, and why were they being given recognition?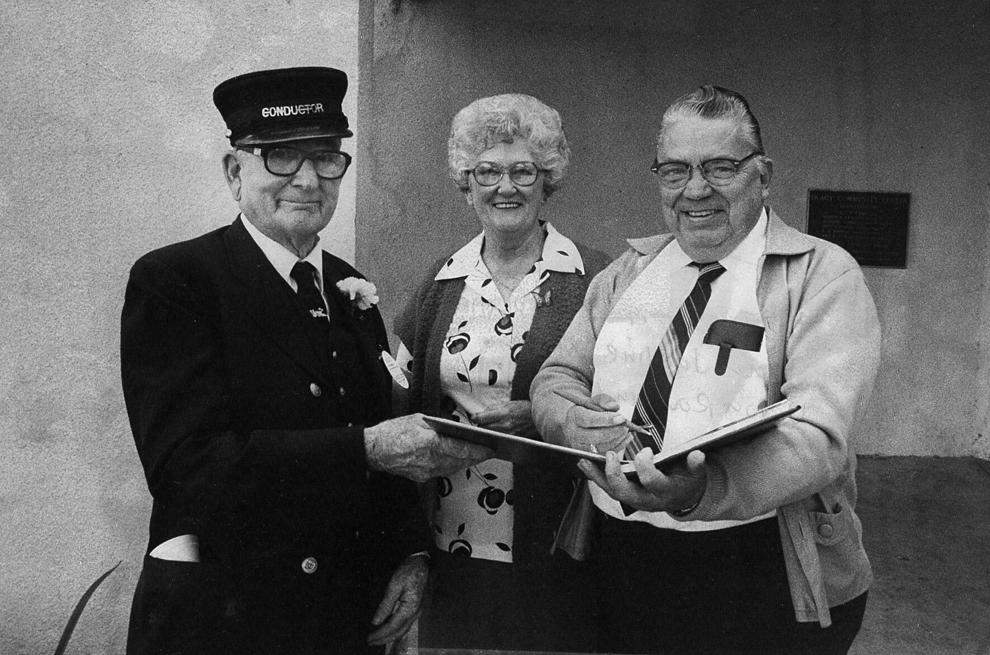 • If you know the answer or can't wait until next week to get it, email Sam Matthews at shm@tracypress.com or call 830-4234.