It's been quarter century since Terry Donaldson, known to many Tracyites as "Sparkles the Clown," started enlivening all kinds of public and private activities in her hometown.
But now, after a 15-month hiatus because of Covid 19 restrictions," she is resuming her appearances on her 25th anniversary of "clowning around in Tracy."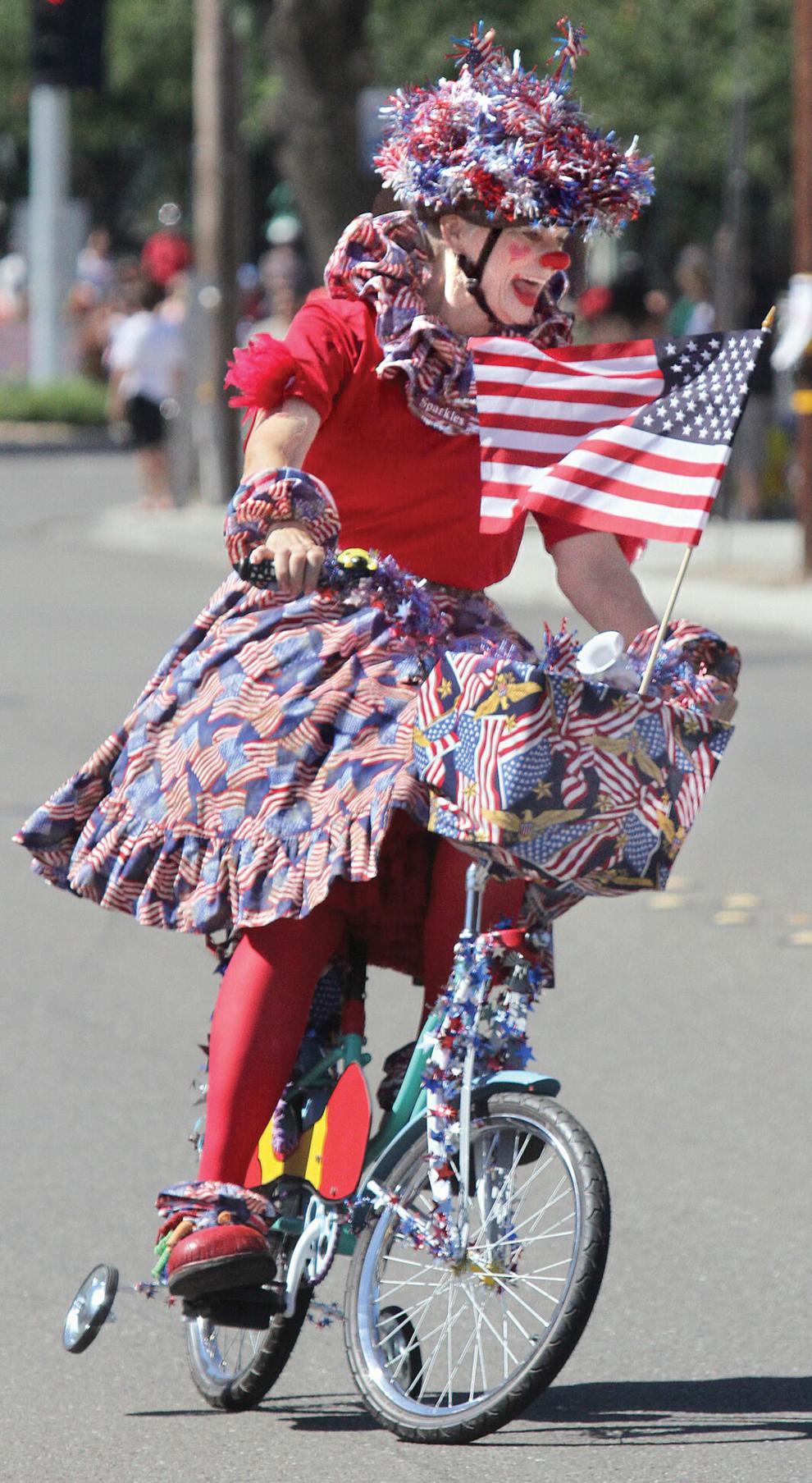 "It was in the Fourth of July parade in 1995 when I made my first public appearance in Tracy. It was great to be back in the parade again. And the fact is was my 25th parade made it even more special,"
The Tracy parade was the first of three major events in which Terry has appeared since resuming her clowning career on July 4.
A month later in the first week of August, she appeared in her second major event in recent months. This time, it was far out of Tracy, at the Teton County Fair at Jackson Hole Wyoming.
Both Sparkles and "Ravioli" (husband Denis Martinez) spent three days at the Jackson County Fairgrounds in Jackson.
"We had a wonderful time, especially working with kids making balloon animals, doing magic shows and just walking around the fairgrounds greeting families," she reported.
Her third recent major event was taking part in last Saturday's grand opening of the Mountain House Library.
Terry, who grew up in the Bay Area, got into clowning after graduating from Los Altos High School and Foothill Community College.
She began appearing in costume for special occasions as a waitress in a Palo Alto restaurant. That started her appearing in a number of gatherings sponsored by Silicon Valley firms.
"After having a number of jobs, this is when I knew what I wanted to do — be a clown," she said. "And I already knew how to roller skate, so skating in costume in a parade came natural to me."
She moved into the Tracy area in 1995 to be with her invalid father at Del's Boat Harbor on the Old River northwest of town (now River's End Marina).
"A few months after coming here, I heard Tracy was having a Fourth of July parade," she said. "I put on my clown costume and literally 'crashed the parade' as an uninvited participant."
The Tracy Veterans of Foreign Wars Post, which was organizing the parade that year, liked how she added interest to the parade and asked her to return the following year, this time as "Sparkles the Clown Delight." The rest is history — Terry Donaldson's 25-year unique role in making activities in Tracy something special.
Now 71, Terry has no plans to retire at a time when she is getting back appearing in not only parades, but birthday parties, and club, church and business events.
"I love what I'm doing so much, I want to keep to keep going as long as I can," she said.
• Sam Matthews, Tracy Press publisher emeritus, can be reached at 830-4234 or by email at shm@tracypress.com