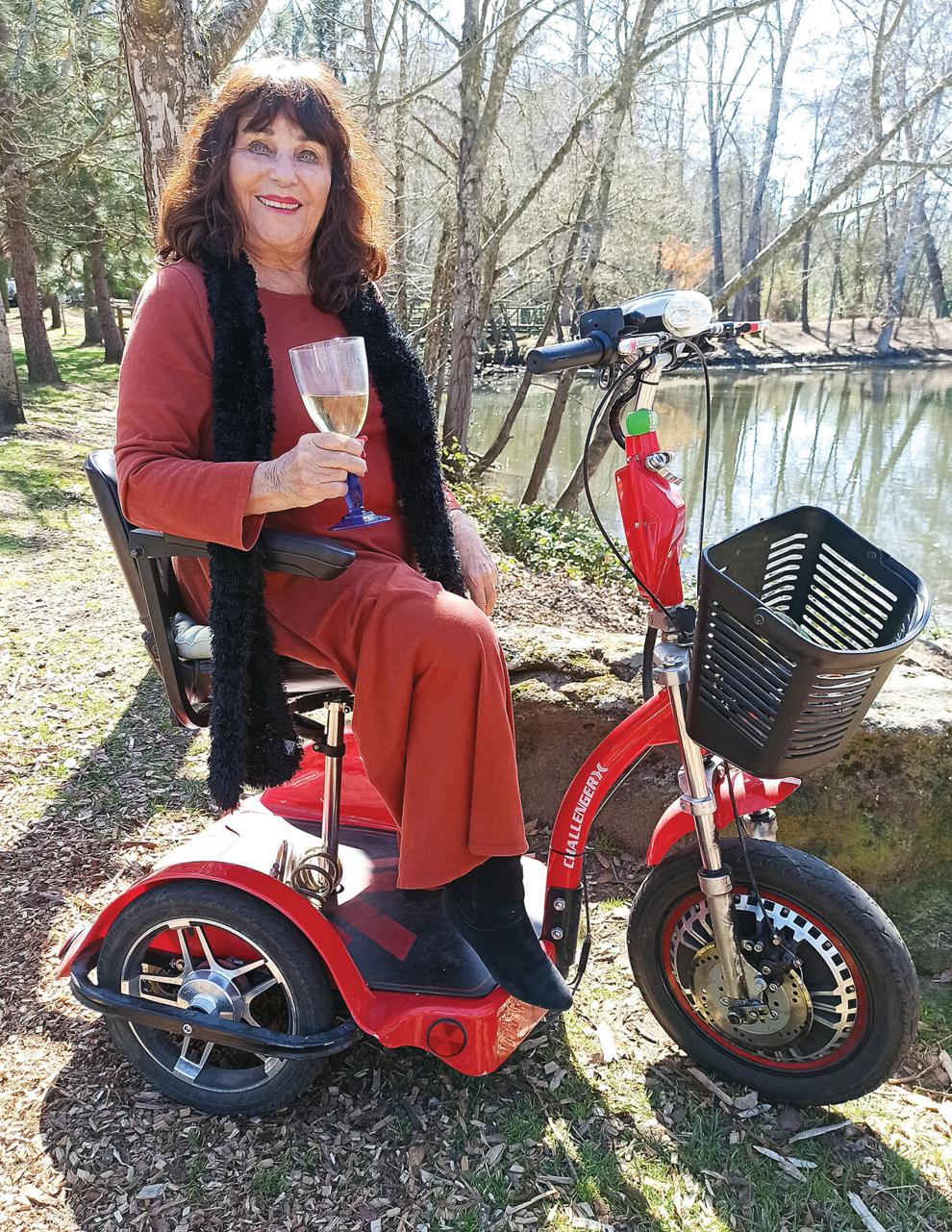 I talked with Lenor Madruga Chappell on the phone this week from her home in southern Oregon, and she is more than ready to return to her hometown on Thursday, Sept. 16, for a book-signing and reception.
"Tracy is where I grew up. I'm really excited about returning home," said the author of "One Step at a Time," an autobiographical book centered on her leg amputation more than four decades years ago. The book, Lenor's first, gained international recognition and publication.
The Sept. 16 event, scheduled from 5 to 8 p.m. at the Moose Lodge on Sixth Street, will unveil Lenor's latest book, "Women of a Certain Age."
The book centers on 11 women's candid descriptions of dealing with the "the dynamic currents of aging."
In addition to autographing copies of the book, Lenor will relate how her conversations with friends and acquaintances about the many aspects of aging developed into the idea for the book.
"I invited women with extraordinary stories 'to get real' about aging," she said. "And they do get real in their own individual ways."
The co-authors include several women, who like Lenor are former Tracyites — Cathy Alvarez Zupan, Lou Ann Kosak Hardister and Lenor's sister, Diane Brawley.
Lenor grew up in Tracy when her father, Ernest Brawley Sr., was a captain at Deuel Vocational Institution. She graduated from Tracy High in 1960 and now lives in Grants Pass, Oregon, with her second husband, Roix Chappell.
Her first book, "One Step at a time," published in 1979, told of Lenor's facing with and recovering from cancer that required amputation of her left leg at the Mayo Clinic in Rochester, Minnesota. "One Step" was translated into six languages and recognized by literary organizations and publishing firms in the U.S. and abroad as "Inspirational book of the year."
Her second book, "The Next Leg of My Journey," picks up where "One Step" left off. "Women of a Certain Age" is available at Amazon, Barnes & Noble and other book outlets.
When I talked to Lenor on the phone this week, we traded all kinds of stories of her days in Tracy, including living as a farmer's wife and producing fashion shows, especially the highly popular ones at the Tracy Inn. The conversation, of course, was punctuated with the unforgettable Lenor laugh. That laugh and Lenor's energy will no doubt be in evidence Sept. 16 at the Moose Lodge. There is no charge, and masks are required.
I'll be there, and I bet a number of Tracyites, whether they have known Lenor or not, will, too. See you at the Moose.