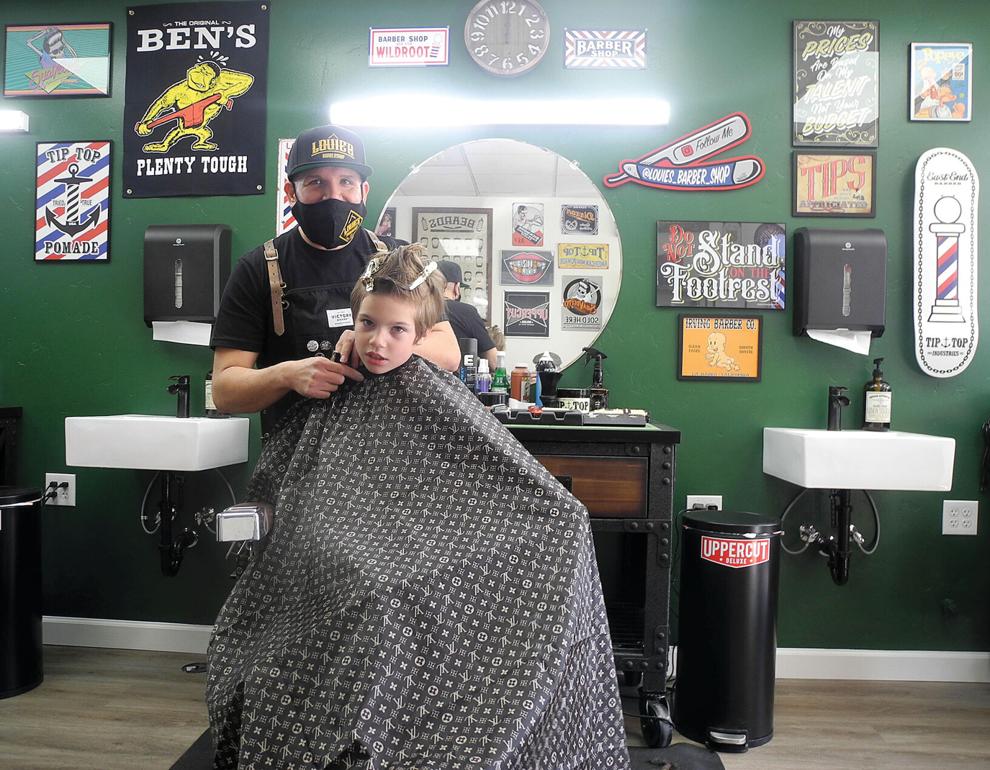 Louie Maldonado grew up in Tracy and as a boy would make regular visits to Dan Tafoya's Hairitage Barber Shop on 12th Street just west of Holly Drive to have his hair cut.
Louie is now back at the same historic barbershop at 7 W. 12th St., only this time he's not a customer, but the barber cutting Tracyites' hair.
He opened what is now called Louie's Barber Shop two weeks ago with a soft opening and then with an opening celebration last Saturday.
"I've been a barber for 17 years, the last 10 years at my own shop in Riverbank, but I've always wanted to have a shop in my hometown," said the former West High student. "After Dan died last September, I knew this is the place I wanted to be."
Dan had been a barber in Tracy for 60 years, the last 50 years at the same 12th Street location.
"Dan was a legend. He had so many customers and friends," Louie said. "I'm proud to carry on Dan's tradition in the shop where he spent so many years."
The fact that Louie's wife, Jolene, operates her hair salon, The Vault, next door in the same building provided a direct connection to the location becoming available after Dan's death.
Before opening, the barber shop's interior received new paint, the addition of wall decorations and revamping the areas where three existing barber chairs are located.
Louie plans to continue operating both his shop in Riverbank and the newly-opened one in Tracy.
So far, Louie is barbering alone in Tracy on Tuesdays and Wednesdays and Saturdays and Friday evenings after 4 p.m.
"I'm looking to hire one or two more barbers," Louie said.
"That will add more capacity to better serve our customers."
Sam Matthews, Tracy Press publisher emeritus, can be reached at 830-4234 or by email at shm@tracypress.com.