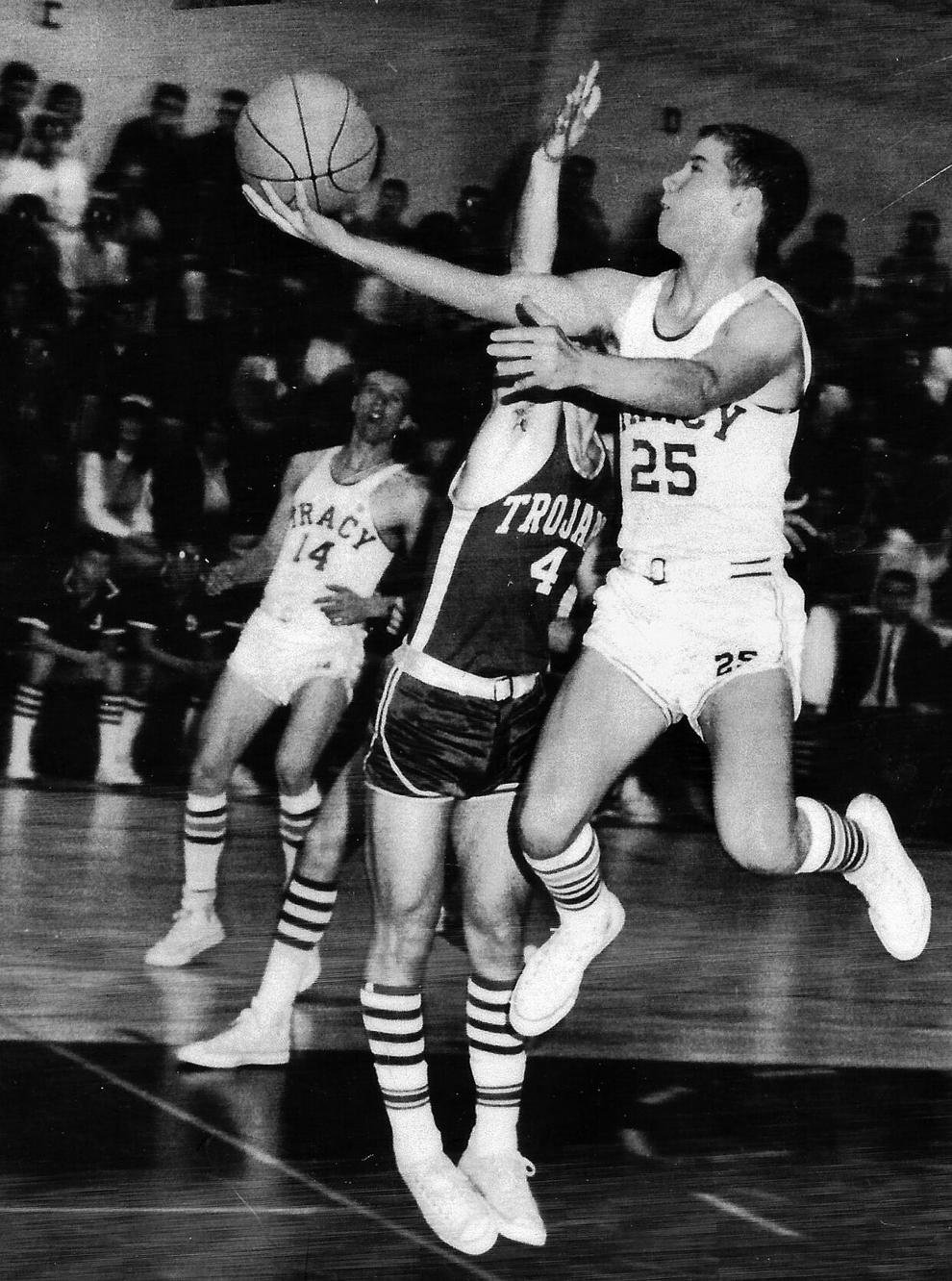 As the Baylor fans rushed onto the playing floor Monday night after their Bears had ended Gonzaga's chance of a perfect season, I couldn't help thinking about Allen Wilson.
I knew if the former Tracy High basketball standout were still alive, he would have been among the Baylor fans making their celebratory rush to salute the Bears' winning the national title.
Allen was a 1968 graduate of Tracy High who had received a full-ride scholarship to Baylor. But soon after arriving in Waco, he suffered a major injury to a knee, one that ended his playing career.
Although his basketball dreams were dashed, Allen stayed at Baylor for a couple of more years and then went on to be a very successful real estate broker and residential developer in Arkansas.
Several years later, while visiting our daughter, Meg, in Little Rock, Joan and I drove over to Hot Springs, where Allen lived, to visit him. Allen showed us around Hot Springs, and we went out to one of his developments beside a nearby lake. Allen liked Arkansas and the opportunities it offered him.
He tried his hand as a stand-up comedian, using the name Joe Greene (Greene was his middle name), but he soon found real estate was what he could do best to make a living.
But back to basketball. How did Allen catch the eye of a Baylor recruiter in order to be offered a basketball scholarship in 1968? At 5-11, it wasn't his towering height. Quite simply, he was arguably the best all-around basketball player to put on a green and gold jersey at Tracy High. I say arguably, since that claim could be challenged, but I doubt any subsequent player could have topped Allen's abilities as a deadeye shooter, skilled dribbler and accurate passer.
Allen was often accused of being a ball-hog, but that didn't diminish his overall playing skills. His records tell a lot about him. In three years as a varsity player for the hometown Bulldogs, Allen set a new school scoring record of 1,114 points, easily topping the previous record of 780 points posted in 1958 by Loyce Singleton.
In establishing the three-season record, Allen also posted a new single-season record of 581 points in his final year of 1967-68. In that year, Allen also set a new average record of 23.2 points and, of course, a new single-game record of 49 points.
But the records don't provide a full picture of Allen's basketball abilities. Stan Overall, who was covering sports for the Press in that 1967-68 season, asked other sports writers in the area to assess Allen's abilities as a player compared to others they had seen.
A Modesto Bee writer (and it wasn't Larry Minner) told Stan, "Wilson is one of the best all-around players I have ever seen." A Manteca Bulletin reporter added, "His great moves and shooting ability have put him in a class by himself. When he's not beating you with his outside shot, he'll set up a teammate underneath with an easy shot."
There were more comments Stan had collected, but you get the sense of how Allen was rated. Had he not suffered that knee injury, his future at Baylor appeared bright indeed.
And later as a Baylor fan, Allen, unfortunately, never lived to see his beloved Bears win college basketball's national championship.
On the evening of Jan. 3, 2001, Allen pulled his car out the Elks parking lot fronting 11th Street east of town and drove into the path of a fast-moving eastbound van that smashed into the driver's side door of his car, killing him instantly. His daughter, Fallen, survived.
Yes, had he lived, there is no doubt Allen would have been in Indianapolis Monday night. At least that's what his twin sister, Pam Wilson Lundeen, told me this week on the phone from her home in Fairbanks, Alaska. "Allen was a real fan, especially when it came to Baylor," she said.
He was also something truly special in the way of a Tracy High basketball player. A legend worth recalling in the wake of Baylor's national title.
Sam Matthews, Tracy Press publisher emeritus, can be reached at 830-4234 or by email at shm@tracypress.com.