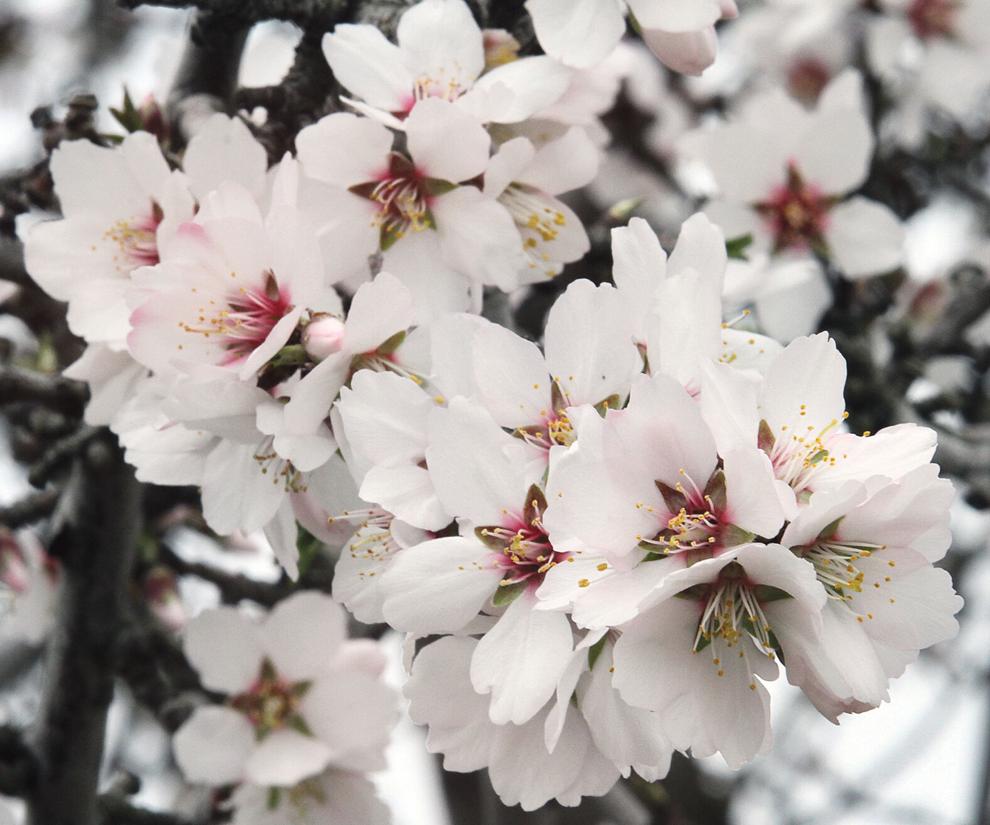 The mostly white blossoms began appearing more than a week ago in orchards, mostly south and east of town. It's almond-blossom time in the Tracy area.
And since then, more and more orchards, depending on the variety of almonds, have taken on a white covering that will extend into March.
It's the time of year that Tracyites should take some time to hop in their cars and head out on the rural roads lined with trees in bloom and take in the blooming orchards.
It's what the late Roy Miller, long-time managing editor of the Press, would annually label photos showing the arrival of almond blossoms as "the harbinger of spring."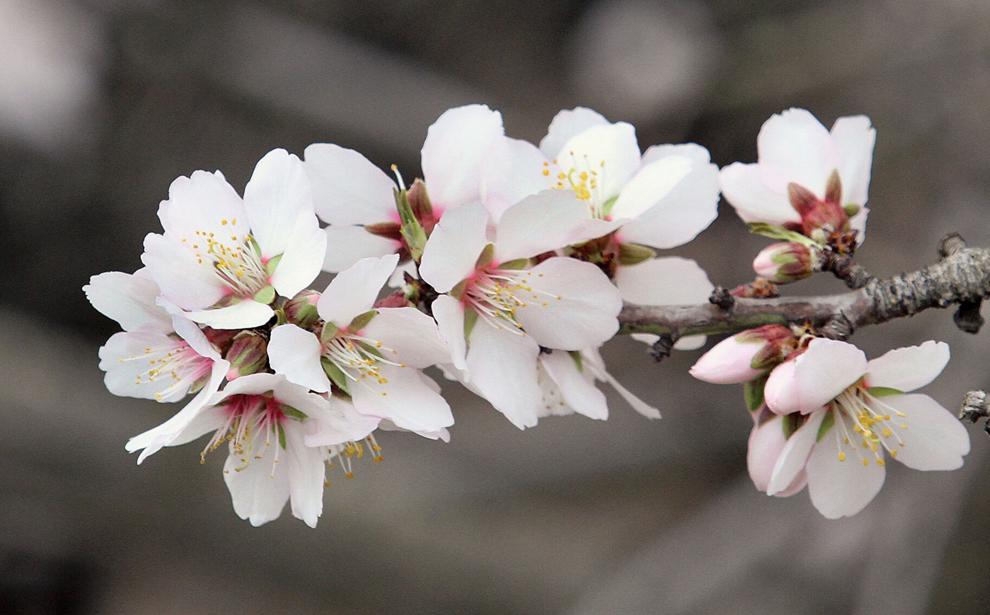 This year's blooming is right on schedule, getting in gear in the middle of February, a friend with almond history told me.
The trees currently bursting with white-appearing almond blossoms, described in some publications of having pink and purple hues, are all almonds. The blooms — they sure look white to me — usually remain on trees into March while honey bees do their work of pollinating the blossoms to create the almonds, their shells and their husks.
The advent of the self-pollinating Independence variety of almonds has made orchards less dependent on bees, but even in those orchards, some bee hives are often scattered about to make certain that pollination is complete.
We haven't had much rain in large doses this year, so pollination has not been interrupted to any degree.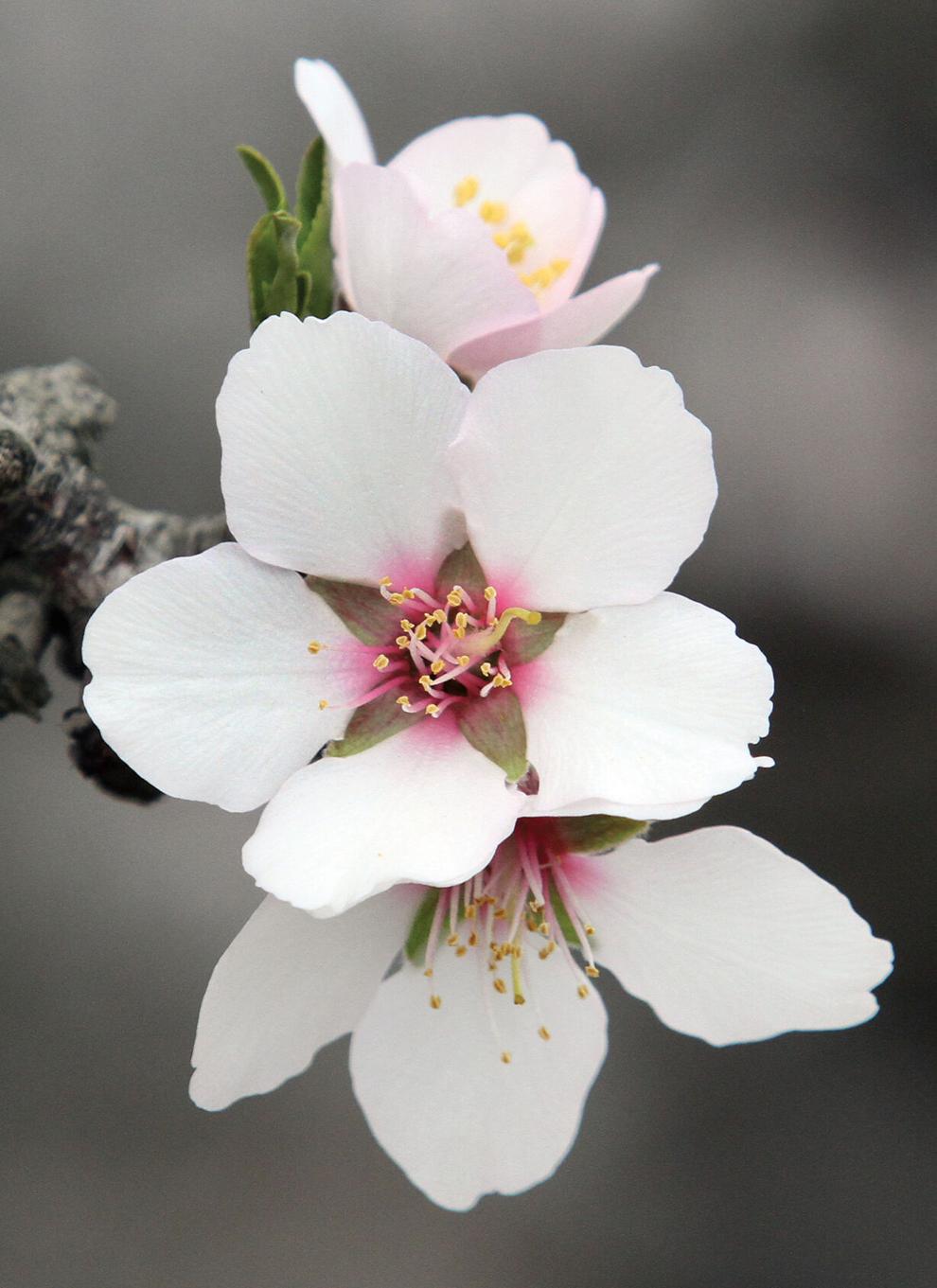 That wasn't the case two years ago. In 2019, when continuing arrival of rain storms into April kept bees from flying. But even then, the pollination process was sufficient to produce an substantial almond crop.
A smaller number of cherry blossoms, mostly pink in color, will emerge later in March. Walnuts, both male and female varieties come later.
It wasn't too many years ago that the almond blossoms could be seen only in smaller almond orchards scattered throughout the area. But in the last couple of decades, the number of almond trees bearing the blossoms has ballooned as orchards (almonds, walnuts and cherries) have replaced row crops as the mainstays of Tracy's agricultural economy.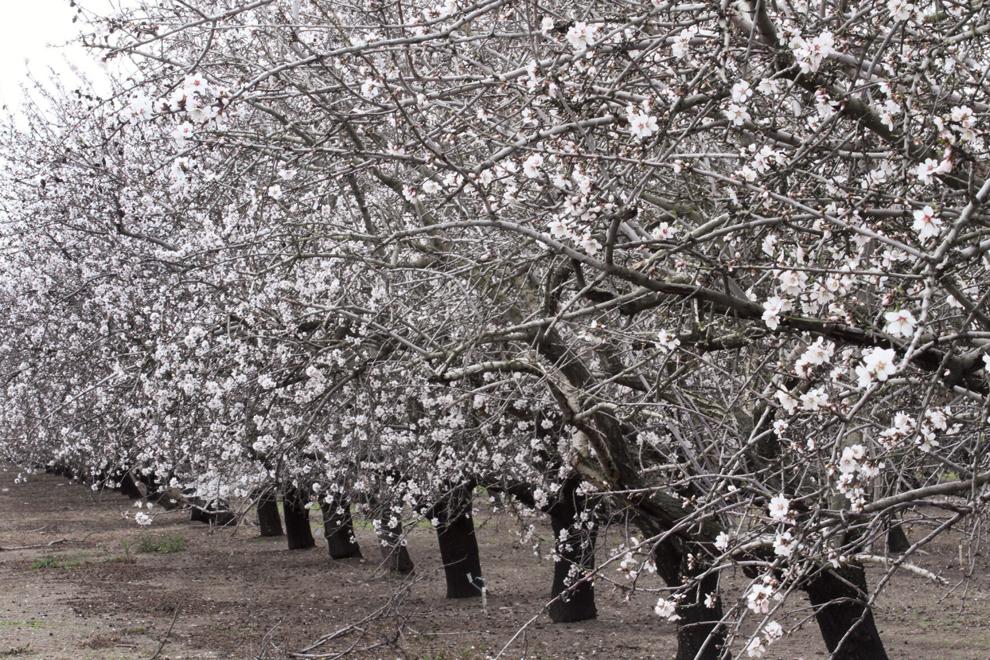 Apricots once were the major tree fruit in the Tracy area, but no more. Apricots were hand-picked from trees and shipped in bulk to food-processing firms, but they began disappearing because of a decreasing demand for canned fruit.
Apricots used for drying are still produced in a few scattered orchards, but their volume never has filled the gap created by the demise of canned-cot crop.
Almonds, in contrast to apricots, are mechanically harvested, requiring smaller harvest crews, and are far less fragile to handle.
Demand for almonds has been climbing, especially because of their growing popularity as a health food, an asset shared with walnuts not only in the U.S. but in Asia and Europe. Tariff wars with India and China have hampered, but not crippled, sales in those large markets.
Almond-growing in San Joaquin County is centered in the southern part of the county with many of the recently-established orchards located on the west side, including the Tracy area.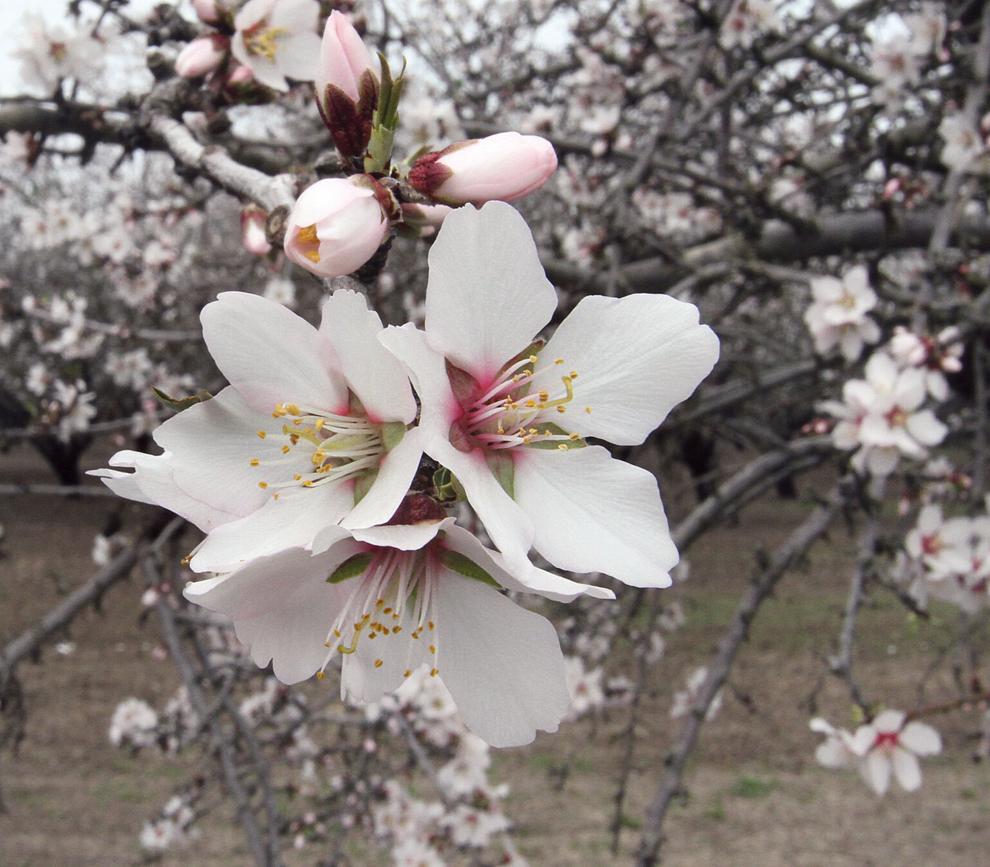 So if you want to do more than just ride around rural roads and celebrate the almond bloom in a big way, head up to Durham, Butte County, where the 39th annual Almond Blossom Run is this Sunday, Feb. 21. There will be 10K and 5K runs and other runs-and-walks combinations.
So with all of this talk about almond blossoms, it begs an often-asked question about the nut. How do you pronounce the word? The best answer I've heard is this: If you grow 'em, it's ammonds; if you eat 'em, its allmonds."
Sam Matthews, Tracy Press publisher emeritus, can be reached at 830-4234 or by email at shm@tracypress.com.