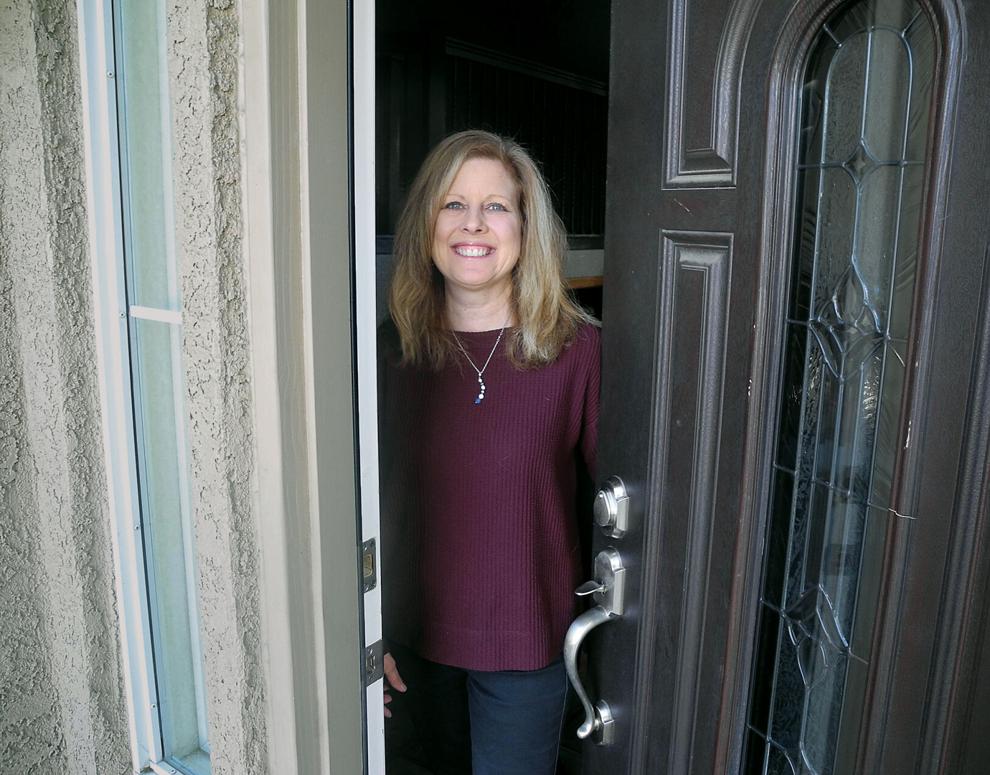 Ten years ago, Tracyite Denise Torres, then 43, told me how she was slowly losing her eyesight because of an inherited affliction.
That was in January 2011. Today, a decade later, she reports that instead of facing a continuing worsening of her ability to see, as feared, her loss of vision had leveled off in the past decade, and now, at 53, she sees no worse than she did when I last talked to her in 2011.
"I didn't know what my future held for me 10 years ago, but my condition has stabilized, and it has worked out pretty well," she said.
In the past decade, there haven't been any new medications or treatments that have made a difference., but a healthy diet has been maintained.
The same leveling off has occurred with Denise's two daughters, who in 2011 at the ages of 17 (Melanie) and 14 (Jennifer) were beginning to suffer loss of vision, although less severe than that of their mother.
The inherited gene that has caused vision problems for the Tracy mother and her daughters is known as LHON, the initials of Leber's Heritable Optical Neuropathy, which causes loss of energy in the optic nerve, impairing its ability to send information from the eye to the brain.
I became aware of LHON and its impact on the lives of Denise and her two daughters a decade ago when Bob Cooke of Boston emailed me, asking permission to use an aerial photo that Press photographer Glenn Moore had taken of the huge plume of black smoke rising above the tire fire the burned for months southeast of town in 1998.
In researching factors that had triggered the onset of LHON in some people, Cooke, a retired newspaper reporter, had been told that heavy smoke could be one of the contributing causes and that there was a woman in Tracy, California, who was believed to have suffered LHON when tires were burning in a nearby onetime gravel pit.
I wrote a column about Cooke's interest in using Glenn's photo for his printed version of his book and possible e-book, noting the identity of the Tracy woman was unknown.
The next morning, it became known.
My telephone rang and the voice at the other end of the line said, "I'm that woman." It was Denise Torres. She told me her partial loss of sight had been possibly linked by medical researchers to the smoke from the Chuck Royster tire fire, but she had not heard from Cooke. She agreed to tell me about her experiences with her diminishing vision. A couple of days later, I went to the Torres home in northwest Tracy and interviewed Denise and her two daughters.
I learned that Denise had known that her great-grandmother had lost her sight in 1912, and her grandmother in 1941. She was told that women in the family carried the LOHS gene, which was known to affect the eyesight of decades and branches of members of a large family in Brazil. She first experienced its impact on her sight at the age of 32.
Just last week I had spotted the two Press columns telling of Cooke's inquiry and Denise Torres' response in the 2011 Press files while gathering material for this week's Twice Told Tales.
I phoned Denise and asked her how her eyesight was doing, and she gave me some good news: she has not experienced continuing loss of sight and retains the same level of partial sight as she had 10 years ago. For example, she is still able to make out shadows of people, although not details of their faces.
Her daughters, less impacted than their mother, actually have shown some vision improvement over the years, Denise reported. While attending West High and later in college, both used new optical technology to read computer-enlarged text and see images.
Melanie, now 27, graduated from West in 2011 and earned bachelor's and master's degrees in psychology from SonomaState. She is now a counselor with the State Department of Rehabilitation in Concord.
Her younger sister, Jennifer, now 24, graduated from West in 2014 and received a bachelor's degree from FresnoState with a double major in agricultural business and animal science. She is employed in Tracy.
As she had stressed 10 years ago, Denise told me last week that her husband, Gabe, an engineer working in the Bay Area, has provided strong support for her and their daughters as they have dealt with their sight problems.
"Right now, it appears our conditions have stabilized, and we're glad for that," Denise said. "Of course, we can always hope they can get better. That would be nice."
As for Bob Cooke and his book, Denise said she never heard from him 10 years ago, or since.
"It would be interesting to find out if I, or my daughters, are in his book," she said. "But it's more important for me knowing that our conditions have leveled off and have continued that way."
Sam Matthews, Tracy Press publisher emeritus, can be reached at 830-4234 or by email at shm@tracypress.com.