Residents of Tracy's traditional Southside neighborhood feel the city has fulfilled its promises to get the splash pad in McDonald Park working again.
Ray Morelos, speaking for the South Side Community Organization at the reconstruction project's Tuesday afternoon ribbon-cutting, congratulated the city for keeping the residents near the park informed on progress made in reconstructing the water play area.
"I would like to thank the city of Tracy, and especially the Parks & Recreation Department and its director, Brian MacDonald," he said. "They made sure the project was going to be what it was supposed to be, and they have turned the water jets back on in this park."
MacDonald replied that it was "a huge community commitment" by a number of city departments to bring the splash pad back to life.
He made special mention of the role of David Gonzalez, the Parks & Recreation Department's senior maintenance worker, who is in charge of maintaining all of the city's water fountains, splash pads and swimming pools.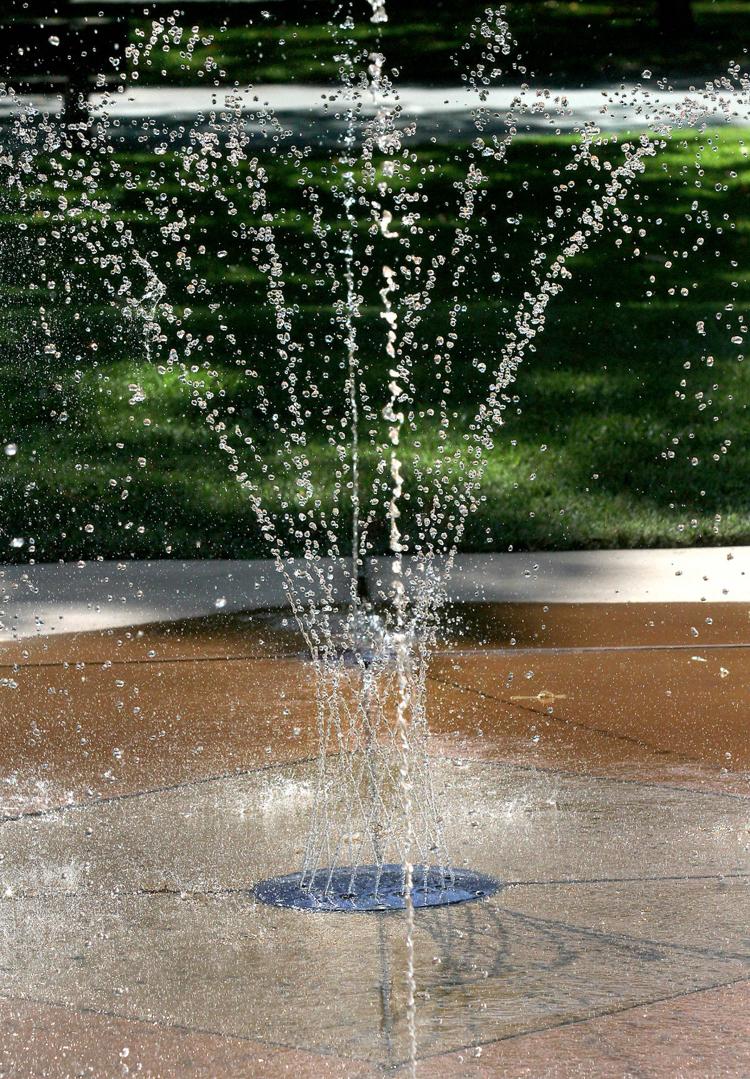 "Dave put a lot of time and effort into ensuring this splash pad is working," MacDonald said. "It was opened back in May because we wanted to live up to our commitment that we would have the splash pad operating in time for summer when school is out."
The splash pad, which shoots jets of water upward from a concrete base, was originally opened in 2016, but it closed a year later when state inspectors required installation of a new water circulating system.
Work started last year on the $540,000 project, which included erecting a new pump and chemicals building and installing a 4,000-gallon underground tank to collect water before it's cleaned and recycled.
The city of Tracy provides complete listing of city parks and their features, including water play areas.
Hours for the splash pad in the park at Central Avenue and First Street are 10 a.m.-7:30 p.m. until Sept. 30. Extended service will go into October.