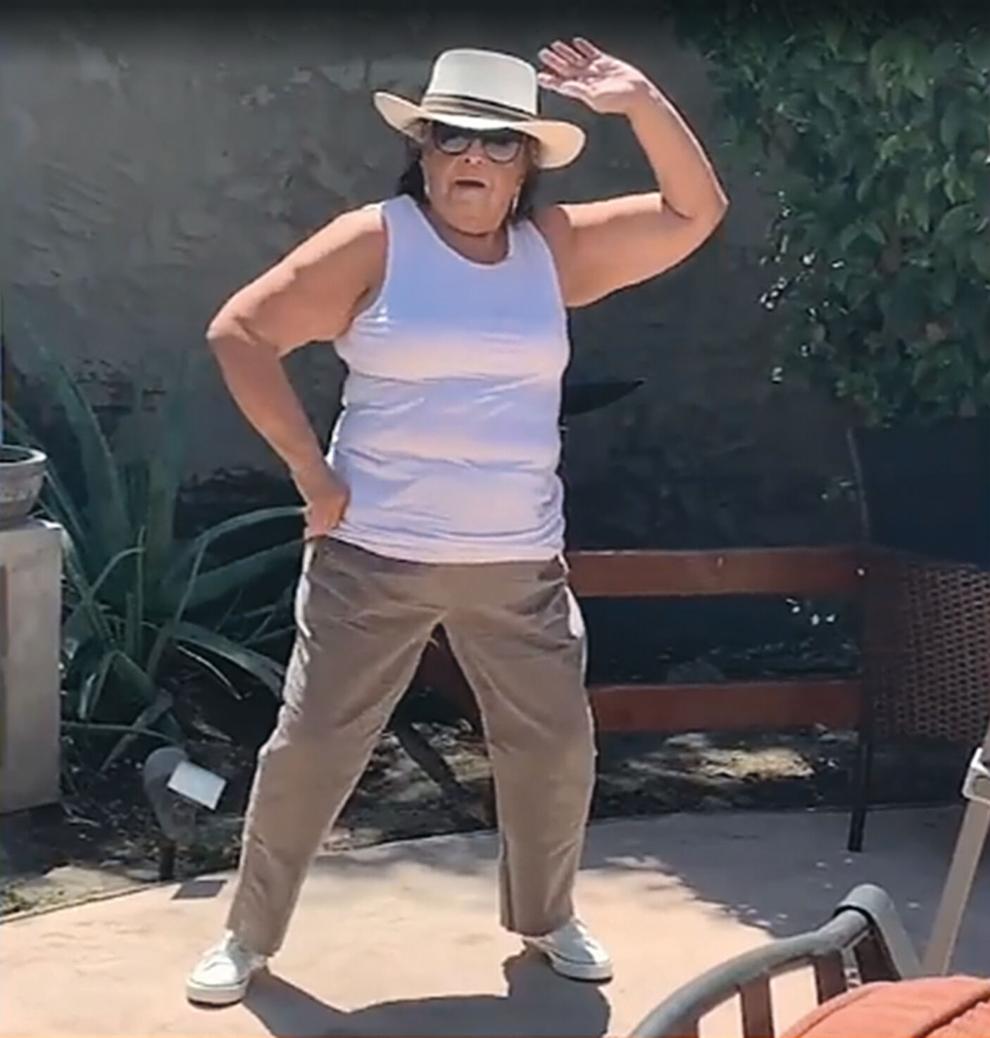 When COVID-19 shutdowns caused her regular Zumba class meetings at the senior center to be canceled, Guadalupe "Mamalupe" Villar resorted to impromptu solo sessions for herself in the comfort of her own backyard. Nothing was going to keep her away from her favorite pastimes of music and dancing.
Villar is also an avid viewer of the T.V. show "Live with Kelly and Ryan," hosted by Kelly Ripa and Ryan Seacrest on ABC. A popular segment of the show invites viewers to send in videos of themselves dancing for the chance to be played in between show bits and voted on weekly for cash prizes. So when her daughter, AnnaMaria, suggested submitting their own dancing video, Villar said, "Heck yeah. Do it."
They knew the chance of the video being aired was not guaranteed, but much to Villar's and her family's excitement, her video was featured on the show's Feb. 9 episode. A few days later, Villar found out her dance number reached the masses in a viral spread, which caused her to earn enough online votes to win the show's $500 cash prize over the weekend.
"My son-in-law happened to be watching TV when he said, 'Oh look Mamalupe is on television,'" said Villar. "But they didn't tell me the day that I was going to be on or that they were going to pick me. I was surprised."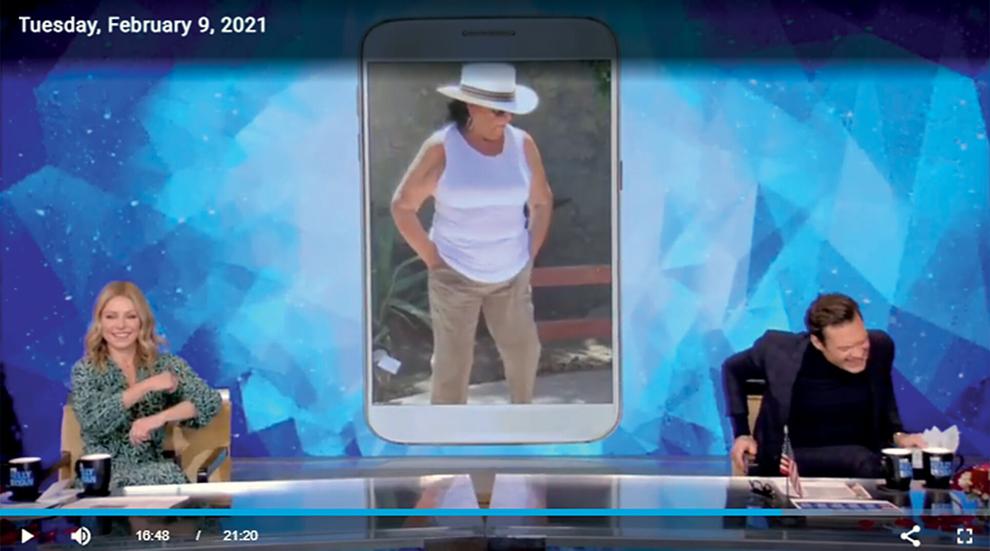 Villar is an 83-year-old mother of seven, grandmother of 25 and great-grandmother of six, with one more great-grandchild due in June. She's a Bay Area native but moved to Tracy 12 years ago with AnnaMaria, whose family has lived in town for 21 years. Before the pandemic, Villar was a regular at the senior center or would celebrate milestones in large group functions routinely. The lack of these social routines occasionally took an emotional toll on her.
"My mom was kind of having a down day about not being able to go out with her friends, not going to the casinos, not going to Zumba. And I said 'Hey, Mom, can I send in a video of you dancing to the Kelly and Ryan show just for fun. And then you might be able to win $500. Who knows?" said AnnaMaria.
After word got out that Villar had been featured on "Live," Villar's strong community and family ties resulted in the news of the contest and voting to spread quickly on social media. The top five videos of the week were shared on the "Live with Kelly and Ryan" Facebook page. According to Villar and her daughter, the video was shared amongst their circles over 150 times, including by friends from the senior center and students from the time that Villar served as a yard mother in Daly City decades ago.
"Everybody loves Mamalupe. I mean, it was a close race. The other guy was really. It was neck-and-neck for the longest time," said AnnaMaria. "In the last 20 minutes, I think my mom finally went ahead of him, because she was trailing."
By the end of voting on Sunday, the video received over 17,000 views and 960 votes, narrowly taking the lead by 21 votes.
While winning $500 did put a bit of a pep in her step, Villar's said her true prize is when she gets to see her family again, which may soon become a reality as she is soon to get her dose of the COVID-19 vaccine in March. Though her family keeps regular contact through group text messages and daily photos and phone calls, the last time her family had anything close to a big get-together was during her birthday last May.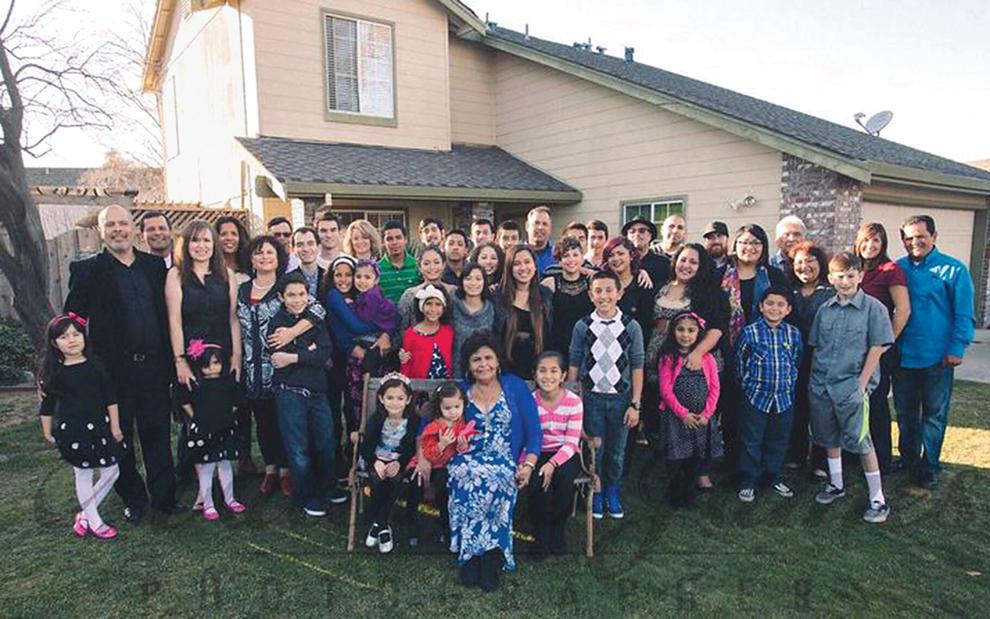 "They all got in the car and there was a big, big parade in front of the house and they tooted horns and they had signs up. But I wanted to see them close. I want to hug them. I want to be with them. I want to enjoy them," said Villar. "Well, I always tell my family it's not what you have, not about material things. It's how you feel about yourself as a person. You just have to enjoy your life. I just learned a lot as I'm getting older. I look at things a lot different. And as you get older, you appreciate more."