Two significant anniversaries of events in Merrill F. West High School's history have emerged by happenstance on the same day — Sept. 1 — a quarter-century apart, 50 and 25 years ago.
The first came on Sept. 1, 1970, when trustees of the Tracy Joint Union High School District decided to name the district's planned second comprehensive high school after Merrill F. West.
A quarter-century later, on Sept. 1, 1995, the high school, which by then had moved from the drawing board to reality, became a four-year school with the addition of a senior class to the lower three grades.
In the meantime, West High first opened its doors in 1993 on, yes, Sept. 1, the same date on the calendar, but otherwise no quarter-century coincidence this time.
Moving the West High history clock back to September 1970, the high school board was in the process of purchasing a 78-acre block of farmland west of Tracy for the then-unnamed high school No. 2. It was to be built to respond to projected future growth and relieve enrollment pressure on fast-growing Tracy High School, which was founded in 1912 as West Side Union High School.
While in the process of naming the district's continuation high school after Richard Duncan and Donnie Russell, two Tracy Marines killed in action in Vietnam, board members realized they had no name for the new high school under development.
It didn't take long for them to agree unanimously it should be named for Merrill F. West, a member of the board for 11 years who had died on Feb. 7 that same year at the age of 62 after waging a long battle with cancer.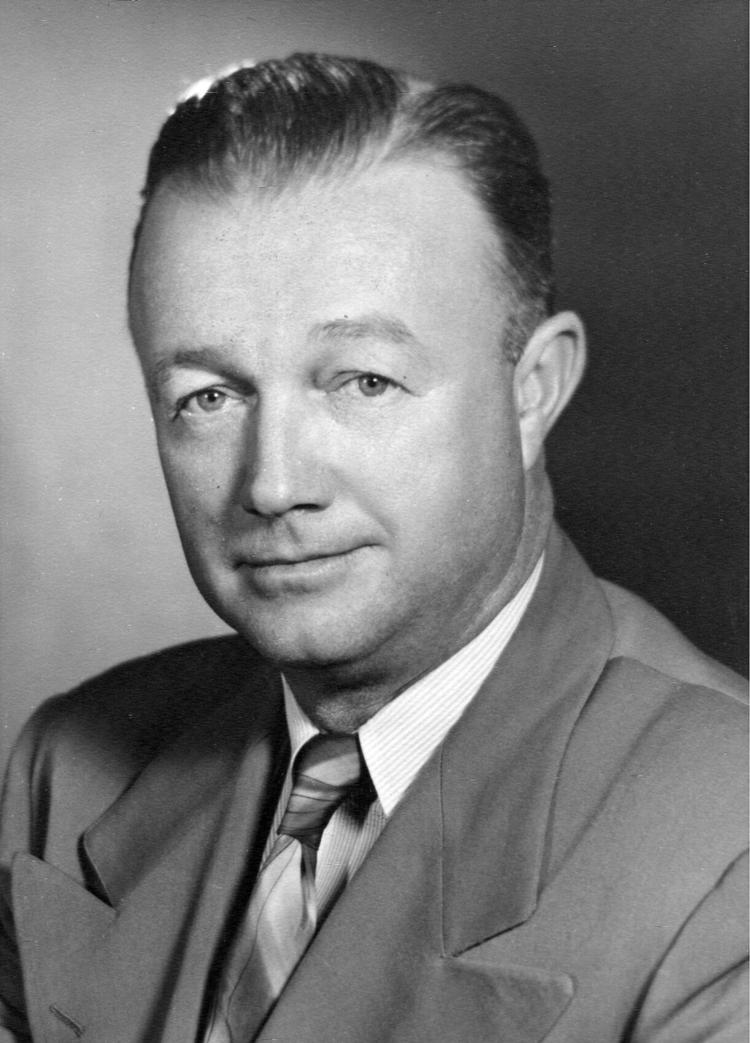 Merrill was no run-of-the-mill member of the board. The New Jerusalem-area farmer was a leader and consensus builder during his tenure from 1954 to 1965, a time when post-World War II school enrollment was spiking and plans for added facilities on the Tracy High campus and for a second high school were being formulated.
Although farming had been his occupation since coming to Tracy from Los Angeles in 1936, Merrill had a background in understanding the importance of education as a student at Cedar Falls State Teachers College in his native state of Iowa.
Merrill kept a keen eye on the high school district, its students and its staff. When he saw that speech students at Ripon High were winning most of the trophies at regional speech tournaments, he personally contacted the Ripon speech instructor, Ernest Poletti, and asked him to consider moving to Tracy High, a larger school.
Poletti accepted the invitation and became a legendary speech teacher and coach who established Tracy High speakers among the top tier in this area and sometimes in the state.
After a bond issue had been approved by district voters, construction on the second high school on 51 of the 78 acres bought in 1970 — for a bargain price of $380,000 — was given the green light in 1988 for a project eventually costing $32 million.
Completion of the first phase, adequate for enrollment in the school's initial years, was originally scheduled for the fall of 1992. But plans to open the school were postponed until the fall of 1993 because of delays in completing construction of the initial phases, and also because of a lack of students and a budget crisis in the district.
Dedication of West High, however, came on Oct. 3, 1992, when Merrill West's son, Tracy High graduate Wayne West, and Mark Connolly, president of the board of trustees, snipped the opening ribbon.
Classes at West began in the fall of 1993 with freshman and sophomore classes totaling 793 students. After a junior class was added in 1994, a senior class became a reality on Sept. 1, 1995, building West's total enrollment to 1,341 students.
Becoming a four-year high school was a long-anticipated major milestone for West High students and staff members alike.
A West student, Marie Finley, expressed the common view, exclaiming, "All of a sudden, it's like we're a real school, not half a school."
A real school, to be sure, and one with a name, Merrill F. West High School, that honors a person who exemplifies the best of our community's commitment to quality education.