West High School freshman Isabella Githere-Hurtado is this year's winner of the Tracy Sunrise Rotary Club speech contest.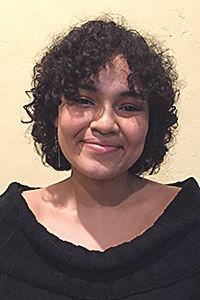 Her 5-minute talk on Rotary International President Mark Maloney's theme for 2019-20, "Rotary Connects the World," was the top selection out of four speeches presented at the club's regular meeting Wednesday at Windmill Ridge Winery in Tracy. It gained her a $125 check and made her eligible for Rotary District 5220's Area 4 speech contest, with the time and place to be announced.
Winners of the area speech contest will advance to the District 5220 contest, and the top selection in the district will be invited to speak at the District 5220 Conference, April 24-26 at Tenaya Lodge in Yosemite.
Also speaking at Wednesday's meeting were West senior Arzo Mohammad, second place; West freshman Jalah Farris, third place; and West senior Jasleen Kaur Sandhi, honorable mention.