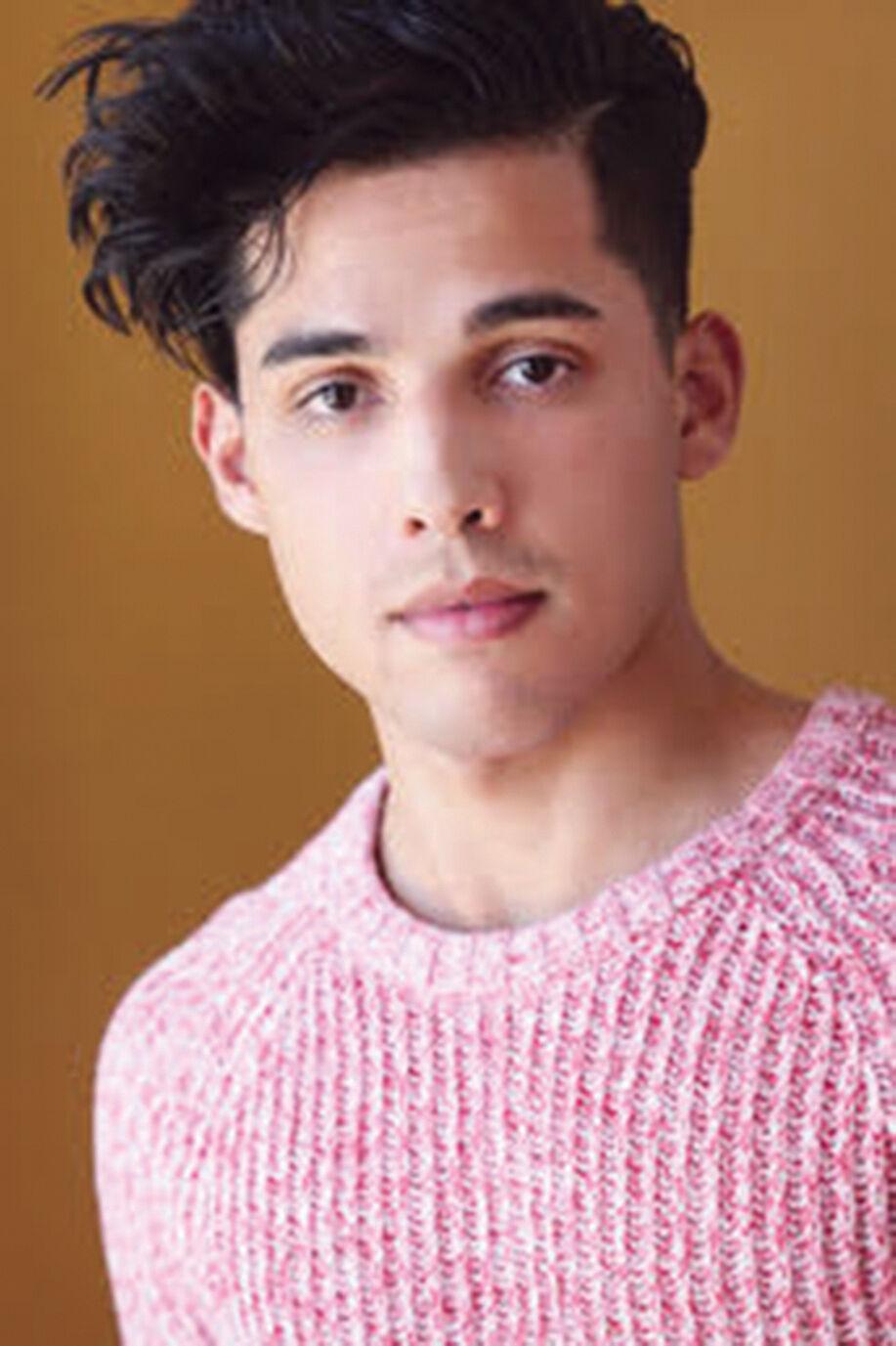 Rhonda and Martin Rivera were in for a surprise when they tuned into the Lifetime movie "Do You Trust Your Boyfriend?" which premiered on the cable channel on Aug. 21. They knew their son, Derek Rivera, had a role in the film but realized quickly once his name appeared in the title credits, that Derek didn't just have any role; he was top-billed.
"We knew he was going to be the boyfriend. But he didn't tell us too much...so when we saw him on TV, I was like, 'Oh, wow,'" said Rhonda, Derek's mom. "And then my husband goes, 'You know, he's a big role in this.' And I go, 'He is?' Then when we watched it, we realized it was a bigger part than we thought. We were really proud of him."
In his full-length theatrical small-screen debut, Derek plays Liam, the hottest guy in high school and boyfriend to Nicole, the protagonist in the Lifetime thriller that tells the story of what happens when a cat-fishing social media prank turns into a real-life nightmare.
"For everybody, it was their first project. So we were all just really excited to be there," said Derek, who joked that being in a Lifetime movie was like a rite of passage for actors. "Even though it was COVID, that really put a damper on a lot of things that we could do. But we still managed, and we were there to just have a good time. So it was really fun. I got to work with really nice people. No diva behavior or anything."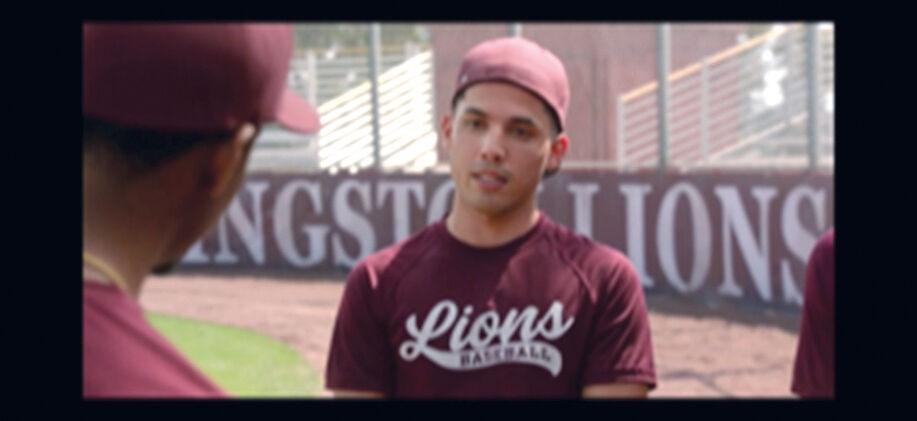 Derek, 24, is a budding actor homegrown in Tracy. He started his journey acting in his teens with West High's drama department.
Prior to that, Derek was a dedicated baseball player for seven years but grew tired of the sport by the end of his freshman year season.
"I just remember signing up for classes for sophomore year. Like in high school, you needed a year of some sort of performing art, whether it was drawing or dancing or singing," said Derek. "And I just remember saying to myself, 'Well, I'm not really good at any of these things. But, you know, I watch a lot of TV and whatnot. So I guess I'll just give this Beginning Drama a try.'"
It started off as fulfilling a graduation requirement but quickly turned into a passion once he stepped off the stage from his first theater performance in a lip-synced rendition of songs from the Broadway musical "Jersey Boys."
"I mean, honestly, I was in it for the EPA, just to get that credit out of the way. But for some reason, something just clicked with me. And I said, 'Oh, I think I might have found something that I like,' and then I stuck with it," he said.
Head of West High's Drama Department Christine Welk said that people at the school still regularly bring up the "Jersey Boys" rendition that Derek and his friends performed at the Wicked West Theater in 2013. A quick YouTube search even has an archived video of the performance.
"Watching he and his friends do the Jersey Boys, it was just so much fun, and everyone just like, you know, they're screaming," said Welk. "I don't know if it was his favorite thing to do there or not, but I know that's one of the things that he got remembered for...He did a lot of stuff but that's one of my favorite memories of him."
Welk said that Derek thrived in West's drama department and participated in other drama-related skills besides acting, including directing one-act plays. When she caught wind that he had a starring role in a movie, she was sure to tune in.
"Suddenly seeing one of your students pop up in there, it's, you know, it's just startling. It's, like, just so overwhelming," said Welk. "Like, oh my gosh. Look at him. He's like larger-than-life scale. It's just amazing."
After graduating from West High, Derek moved on to Las Positas College's drama department in Livermore for two semesters. While there, he took part in the college's spring theatrical production of the musical "Chicago."
While he did enjoy his time at LPC, Derek said his mind was mainly focused on his acting career, and he felt the need to pursue that passion rather than focusing on general education classes. He moved to San Leandro shortly after that to seek out auditions and projects while also taking care of his grandfather, who was suffering from ALS at the time. 
"He literally lived there, and he watched his grandfather. That's the kind of person Derek is. He forgot about himself. He forgot about anything else. He stayed by his grandpa's side to the end and helped him with everything," said Martin Rivera, Derek's dad. "He would help shower him. He would comb his hair -- he made sure his hair was perfect. I mean, that's the kind of person he is, and he's still that way."
After landing his first TV gig in a student role for Netflix's "13 Reasons Why," Derek decided to take the next step in his acting career and moved to Los Angeles, where he currently resides. But he does still regularly return to his hometown to visit his family and friends from high school, who he says he is still very close to.
"They've been teasing me since high school. It's funny. I like that, because it keeps you grounded, and it keeps you humble, you know, having those kinds of friends around you," he said.
Oh, and he can't forget his six dogs and parrot, who Derek usually refers to when asked the ice breaker question of "Can you tell us about yourself?" during his auditions.
"That's a tricky question. Those are always the hardest ones for people when someone says 'So describe yourself,'" said Derek.
Derek's family describes him as a passionate and humble individual, and he values his family as his strongest support system. Coming from a long line of skilled laborers, while he didn't inherit a love for welding or manufacturing, Derek says his family's strong work ethic has greatly influenced him.
While he said his family did take his desire for an acting career with a bit of caution at first, over the years his persistence has won them over and now they are fully on board.
"He's determined to make it. He's not going to give up," said Rhonda. "I told him, 'Just remember: you're going to get more no's than yes's. You have thick skin. Just keep trucking.'"
Derek channels that mentality when seeking out auditions and has managed to persevere, even in the wake of a pandemic when all industries are currently struggling.
In the past year, not only has the young actor starred in "Do You Trust Your Boyfriend," he has also starred in an antagonist role in the CW's "All-American" sports drama, where he hopes to have a returning role. He also has another short film currently in post production.
He hopes to one day in the near future to return to West High and find a way to give back to the place where his love for acting was first ignited. Welk says she welcomes him back any time.
"As a teacher you always feel like if you can touch the life of even one kid and improve it, then, you know, that's all worth it. And most of the time we never know what impact we may have had or what influence we may have had," said Welk.
Derek hopes his story will help inspire others in Tracy to pursue their passions while he is still on the hunt for his next big role.
"For the kids that, you know, are in drama classes and are taking it seriously... I hope that, if anything, I could kind of be a person to show them like, hey, it's possible no matter what you hear from other people, or if you have a family that may not be so supportive, don't be scared," he said. "Just go with it and put your full self into it. And, you know, it could pay off. Because, I mean, I'm no Leonardo DiCaprio or anything, but, you know, I'm working my way up. And hopefully I can show to those kids that it's possible, you know?"