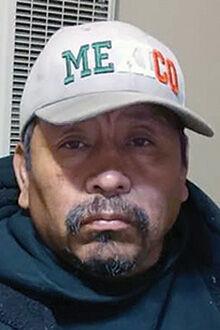 A pedestrian killed in a hit-and-run collision on 11th Street on Feb. 27 has been identified as José Luis Gonzalez Almazan, 50, a resident of Tracy for 17 years. He worked locally as a gardener and leaves behind a wife and family, including three adult children and one teenager.
Gonzalaz Almazan was hit by a Hyndai Sonata as he crossed 11th Street just west of El Portal Street shortly before 7 p.m. that evening and died at the scene. Police were able to identify the car and locate it in the Bay Area, but as of this week they have not made an arrest.
Tracy Police Public Information Officer Kaylin Heefner said the investigation is ongoing and police are not able to share information on the driver's identity pending further investigation.
• Contact the Tracy Press at tpnews@tracypress.com or 209-835-3030.