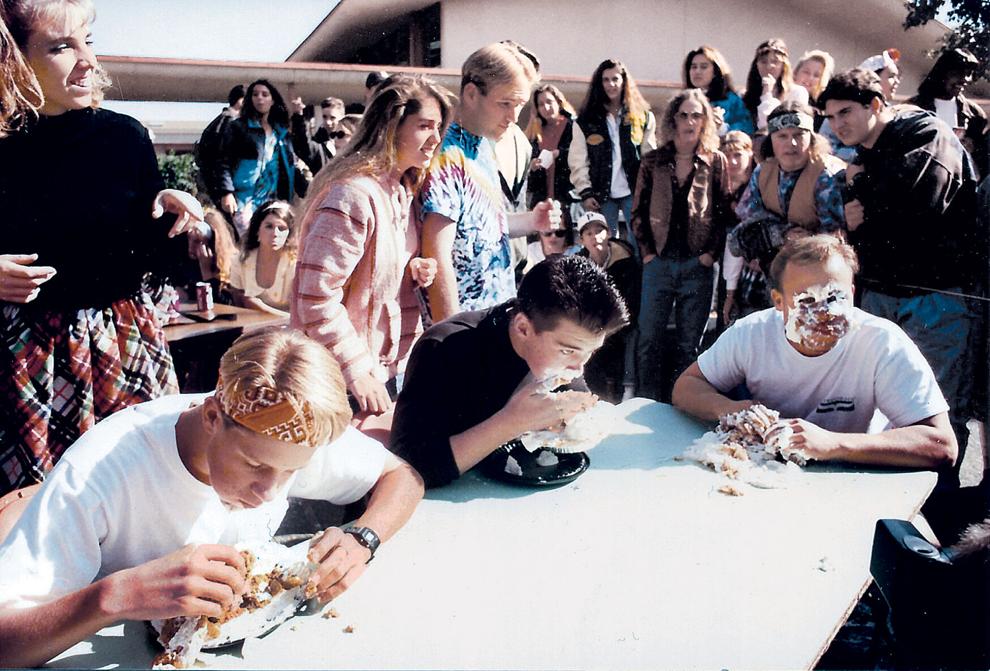 Last week's Remember When "mystery photo shows Tracy High students participating in the October 1991 Homecoming "dress-up day." The student in all-black shirt is Rafael Zamora. Student with face covered with whip cream is Bruce Russell. Student in tie-dye shirt behind all-black shirt is Tom Swygert. The girl in black and plaid skirt at left is Adriana Smart. Jason Noll provided best-possible identifications.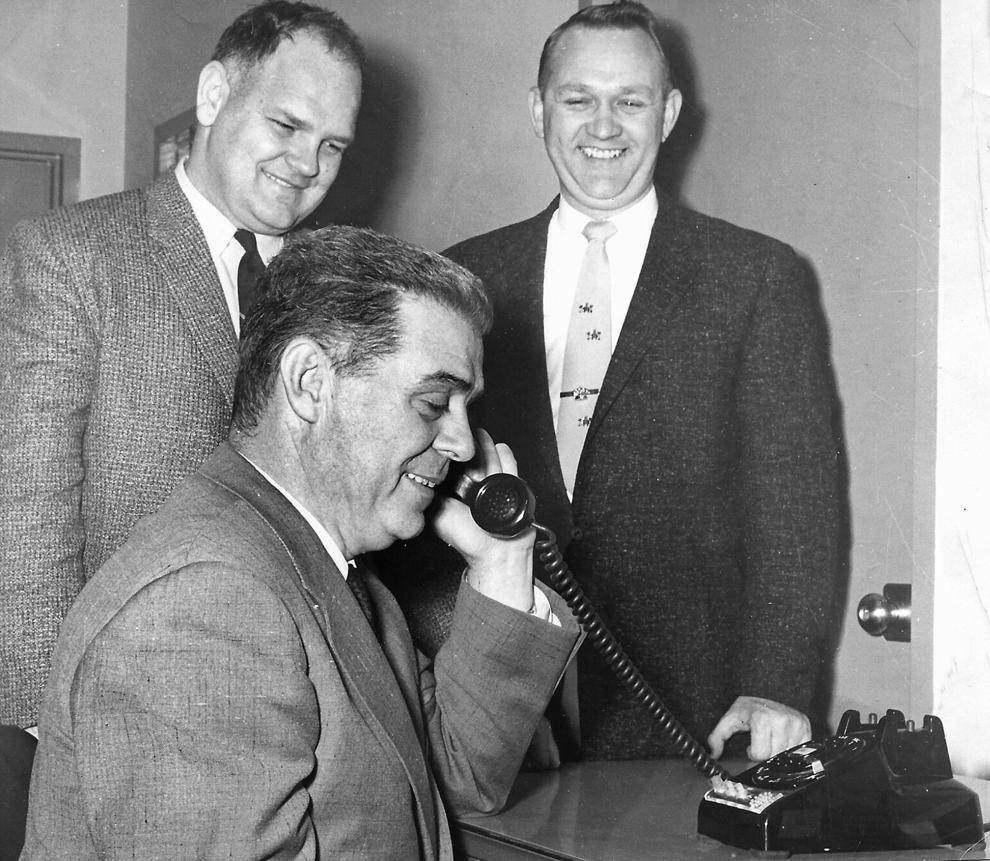 Today's Remember When "mystery photo" shows three men making a phone call in February 1956. Who were they and why were they on the phone?
• If you know the answer or can't wait until next week to get it, email Sam Matthews at shm@tracypress.com or call 830-4234.