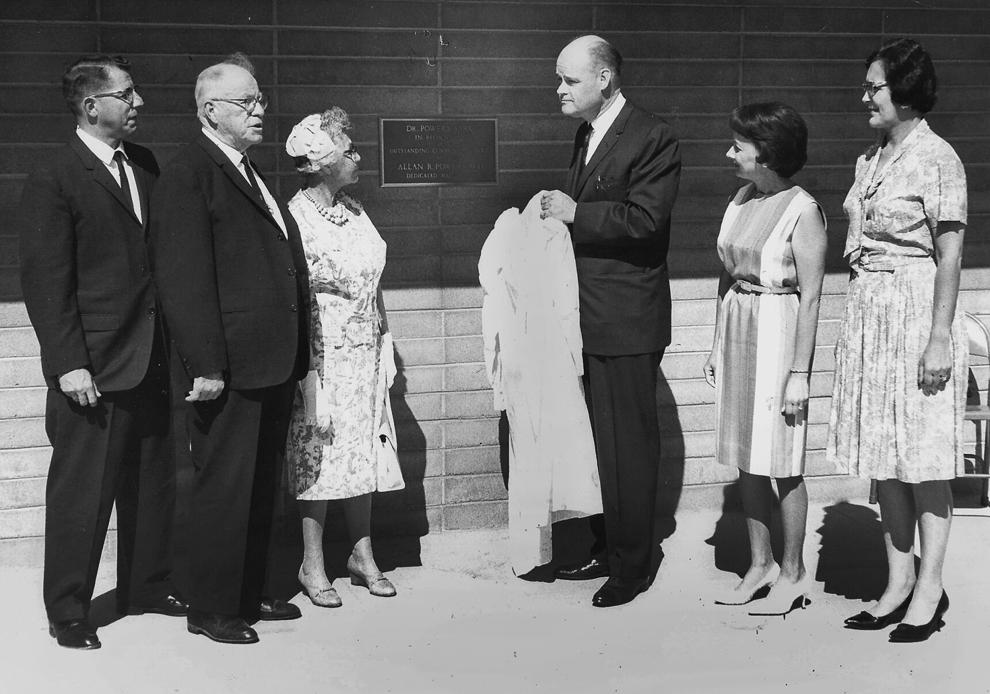 Last week's Remember When "mystery photo" showed the unveiling of a plaque at Dr. Powers Park in September 1964. Taking part in the unveling were, left to right: John Miller, president of the Tracy Chamber of Commerce; Dr. and Mrs. Allan R. Powers, for whom the park was named; Mayor Lorin Jolley; Gladys Felber of the Tracy Soroptimist Club; and Lolly Hansen of the Tracy Emblem Club. The park at the corner of Tracy Boulevard and Lowell Avenue was originally dedicated on May 24, 1958.
This week's Remember When "mystery photo shows members of two Brownie troops getting ready for Christmas in 1959. What were the Brownie Troops, and what were they doing in the photo? And can any of the Brownies in the photo be identified?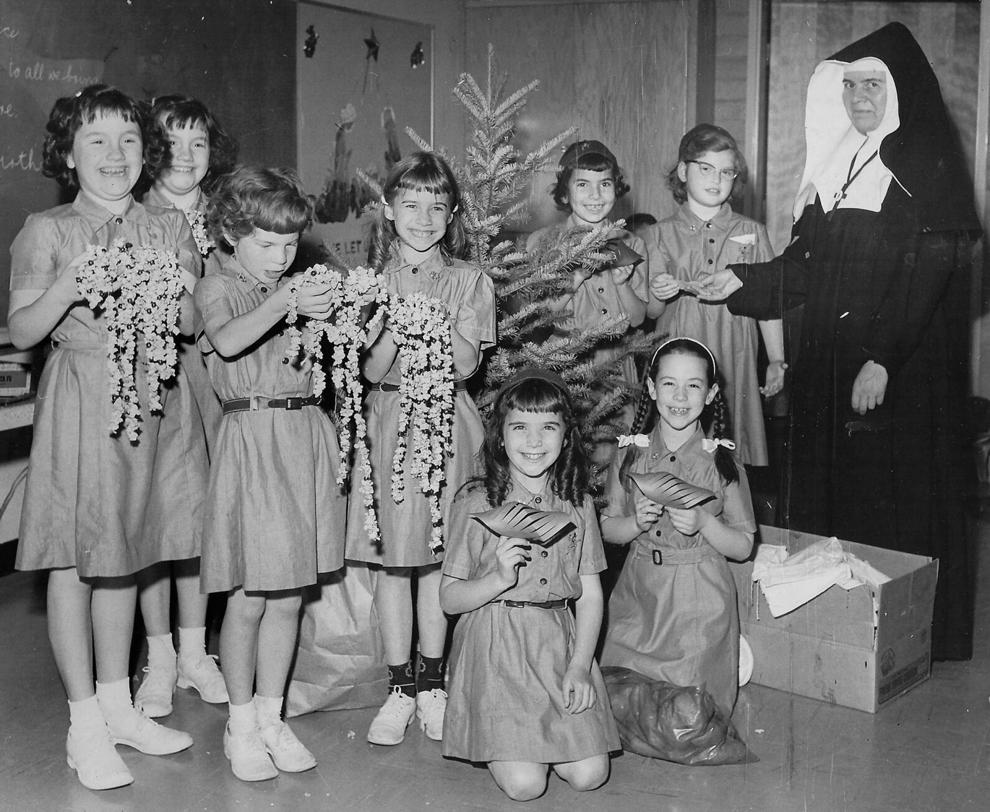 • If you know the answer or can't wait until next week to get it, email Sam Matthews at shm@tracypress.com or call 830-4234.