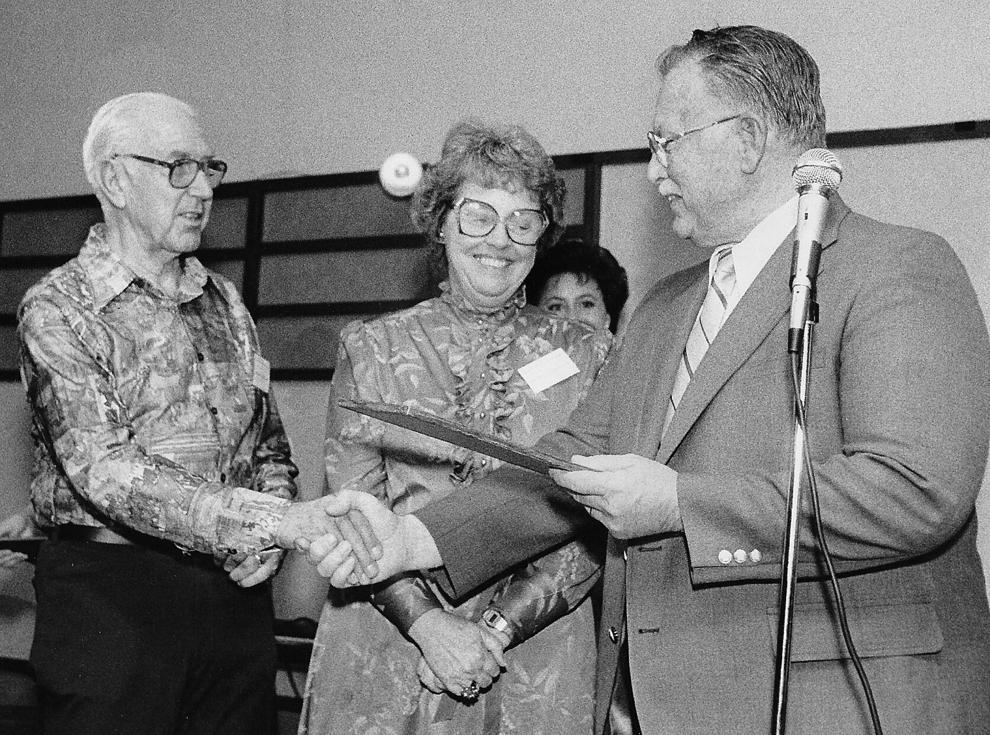 Last week's Remember When "mystery photo" showed Mayor Richard Hastie, right, presenting the "Family of the Year" award to Burton and Barbara Fitzpatrick in November 1987. They were honored for selling a house at West Ninth and B streets to the McHenry House Family Shelter at half price and providing additional support for the project.
This week's Remember When "mystery photo" shows a local bartender serving two customers. Who was the bartender, where did he work and who were the customers in the photo?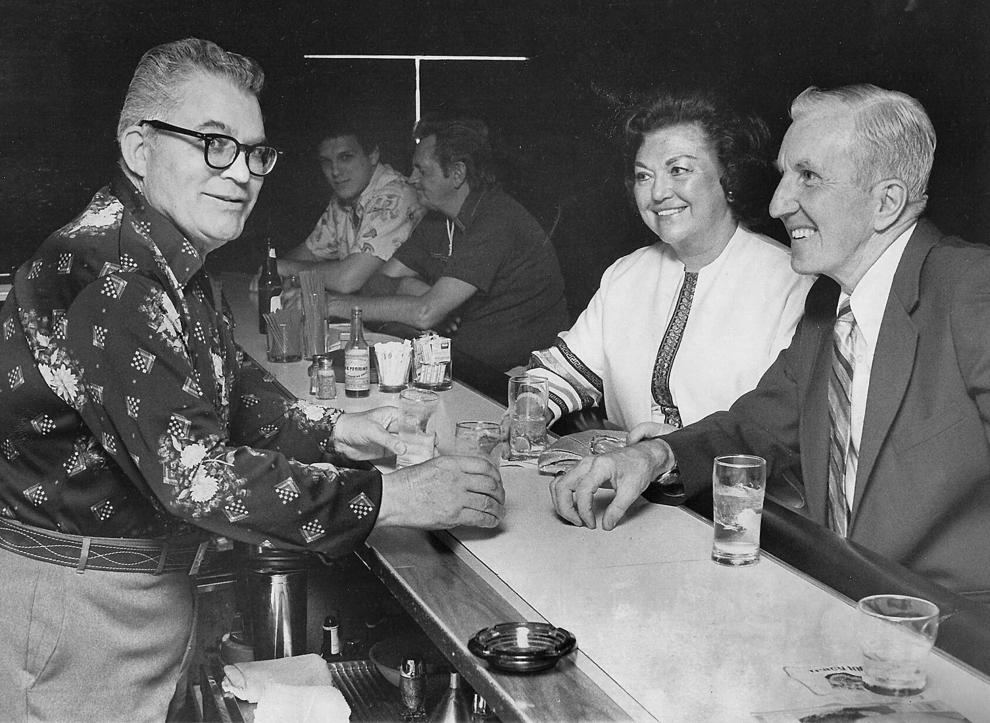 • If you know the answer or can't wait until next week to get it, email Sam Matthews at shm@tracypress.com or call 830-4234.