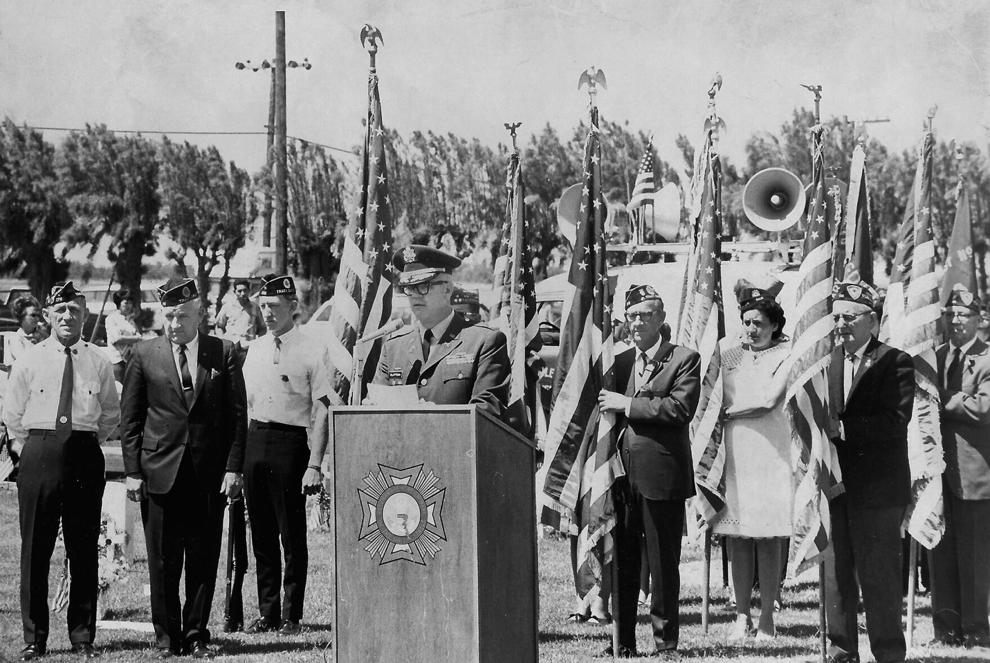 Last week's Remember When "mystery photo" showed a speaker, Army Lt. Col Truett D. Clifton, provost marshal at Defense Depot Tracy, and members of Tracy veterans organizations participating in the 1968 Memorial Day program at Tracy Public Cemetery. Standing immediately behind Clifton were, left to right: Oscar Maier and Elroy Cox, both World War II; Wayne Maier, Vietnam; Jack Sullivan, World War II; and John Loumenas, World War I.
This week's Remember When "mystery photo" shows a Tracy FFA member and her championship hog in August 1972. Who was she and where was the hog exhibited?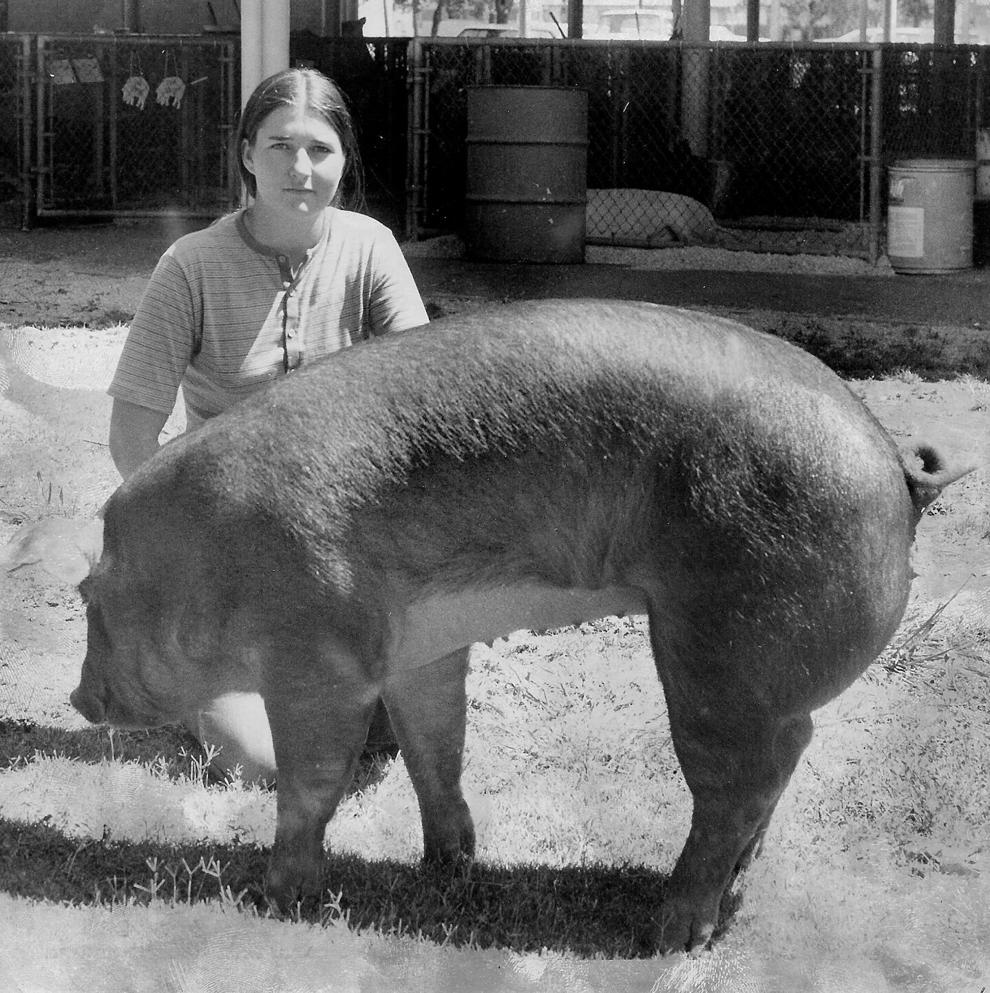 • If you know the answer or can't wait until next week to get it, email Sam Matthews at shm@tracypress.com or call 830-4234.