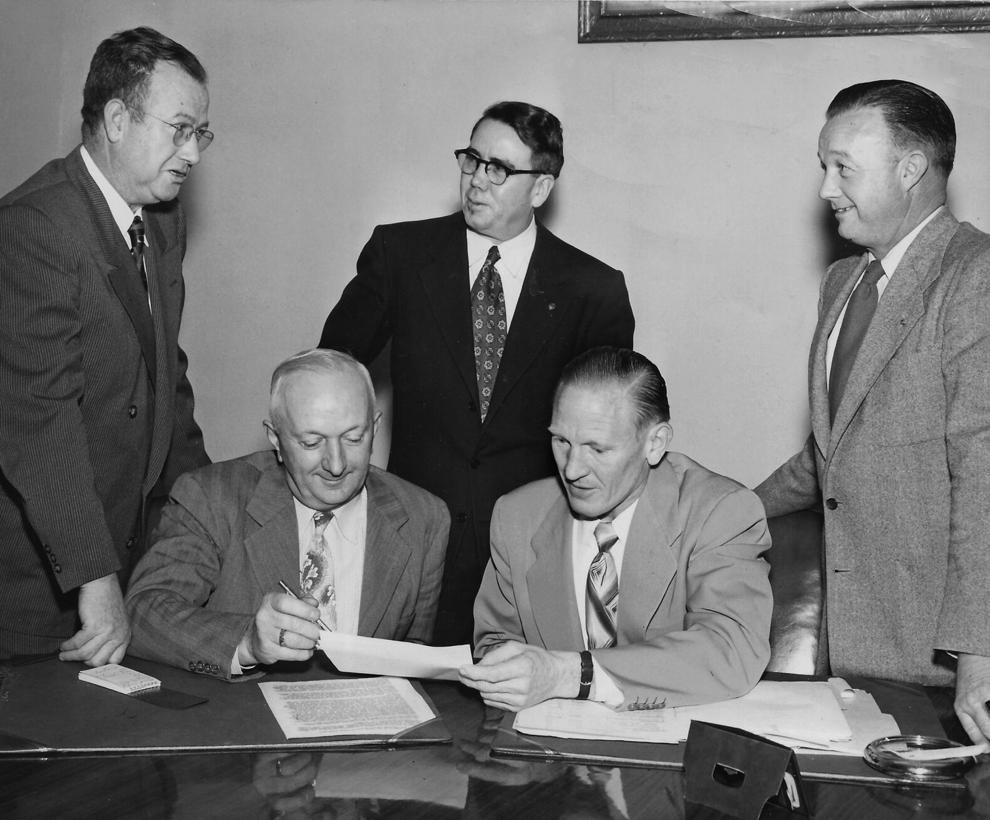 Last week's Remember When "mystery photo" showed the first members of the Tracy District Recreation Commission in January 1952, several months after the commission was founded in 1951. Standing, left to right: Irvine "Butch" Jensen, representing the City of Tracy; Henry McCrory, Tracy Elementary School District; and Merrill West, director at large. Seated, George Ohm (left), San Joaquin County Board of Supervisors, and Dr. Marion Weitz, Tracy Joint Union High School District. The district was funded by the city, two school districts and the county. Joe Wilson was recreation director. The recreation commission later was replaced by the City of Tracy Parks and Recreation Department.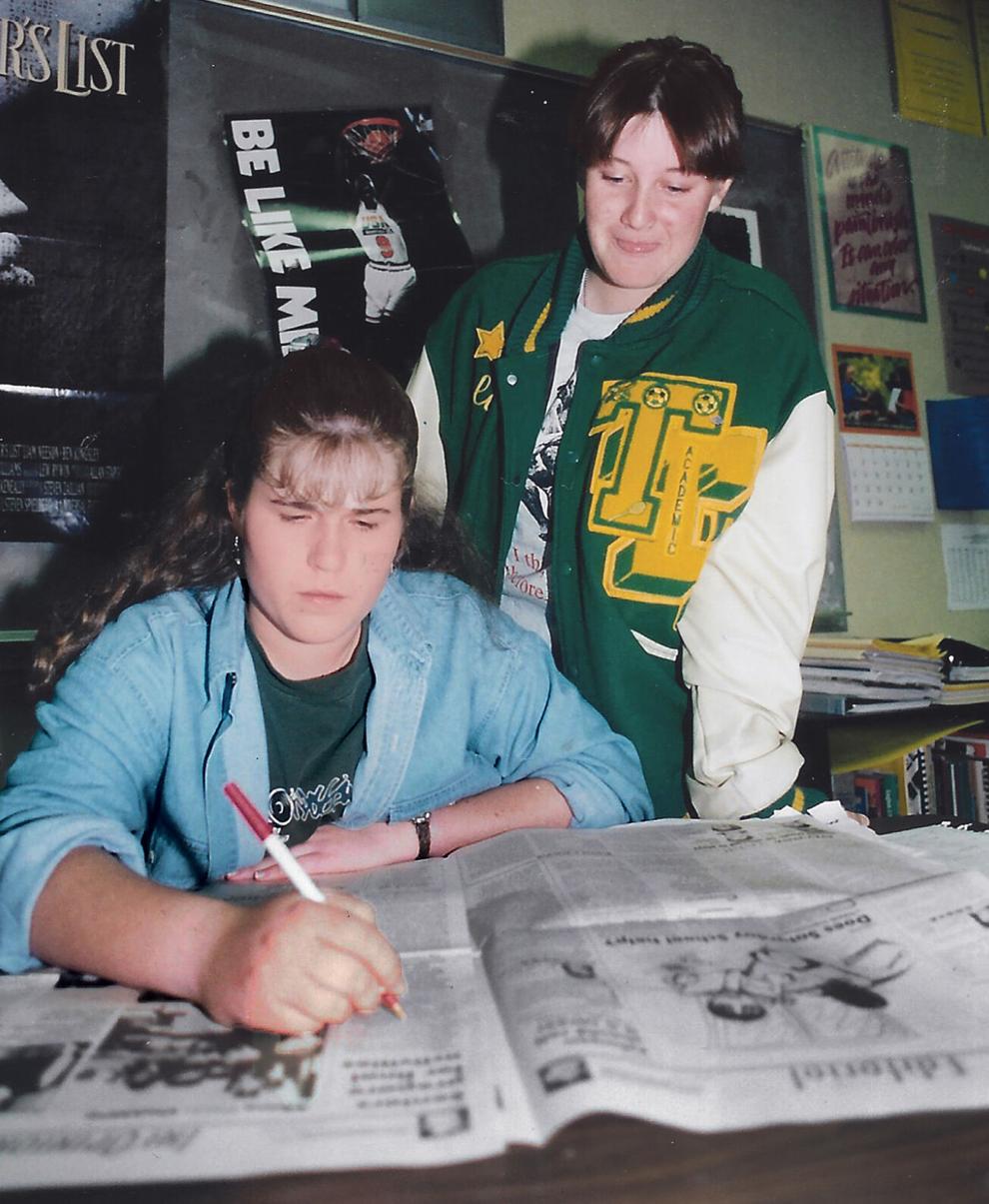 This week's Remember When "mystery photo" shows two Tracy High School students looking over copies of a newspaper in 1996. Who were they, and what were they looking over and why?
• If you know the answer or can't wait until next week to get it, email Sam Matthews at shm@tracypress.com or call 830-4234.