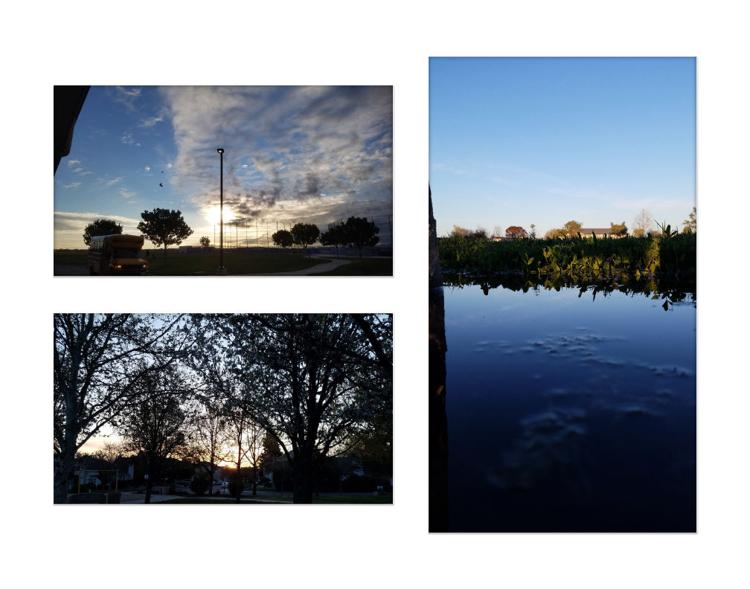 1. I wake up. It's Friday morning. I'm ready to start the day. I get ready for school, and start my walk to the bus stop. I get to school, and meet up with friends. And I see a beautiful sunrise. I just had to take a picture.
2. After a long day of school, and drama club after that, I go to Girl Scouts. We have meetings most Fridays. This meeting, we walked to a nearby park, and took pictures that either meant something to us, or were pretty. I took many photos. From the sunset, to making puddles look like lakes. But being with my friends was the best part.
3. It was getting late, and the sun was going down. I decided to take a picture of the sunset through a row of trees. I love the shadow effect it makes. It just looks amazing. An amazing end, to an amazing day. I hope you enjoy!