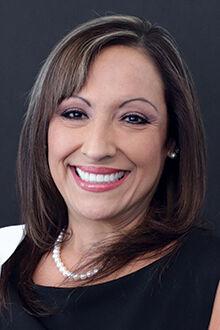 Sow A Seed Community Foundation has appointed Carol Rogers as the organization's new executive director.
Rogers comes to Tracy from Dallas, Texas, where she earned a Bachelor of Arts degree in Business Administration from the University of Texas at El Paso. She is the foundation's third executive director in its 17-year history, and will oversee the organization's growth and operations pursuant to its mission of serving at-risk youth through mentoring and mental health programs.
Her 18 years of executive management experience include working in the non-profit sector with a focus on youth development. She previously served as the director of operations for the Boys Scouts of America's Modesto Chapter, and was the organization's regional performance coach, working out of the national office in Irvine, Texas. She served as director of outreach in Peoria, Illinois, as well, and as an outreach executive in Phoenix, Arizona.
Outreach programs she developed for the Boy Scouts of America include the first troop in the nation for youth in Secure Care. She implemented youth character education programs in foster care facilities, homeless shelters, and transitional living centers for survivors of substance and domestic abuse.
"We are delighted to have Carol on board," said Barbara Sasso, Sow A Seed Foundation's incoming board president. "It was immediately clear that she shares the organization's passion for positive youth development and servant leadership."
Since 2005, Sow A Seed Community Foundation has worked with local schools and community groups to provide mental health and mentorship for local youth, providing families with education, programs, and resources needed to overcome social and emotional challenges.
• Contact the Tracy Press at tpnews@tracypress.com or 209-835-3030.