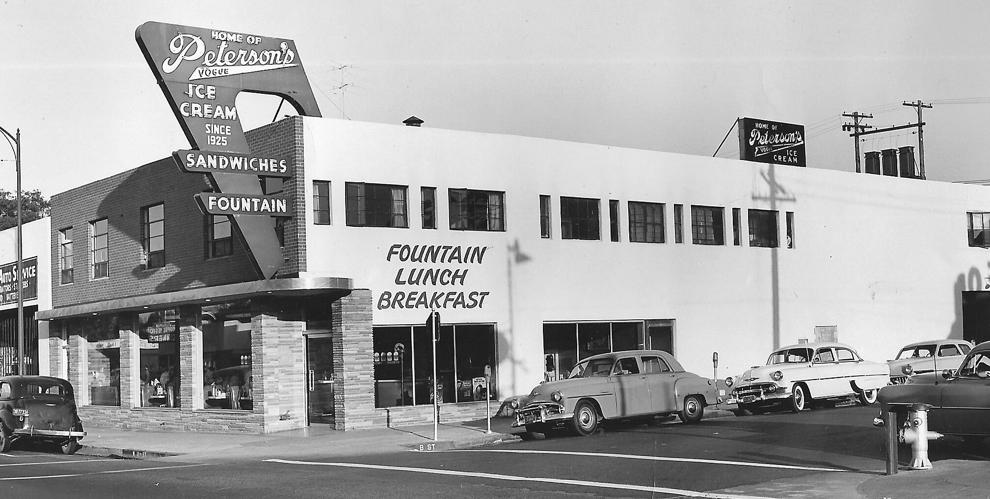 With the recently-opened Ghirardelli Ice Cream and Chocolate Factory Outlet Center featuring ice cream as one of its main attractions, I couldn't help but recall that many decades ago, another business in Tracy was a major player in the ice cream business.
That business was the Peterson Ice Cream Co., which not only manufactured ice cream, but also distributed it, and sold and distributed ice cream mix throughout Northern California.
The Peterson in the firm's name was that of its founder, C.W. "Pete" Peterson. The son of Danish immigrants, he was born and raised in Britt, Iowa, attended Iowa State University and operated creameries in Spencer and Mason City before coming to Tracy in 1923.
Pete came here to manage the Vogue Creamery, located on West 10th Street where the optometrists' offices are now. He purchased the creamery a year later and in 1925 moved it to the corner of 11th and B streets, where The Little Flower Shop is now located.
The creamery occupied most of the building, and Pete's wife, Elizabeth, ran a restaurant on the corner.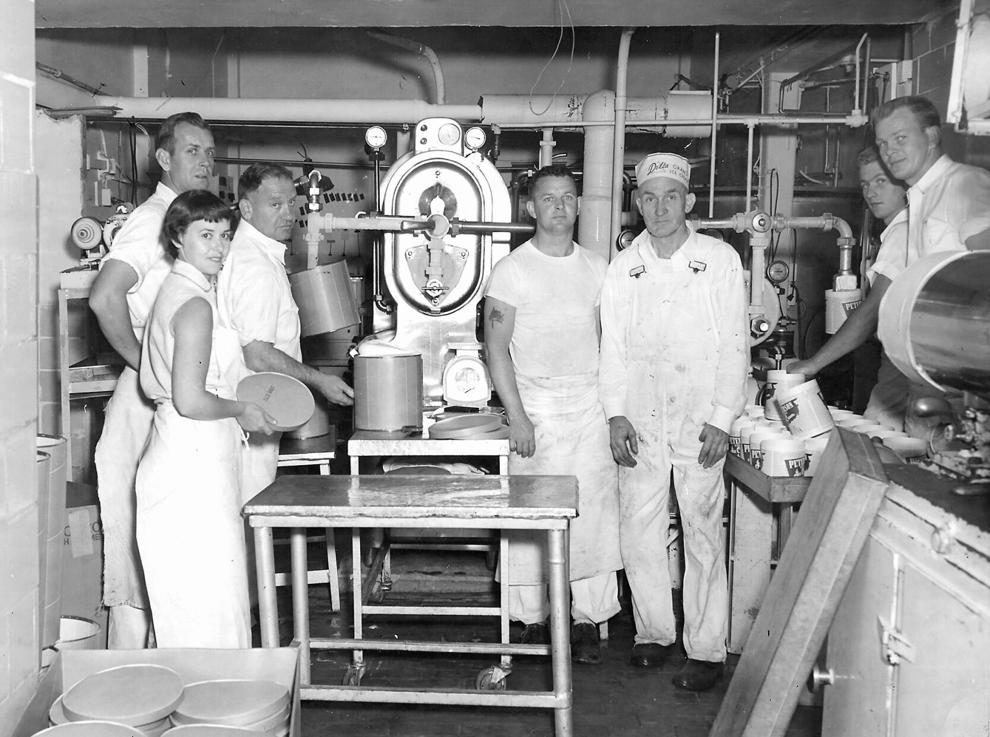 Pete not only knew how to make ice cream, but also how to sell it and find a niche in the ice cream business Although the firm's product started out as ice cream, it increasingly became mostly ice cream mix, which contained ice cream's basic ingredients. It was sold to smaller creameries and ice cream shops that would add their own flavors and sell it under their own names.
As more and more of the firm's customers were located in the Bay Area, Peterson Ice Cream Co. established a distribution point in Oakland along with another in Modesto.
In the meantime, an ice cream bar with specialties such as sundaes, milk shakes and banana splits was established at one corner of the restaurant at 11th and B streets.
I can still recall stories about some restaurant customers who saw the sign, "Ice Cream Bar," above the entry leading to the ice cream bar, and would walk in and immediately order a bourbon and water or a Scotch and soda, only to be disappointed. The ice cream bar soon became more trouble than it was worth and was closed within several months.
In 1954, Pete sold Peterson Ice Cream Co. to Milk Producers Association of Modesto, a cooperative. In a few years, the co-op sold it to Berkeley Farms, which moved the ice cream and mix operations from Tracy to Modesto.
After leaving the ice cream and mix business, Pete joined Best Fertilizer Co. in Lathrop and worked with his friend, Lowell Berry, in establishing California Ammonia Co., a grower cooperative.
After a lengthy illness, Pete Peterson died in October 1987. He was survived by his second wife, Harriett, and his daughter, Maxine Hanson, whose husband, Vern, later became a member of the Tracy City Council and Tracy's mayor.
Oh, and one more thing I should mention. Peterson Ice Cream Co. wasn't Tracy's only producer of ice cream in the 1930s, 40s and 50s. Across 11th Street at the corner of Walnut Street, Recia Lowery operated a much smaller ice cream plant under the name Valley Maid. Its ice cream was mostly sold at Jiggs Fountain Creamery located in front of the ice cream plant on 11th Street. It's now a vacant lot.
Anyway, the ice cream business has been given a new shot in the verbal arm with the opening of the Ghirardelli Ice Cream and Chocolate Factory Outlet. It has a soda fountain, but no ice cream bar to confuse people like Pete Peterson's sometimes did decades ago.
• Sam Matthews, Tracy Press publisher emeritus, can be reached at 830-4234 or by email at shm@tracypress.com.