Last Wednesday, Nov. 11, was the first day for high school seniors to sign their letters of intent, making their official commitments to the colleges of their choice. Four local seniors confirmed that they will continue to play their sports at the collegiate level starting in the fall 2021.
University of Nevada, Reno
Mountain West Conference, NCAA Division 1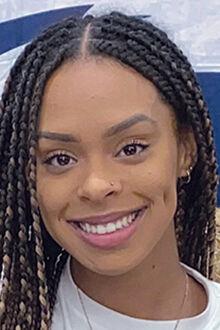 Aaliyah Jenkins knew that the University of Nevada, Reno, would be her destination for college before she met the Wolf Pack coaches.
She's been playing softball since the age of 9 and has built her skills through travel ball teams like the Grapettes, Team TABU and the Suncats out of Gilroy. After she joined Easton Preps out of Southern California in January she knew that coach Price Hansen could connect her with her top choice for college ball.
"He had really good connections with the head coach there (Josh Taylor). My goal was to stay as close to the West Coast as possible for college and so he had the coach give me a call," Jenkins said.
Jenkins was an all-Tri-City Athletic League catcher on Tracy High's varsity team in her sophomore year as the Bulldogs won the league title and went on to become the Sac-Joaquin Section runners-up. Her junior season was cut short because of COVID-19 quarantines, but through her travel ball team she had a chance to meet with the Wolf Pack coaches before everything went on lockdown.
"I kind of based my decision off of, one, the feeling I got when I got on campus, and then, second, the connections I made with all of the coaches before we even started talking softball," she said. "They were just really good people, and I could tell they were the type of people I could see myself growing around."
Jenkins plans to study community health sciences, with an emphasis on kinesiology, and has a career goal of becoming a physical therapist.
She credits her travel ball coaches with keeping her inspired, mostly by recognizing her abilities at a young age.
"I first came into travel ball when I was 9 and I was super-tiny," she said. "They took a chance on me and saw the potential that I had, and really shaped me into the player that I am today, mentally and athletically."
She will take the memories of competition with the friends she made at an early age, and looks forward to similar adventures in college.
"Being able to play at the division and level that I'm allowed to play at and get an education and meet more amazing people is something that's really important to me and I'm really thankful for this whole experience."
University of the Pacific, Stockton
West Coast Conference, NCAA Division 1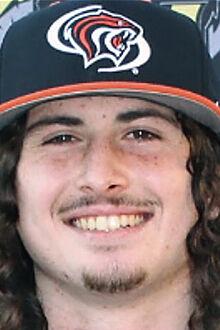 Caden Duke sees his achievements as those of his team and his school. When he heads to the University of the Pacific next year he goes to represent the Millennium High baseball program.
"It's really exciting, because Millennium is not known as a sports school. It's more of an academic school," Duke said. "Being able to show that Millennium can produce quality athletes, which they do, that's more important to me than my own success. It's putting my school on the map and saying, 'We're just as good as these other schools.'"
Duke's love for baseball brought him to UOP a few years ago. He has attended hitting clinics there since his freshman year and eventually got to know head coach Chris Rodriguez.
Duke started playing baseball at the age of 5, and after playing Tracy Little League he moved on to travel ball, including more recently the Nor Cal Blue team with coaches Rob Bruno and Tony Crivello for two summers.
"Last year I played with a team where the whole starting lineup was all D1 commits, so playing with that kind of talent really boosted my game a lot," Duke said.
He got in two seasons with the Millennium team, including his sophomore year in 2019 where he led the team in both hitting, with a .369 batting average, and pitching, with a 4-1 record and 1.52 earned run average.
He plans to study computer science at UOP and a scientific career, such as working at Lawrence Livermore National Laboratories, is his goal. While at UOP he hopes to become a pitcher for the Tigers, but he's versatile enough that pitching is just one option that Rodriguez could offer him.
"He knew I was a pitcher already, but they realized my hitting so as of now I'm probably going to go there as a two-way player, pitch and play first base. That's ideal."
Duke grew up with the Tracy Learning Center, starting at Primary School as a kindergartener and eventually joining the Falcon sports programs when he reached high school, also competing as the Falcon football team's quarterback. The school taught him team camaraderie and connected him with teachers who motivated him to never settle for second-best.
"What I realized was how lucky I am, to see how many people support me and care about me, and how many people have been by my side, pushing me to get where I am right now."
Northwest Missouri State, Maryville, Mo.
Mid-America Intercollegiate Athletics Association, NCAA Division 2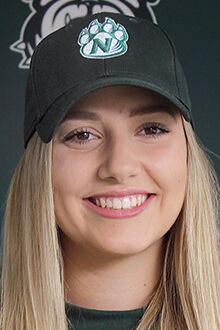 For three years Natalie Laiolo has been at the core of some of the best volleyball teams that Tracy High has put on the court. She has helped lead the Lady Bulldogs to two Tri-City Athletic League titles, and she also helped the team make history last year as a junior when Tracy won its first Sac-Joaquin Section title.
Her skills as a setter and hitter gained her all-TCAL honors all three years as well as the attention of college coaches. Her final choice came down to Missouri or Hawaii, and she chose the college where she could keep growing as a player.
"Most people would think, Hawaii is your first option, but it was just the girls and the coaches, and just the atmosphere at Missouri that really drew me to them," Laiolo said. "They began reaching out to me every week, calling me, having daily check-ins and I just felt so at home with them and so comfortable."
When she went to visit the Northwest Missouri campus she found a small town where the college and its sports team are at the center of the town's culture.
"It reminded me so much of the Tracy High community and what we do here, and how everyone wears Tracy High stuff around town. It really reminded me of home," she said.
She plans to major in business management, and minor in sports management with a career goal of working behind the scenes for professional sports teams, hoping to eventually land a job with an National Football League or Major League Baseball team.
Laiolo has played volleyball for eight years, and early on she set her sights on making a college team.
"All of my high school coaches knew that, and my club coaches, and they helped me get to that journey, along with my strength and conditioning coaches at Altamont Performance Labs, they all helped me get there."
She added that as a player for Tracy High, Rage Volleyball Club and Nor Cal Volleyball Club her biggest motivation comes from sharing the highs and lows of competition with her teammates.
That passion she found in her high school and club teams is what she expects to find in college.
"My role and everyone else's role is just to encourage each other and to make my teammates better players, as well as myself, on and off the court."
William Jessup University, Rocklin
Golden State Athletic Conference, NAIA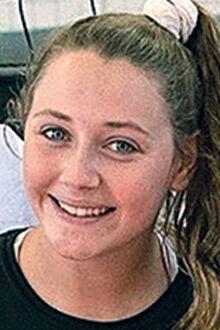 Lauren Toon established her connection to William Jessup University as a young player. Head coach Tiger Shelton has long been one of her key volleyball mentors.
Shelton coached her with the Pacific Coast Volleyball team out of Stockton and urged her to join the 15th Global Challenge in the summer of 2019 between her sophomore and junior years, which introduced her to international volleyball during a week of tournaments in Croatia.
Next year she joins a familiar William Jessup Warriors program that will be close to home.
"It's an amazing opportunity," she said. "Something I really like about the school is that it's small, and that the student to teacher ratio is like 10-to-1, so I'll always have a teacher there, without 100 students in one class, and I like the people there. The people are very kind."
Her opportunity to play for the Warriors means she can play the sport she loves while studying public administration, with a goal of working in law enforcement with the FBI.
She is dedicated to advancing in and becoming an advocate for the sport of volleyball as a way of honoring her mother, Christine Toon, who died in September from COVID-19. Christine was West High's coach and also started up the Valley Rebels team to give local players the opportunity to compete in tournaments year-round.
"I'm going to play for my mom. She's the reason I made it this far, so I'm going to do my best to make her proud," Lauren said.
Lauren started playing with the Valley Rebels at the age of 8, and even before she got to high school she became a fixture with the West High Wolf Pack team with her mother as coach and older sister, Megan, who is now West High's coach, as one of the players. Lauren also has played with Pacific Coast in Stockton and more recently with Synergy Force out of Sacramento.
"It really shaped my personality. I'm very outgoing and I'm good at communicating with and meeting people," she said, adding that coaches and teammates have always been a positive influence on her. "The people made me a better person. They made me more open and not as shy as when I was younger."