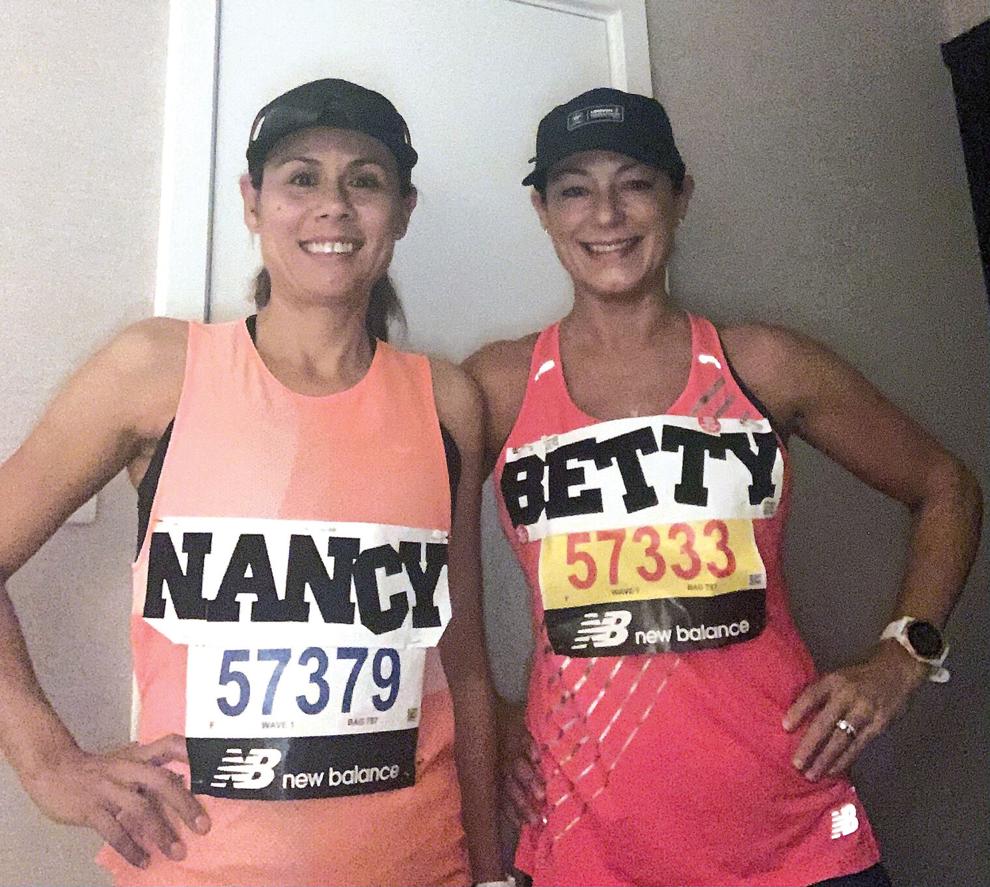 The London Marathon this past weekend came as a sigh of relief, not just for Tracy runner Betty Topping, but for the international running community and its fans.
Sunday's event was the second time that Topping has run the London Marathon, but with that city emerging from the COVID-19 pandemic, the enthusiasm for the race was dialed up considerably from Topping's first London Marathon in 2018.
"This is an event where everyone from London comes out to celebrate. The course is typically very packed with people cheering you on constantly. It was twice as packed Sunday," Topping said. "They cheer down to the very last one coming in. That is one of the most exciting things about London, is how many people come out to cheer and support the runners."
Topping ran the course in three hours, 40 minutes and 35 seconds – which put her at 139th place in the women's 50-54 age group – and beat her age group's qualifying time for next year's Boston Marathon by more than 14 minutes.
Along the way she got a tour of the historic city, starting in Blackheath and Greenwich Park, winding around past the Cutty Sark Maritime Museum and then across the River Thames at the Tower Bridge. The course continues to wind around the river and then heads toward the finish line near Buckingham Palace.
Topping said people were lining up all along the course, especially toward the end.
"On both sides of the course, all the way to Buckingham Palace, it's just packed with people screaming and cheering."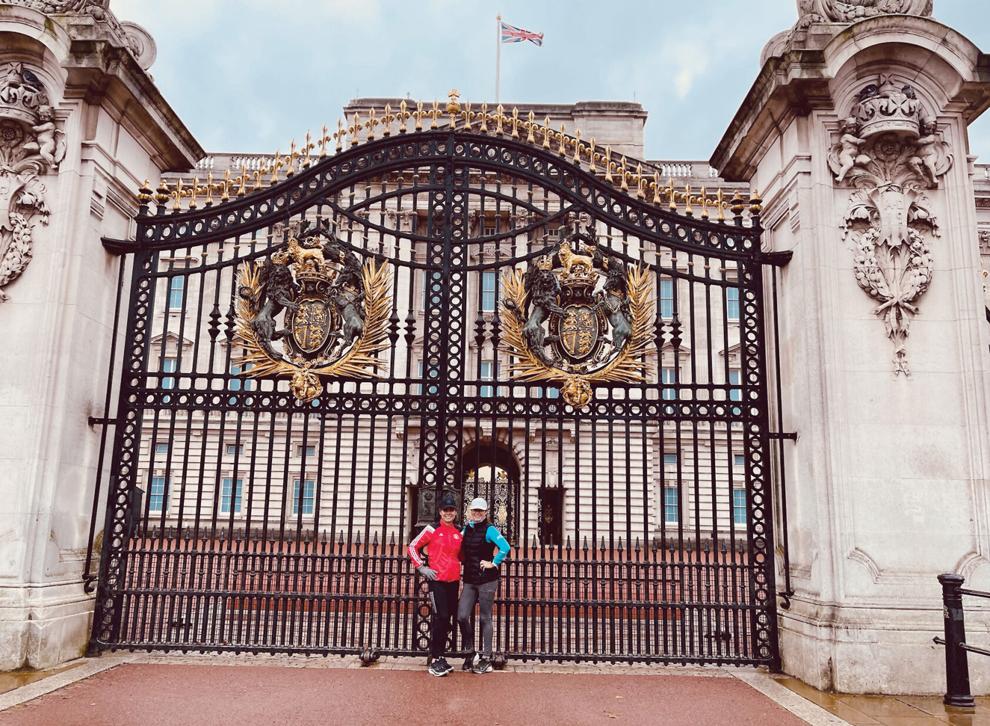 Topping said she had plenty of challenges to face in the weeks and months leading up to the race. She had qualified for the 2020 London Marathon through the Abbott World Marathon Majors, with this event the Abbott WMM Wanda Age Group Championships inaugural race.
The Abbott series includes six marathons, and Topping has run them all, the 2019 Tokyo Marathon the most recent and the one where she qualified for London 2020. She has run the Boston Marathon four times, though she's qualified more times than that. She has also run the Chicago, New York and Berlin marathons.
Just prior to the 2020 London Marathon, Topping strained her Achilles tendon, which halted her training schedule for that race. Then the race was cancelled because of COVID-19 restrictions.
"I was more than happy to have it moved forward. Even with that I wasn't sure I was going to be able to go and run it because I was struggling to train, but I ended up getting my training done in eight weeks," Topping said.
"I had a strategy in mind, and I started off slow and I was able to pick up the pace and finish strong, so I was really happy with that considering my eight-week training cycle and coming off an injury."
As for her athletic performance, Topping said it wasn't her fastest race, but qualifying for Boston was good enough as she gets back into a routine that was interrupted by the COVID-19 pandemic. She was in the top 8% in her age group, 139th out of 1,648 runners, top 11% among all women, 1,631st out of 14,421 runners, and 7,925th overall out of 35,872 runners, in the top 22%.
"I wasn't out to set any records. I just wanted to finish it with a respectable time and not be in pain at the end, which I did, so I was really happy about that," she said.
She took the trip to London with one of her close running friends, Nancy Eubanks of Turlock, who is presently working her way through the six stars of the Abbott World Marathon Majors, with Berlin and Tokyo still to go.
While they started Sunday's race together, they split up along the course as they implemented their individual race strategies. Eubanks also qualified for the 2022 Boston Marathon with a time of 3:23:50, putting her at 152nd place in the women's 40-44 age group.
Topping added that just getting to the London Marathon from the San Joaquin Valley with COVID-19 still looming was an adventure in itself. As more marathons are scheduled, runners have to get vaccinated to participate and are expected to wear face coverings when not on the course. Participants also have to take the COVID-19 tests at various stops on their trip to the racecourse.
"Just to go to London we had to look at taking five tests," Topping said, adding that they included a pre-travel test, a test to get on the plane, another to confirm entry in the race and another to get into the Abbott Championship meet-and-greet on Friday, then another before boarding the plane to get back home.
"That's what made it even more difficult was just trying to manage and make sure we had followed all of the proper testing procedures in order to get into and access some of the events we had to go to. That was the craziest part."