Three softball players and one volleyball player at Kimball High are among the local seniors who signed their letters of intent last week, confirming their commitments to continue playing their sports at the college level.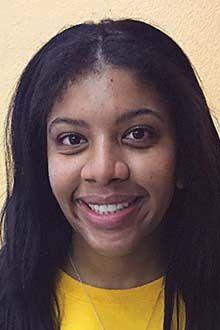 Alabama State University, Montgomery, Alabama
Southwestern Athletic Conference, NCAA Division 1
Leah Richardson knows that an effective hitter will always be the core of a successful softball team. She confirmed that at a Fresno State University skills camp, where her skills with the bat caught the attention of the Bulldogs' batting coach, Todd Bradley.
She considered Fresno State as her college destination, but when Bradley took the head coaching job at Alabama State University in 2019 he convinced Richardson to join the Alabama Hornets.
Richardson has played first and third base for the Kimball Jaguars since her freshman year on the varsity team, as well as some outfield, so she's prepared to take any role necessary to complete the Hornets team.
"I know it's going to be a lot harder. They're going to be bigger, they might be stronger, but I'm ready to ball," she said. "I know if I want to play I'm going to have to work hard. I'm going to have to swing the bat because that's what gets you in the lineup: hitting, hitting, hitting, hitting. All my coaches preach, if you can hit I'll find a place for you."
She plans to major in health and business management, with a career goal of working in physical therapy, or possibly in business.
Richardson started playing at the age of 3½ with her father, Lamont Richardson, as her coach. Among the memorable travel teams she has played for is Universal Fastpitch out of Martinez, which put her in competition with top teams and players from across the U.S. during her freshman year.
"That was a big moment for me. It was my first time playing at PGF (Premiere Girls Fastpitch) and first time at nationals and being in front of a lot of college coaches. It really put us on the map."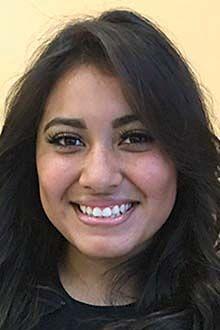 California State University, Stanislaus, Turlock
California Collegiate Athletic Association, NCAA Division 2
Araceli Navarrete started off playing baseball and by the time she was 12 years old she had made the transition to fastpitch softball. She has continued to build on her skills as a catcher and infielder ever since, earning a place on the Jaguar varsity team in her sophomore year.
She has also been active with travel teams, most recently the Firecrackers, made the connection with Stanislaus State through her coaches.
"I feel like they're very family-oriented. They're very friendly," she said. She said that the coaches have tapped her for catching duties, as well as first base, third base and as a utility player. She plans to major in criminal justice, with a goal of becoming a crime scene investigator.
Navarette appreciates the supportive environment of a softball team, which will help her meet the challenges ahead of her.
"I feel like it's definitely going to be difficult once I get there. It's going to be a different atmosphere, but I feel that it's going to prepare me for more of my lessons in life."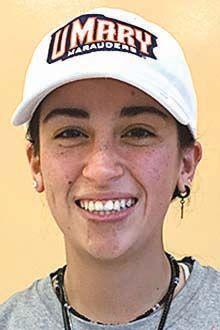 University of Mary, Bismark, North Dakota
Northern Sun Intercollegiate Conference, NCAA Division 2
Ariana Retuta has been playing softball since she was 8 years old, including 2 years on the Kimball High junior varsity team. Though she missed most of her season as a junior on the Jaguar varsity team because of the COVID-19 shutdown, she still has plenty of experience, including playing for Batbusters Softball.
It was enough to get the attention of the recruiters from University of Mary of North Dakota during a recent skills camp.
"They approached me with the offer. I went and visited and I fell in love with the campus," she said. "I loved the coaches, and I met the team. I loved the team. We all clicked together really well."
Retuta specializes in playing middle infield, and she will also study biology with a career goal of being a physical therapist.
She looks forward to being independent in a new place, and also has learned to value the bonds that softball creates between players.
"They've just become my family. Every player I've played with, we've been totally compatible.
We've become best friends on the field and off the field."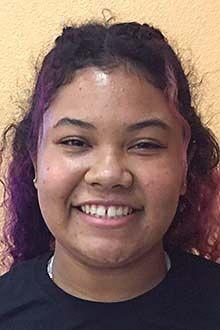 Holy Names University, Oakland
PacWest Conference, NCAA Division 2
Rein Bocage has played for several volleyball teams, including the Kimball Jaguars, where she has been the varsity team's libero since her freshman year.
During a club tournament last year in San Mateo she drew the attention of the Holy Names University assistant coach, who invited her to join the team this past September.
"We already connected last year so he knew how I played," she said. In 10 years of playing she has been on the Valley Rebels, Spark, Rage and West Side teams, and currently plays for Omni in Sacramento.
She said that the focus and character-building that it takes to be good at volleyball will benefit her as she majors in biochemical sciences, with goal of going to medical school and then pursuing a career as an obstetrician/gynecologist.
She also plans to stay dedicated to the sport that has gotten her this far.
"Going to college and playing volleyball has been my dream forever. I want to get into pro, and play for the USA team, so I want to grow and get better."