Three local athletes are among the high school seniors who made their commitments to college programs last month as they signed their National Letters of Intent.
Katelyn Bridgeman started thinking about her college plans when she was 13, playing for All American Sports Academy. That's when she met Stacy May-Johnson, head coach for the Eastern Kentucky University softball team. May-Johnson became head coach at Utah Valley University and Bridgeman followed her there, and when May-Johnson moved again to Fresno State back in July Bridgemen decided to stay put with the new UVU coach Cody Thomson.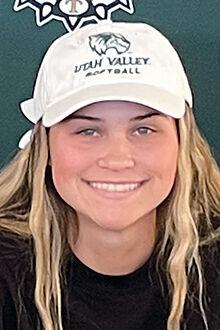 "It's an up-and-coming school. It's very beautiful there. It's a nice location. The people there are really good, really nice people. It's a good community," Bridgeman said. "The coaches have trust in me and faith in me that I can help their program get better."
She was recruited as a catcher, but also plays shortstop and coaches also liked her speed and her potential to play outfield as well. While playing softball, she also plans to study criminal justice but will explore other academic options.
In addition to three years with the Tracy High program, including a junior year where she batted .300 over 16 games, she has played for All American, Bat Busters and California Grapettes teams.
"Just being a team player has helped me with responsibilities, time management, communication," she said.
Tracy High senior Drew Giannini has committed to San Diego State University to play baseball. He was one of the Bulldogs' leading players during his junior year in the spring of 2021 as teams returned from COVID-19 restrictions.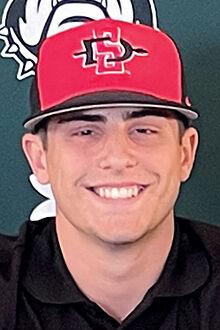 Giannini played in 21 games alternating between third base and pitching, including two games as the Bulldogs' starting pitcher. He held a 2.33 earned run average with a 3-2 record and struck out 32 batters over 30 innings. He also held a .379 batting average with 16 runs batted-in and two home runs.
Kimball High senior Giana Riley has been a basketball star for the Jaguars starting in her freshman year, establishing herself right away as a team leader and all-Valley Oak League standout. She also was a leading sprinter on the Kimball track and field team.
But it was her performance with DeAnza Force Soccer Club that got the attention of the coaches at Gonzaga University in Spokane, WA.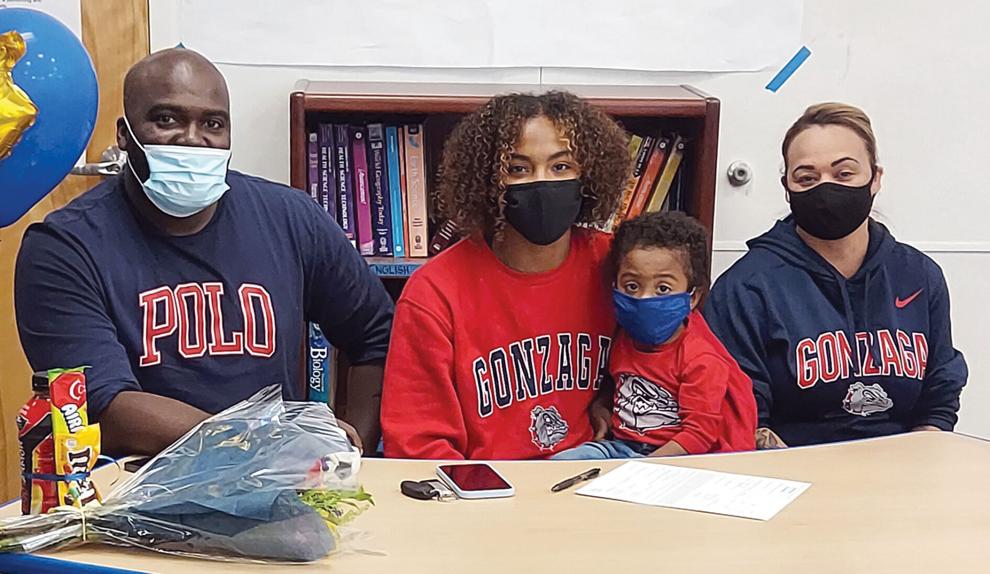 "When Giana first described herself to us, she said she was 'Fast and likes to score goals'. We couldn't agree more!" said Gonzaga Coach Chris Watkins in the university's announcement of her recruitment.
"G is strong and explosive and has a keen ability to be lethal in the box. She's a player that you want on your team and never want to have to play against, so we couldn't be more excited for her to officially be a Zag!"
In addition to being a multi-sport athlete, Riley is also a scholar-athlete, boasting a 3.9 grade point average.