This week, we spoke with five of the local seniors who received their schools' top student-athletes honors. They shared some of their thoughts on how the athletic experience shaped their character through their high school years.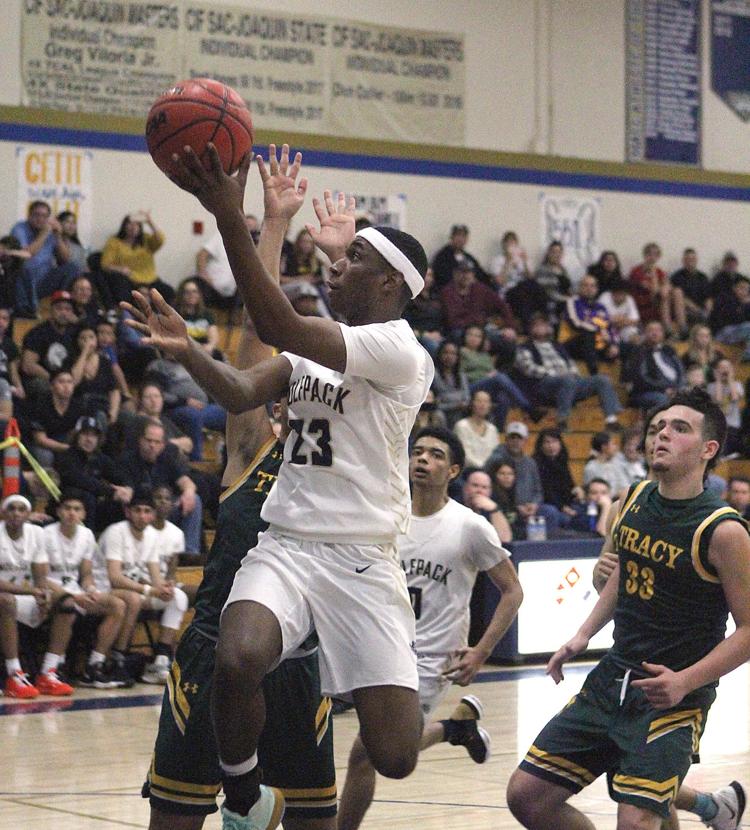 Football, basketball, track and field
After being a three-sport athlete nearly every year that he was at West High, T.J. Williams Jr. still thought of other classmates and teammates who he expected could get West's Male Athlete of the Year honor.
Last week, he learned that he was the top selection of the Wolf Pack coaches, after proving himself to be one of the most consistent contributors to West's football, basketball, and track and field teams.
"I was pretty excited. I felt like it was up in the air and there were enough candidates for it," said Williams, who in four years missed only one season of sports. He played football every fall except in his sophomore year, including varsity football in his junior and senior years.
He played basketball for four years, moving up to the varsity team during his freshman year, and was also a hurdler and competed in the long jump and triple jump with the West track and field team for four years.
Williams said that Wolf Pack athletics provide a solid foundation for high school and life in general.
"The core values I go by are hard work, discipline and integrity," he said. "It really comes down to planning. Make sure you have a good schedule and be punctual with it. As long as you follow through and have a good support system, make sure you're hanging out with the right people, then you'll get through it."
Williams now heads to Fresno State University to major in mechanical engineering and join the Air Force ROTC program.
He said the support system he developed at West High helped him find success.
"I had really good friends that were really supportive. It was a community vibe, a family vibe throughout the school years. It was fun," he said. "I just want all of the staff and everyone to know that I'm grateful for all of the opportunities they provided me and believing in me."
Editor's note: West's Female Athlete of the Year, Caitlin O'Neill, was profiled in the May 15 Tracy Press.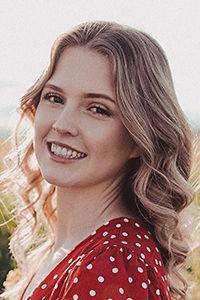 Amber Cook found the drive to be successful at an early age. It's what made her one of the key players on the Falcons girls soccer team as a sweeper and midfielder, one of the Sac-Joaquin Section's top scholar-athletes, and this year's Millennium High Female Athlete of the Year.
"No matter what your grades are, school and sports at the same time is difficult. I've done that through my whole life, because I've been playing soccer since I was 5 years old, so my whole life I've grown up trying to do both," she said.
"It takes a lot of dedication and hard work because you have to keep up in your classes just to play sports, and then to also do well in them. I've always had that drive to do well in whatever I do, so that translated to both soccer and school."
Cook is a four-year varsity soccer player at Millennium High, and with a 4.23 GPA, she's one of the Sac-Joaquin Section's Dale Lacky Scholar-Athlete Award winners for 2019-20.
To get that high GPA, Cook attended, and excelled in, classes at San Joaquin Delta College during high school, including courses in child development, sociology, psychology, Western religion and English.
The Falcons have been to the girls soccer playoffs all four years that Cook has been on the team. She said that her experience as a freshman, when her team got as far as the SJS Division 7 semifinals, affirmed her love for the team.
"Being on the soccer team was probably one of my favorite experiences, especially at Millennium, because it's a small school and it's really tight-knit and our team was super close every year," Cook said. "Even though we got new girls every year, we always created a good bond. It was really cool to be part of something so special."
Her college plans will take her first to Modesto Junior College. She plans to transfer to a four-year college, possibly Chico State or San Francisco State, to study nursing.
"Nursing is super competitive, so I'm going to do my best in junior college and then see where I can get in after that," she said.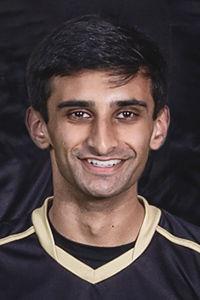 Harpreet Dhadiala focused on just one sport at Millennium High, and it put him at the core of team that is memorable for him, his teammates and for the school as a whole.
The Falcons have made the boys soccer playoffs every year for the past four years, and during Dhadiala's sophomore year, they went all the way to the Sac-Joaquin Section Division 7 championship game, where they beat Greene Academy 4-2.
He's proud of that blue SJS banner, and also of finally beating Venture Academy in his senior year to win the Central California Athletic Alliance title after being league runner-up in every previous year. But the real prize was sharing those big moments with his team.
"Not only winning made it fun, but being around each other, and playing the game with all of my friends that I grew up in high school with. We met each other freshman year and then grew to become great friends in senior year," he said. "I feel that was the best part of high school, playing soccer with my friends."
Dhadiala grew up playing soccer, starting with Tracy Youth Soccer League and advancing to Tracy United Competitive Soccer Club and then Alternativo Futbol Club. He played offense at first and then took on the role of center midfielder for Millennium.
Through it all, soccer has guided his personal growth.
"Starting at a young age, playing with a lot of people, it brought me out as a person and made me who I am," he said, adding that the natural tendency in sports is for teammates to make each other better. "Especially freshman year, we had a lot of seniors that were very talented, and they pushed me to become a better player. Looking up to them and everyone that's been around me, I feel like that's what made me who I am."
He added that Millennium High has prepared him well for his future.
"Junior year, senior year, we have less classes, so we have more opportunities to do things, like community service, especially internships. It led me to getting a job with the city," he said, noting that he had been a recreation leader with the parks and recreation department before COVID-19 resulted in the city's cancellation of those programs.
He will continue his education at San Joaquin Delta College in the fall, where he will study kinesiology and pursue an associate degree and then see what comes after that.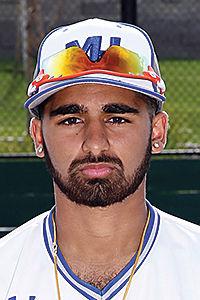 Four years of baseball and basketball at Mountain House High gave Jai Nayyar a chance to be part of something that he knows will always be important to him.
"We really got to shape the culture and everything about the school," said Nayyar, one of the recipients of this year's Mountain House Scholar Athlete awards. "We really tried to put the emphasis on team building, and we've been winning a lot too."
His favorite memories include being called up to the varsity baseball team and competing in the playoffs as a freshman. The next year, the Mustangs would win the Trans Valley League title, and in his junior year, after the team switched to the Western Athletic Conference, Nayyar would be selected to the all-league team. This year, he was the starting shortstop for the Mustangs before the season was cut short.
He was also a four-year basketball player, including two years with the varsity team as they won two consecutive WAC titles.
Meanwhile, he maintained a 4.12 GPA, which helped get him into San Jose State to study computer science. He also is considering Los Medanos College, a community college in Pittsburg, where he would be able to continue playing baseball.
Regardless of where he goes next, Nayyar will take with him the leadership skills he learned on the Mustang sports teams. He also valued the chance to learn how to excel both in sports and in the classroom.
"You get into a routine, being meticulous and methodical, getting your time organized for school, friends, sports. It's very helpful to learn that skill," he said. "I really try to get my schoolwork done as quickly as I can, get my sports, get all the work done that I can. It's a grind, but I love that grind."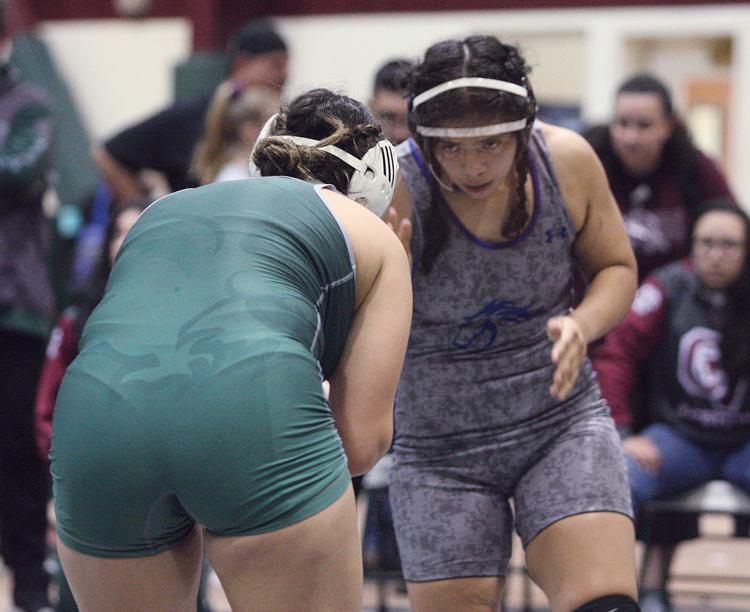 The chance to be a top competitor on the Mountain House High girls wrestling team showed Ramona Jimenez how to be confident and outgoing.
"Before high school, I was very shy and just stayed in my lane, and now I feel like I can be a bit more open with people. Wrestling has helped me become more of a leader as well," said Jimenez, the recipient of this year's Female Scholar Athlete award at Mountain House High. The award recognizes her accomplishments as a wrestler, as a four-year softball player and as an academic standout.
During four years of wrestling, Jimenez made a big impression at league and section competitions. She competed in the California Interscholastic Federation state championships twice, including this year after finishing as runner-up in her class at the Sac-Joaquin Section Masters championships.
On the way to those competitions, she got to be part of a group of girls who knew they would always be tough to beat.
"We didn't just want to be a big team. We wanted to be a good team. We always wanted to push each other," Jimenez said. "That helped us be more aggressive and more together as a family. We argue and fight, but we also hug at the end of the day because we know we're pushing each other to be better for each other."
They also helped each other develop the character to be campus leaders.
"I felt like I was more connected with the school," she said. "Being a scholar-athlete also motivated me to keep my grades up. My coach always told me that we are representatives of the school, so we have to show it in both class and in sports, so I always wanted to make a good image for my team."
Part of making a good impression is class was Jimenez's drive to work well in advance of her classroom deadlines, a philosophy she expects will serve her well at Southern Oregon University in Ashland, where she plans to join the women's wrestling team and major in physical and health education.