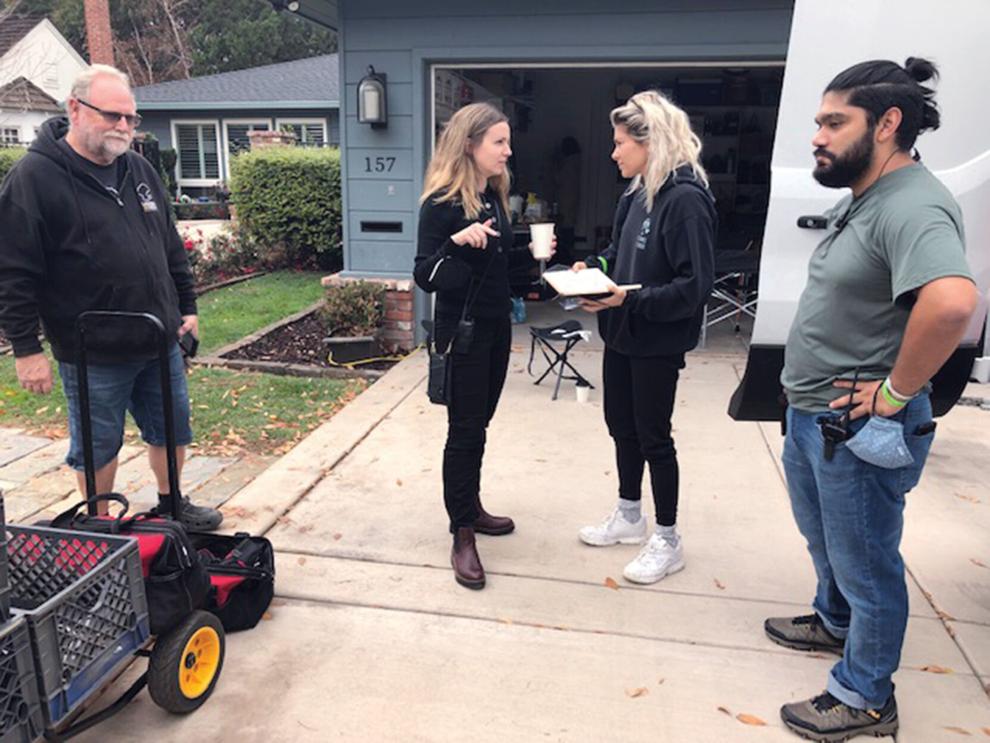 A couple of weeks ago, I reported that filming in Tracy of a scene from the movie, "The Candidate," starring Robert Redford, occurred a half-century ago, in November 1971.
Well, movie-making in Tracy isn't all history. It's been taking place since Nov. 29 and continuing to next Friday, Dec. 17, in a number of locations in the Tracy area.
What's happening is that Brooke Dooley, a native of Tracy, has returned to her hometown as producer of "Grapefruit," a micro-budget independent (Indy) film.
"Grapefruit" was written by Chase Joliet, who is directing and starring in the film. Actors Rosanna Arquette and Steph Barkley also playing leading roles.
Filming started here Nov. 29 and is continuing through next Friday, Dec. 17, most recently at the Eaton Avenue home of Ann Bacchetti Silva, who agreed to reside in a local hotel for 10 days while her home is the scene this week of filming as the main character's home.
The plot centers around that main character, played by Joliet, who was recently divorced and who went to live with his newly-sober mother, a recovering alcoholic, Brooke Dooley reported.
"We delve into the experience of recovery from addiction and self-acceptance, so it's an important film to talk about recovery and how people experience it differently," she said.
So how did Brooke, a native of Tracy who attended Jefferson School and graduated in 2005 from Tracy High return to her hometown to produce a movie?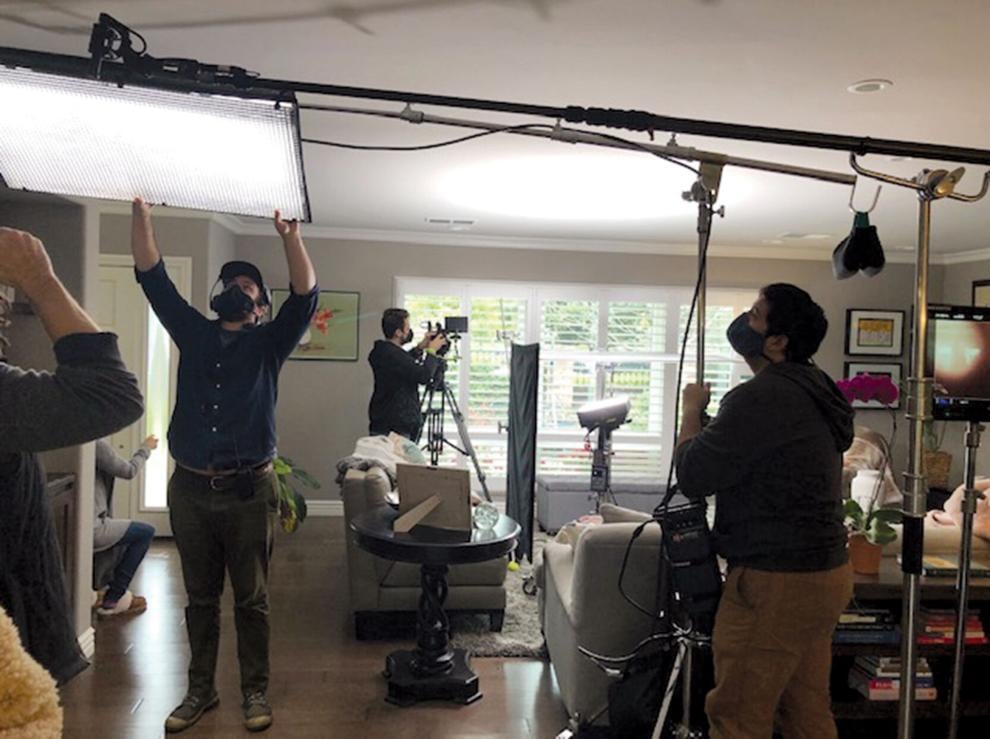 After high school, she attended San Francisco State as a cinema major learning the basics of film-making. Upon earning her degree, she moved to Los Angeles, where she started her career producing commercials.
"I've produced almost 200 commercials and also some independent films and music videos, mostly in Los Angeles but also throughout the U.S. and in Pakistan," Brooke said.
On the most-recent Labor Day weekend, she, her husband, Luke Rocheleau, and their two children moved back to Tracy temporarily after renting out their home in Burbank in order to leave a metropolitan area as the Covid pandemic continued.
"About that time, (through film-production connections) this movie dropped into my lap, and I thought, 'Why don't we bring the movie to Tracy, so we don't have to commute anywhere?'"
She said she knew Tracy "is such a great town with many different looks for creativity, so Tracy fit this project very well."
"It's what's called a micro-budget independent film, and this is true Indy film-making where we have a 16-person crew," Brooke explained. "Normally, on commercial shoots, we have at least 50 people."
She said as producer, she is in charge of securing financing, managing the budget, organizing the logistics, finding actors and a location and hiring a crew.
"We have a wonderful crew," she continued. "We have people from Stockton, Manteca, Oakland and San Jose. The cinema-photographer, director and camera operator travel up from Los Angeles."
Brooke stressed that Tracy has been a welcoming and cooperative town in which to film a movie. She cited a number of local people and institutions, including the city of Tracy, Tracy Police Department, Tracy Public Library, American Legion (and for use of its hall) the Tracy Chamber of Commerce and contributions from local restaurants and hotels to feed and house crew members.
"I've gotten so much support from the community that I'm on a mission to bring more projects here," Brooke said. "Tracy is really set up to be a versatile space for different locations and projects. It is a great central spot, only an hour from the Bay Area, depending on traffic, and we have a lot of film-makers in Sacramento and Stockton, too."
Training local young people to find careers in the multiple aspects of film-making is one of the benefits of bringing production here, she pointed out.
"Grapefruit" just might be only the beginning of a continuing film-making enterprise in our town. It will if Brooke Dooley has anything to do about it.
• Sam Matthews, Tracy Press publisher emeritus, can be reached at 830-4234 or by email at shm@tracypress.com.