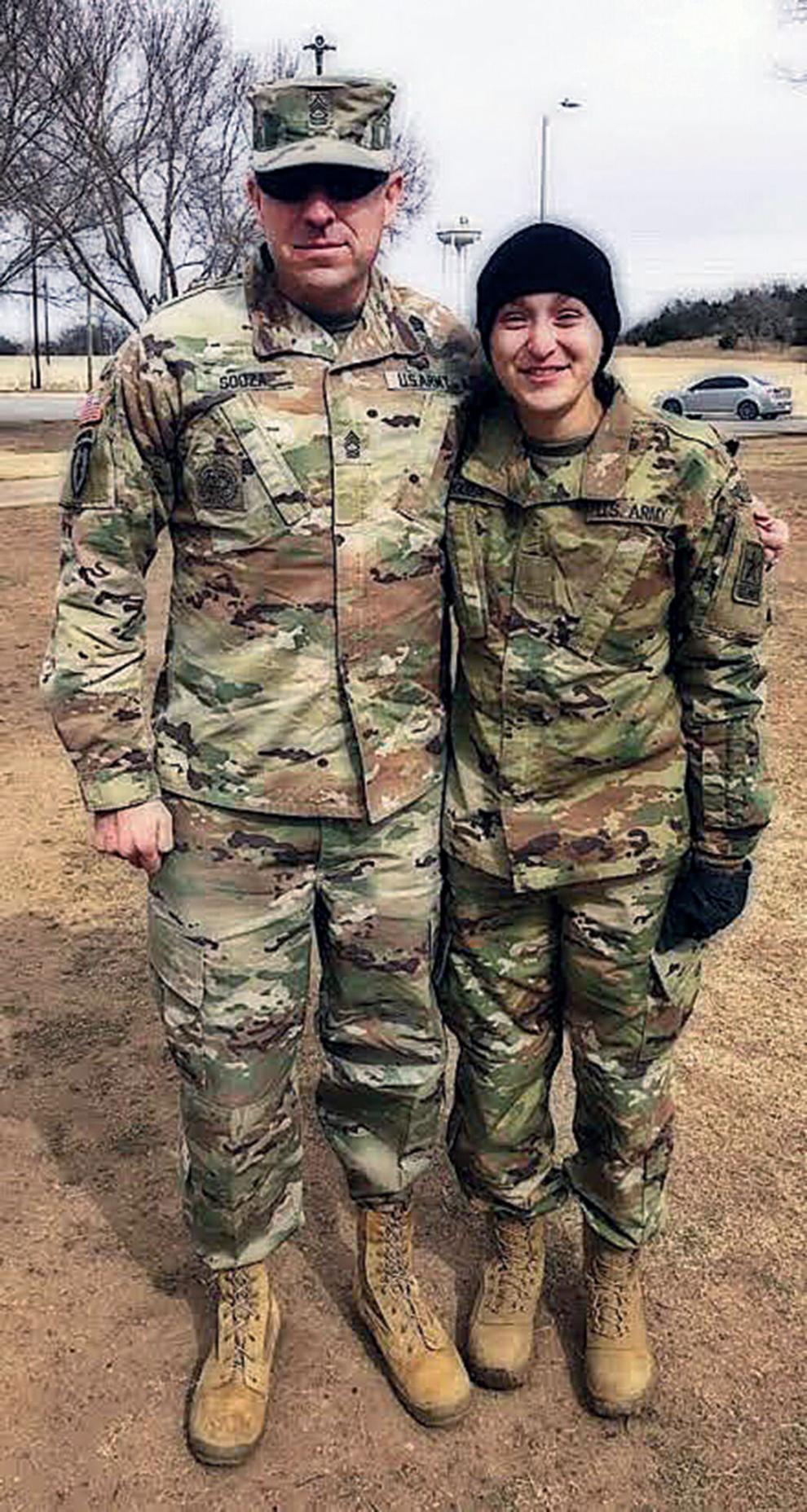 Army Master Sergeant Lorenzo Souza, a Tracy native who headed a group of paratroopers who took part in the Covid-19 delayed 75th anniversary of D Day in Normandy, France, is taking a new step in his rise through the Army's ranks.
That step is his selection for a 10-week training session to become an Amy Sergeant Major, a rank that will qualify him to become the senior non-commissioned officer at battalion and brigade levels and above, including major command and operational units.
The Sergeants Major training course, which emphasizes honing leadership skills, will begin in June at Fort Bliss, Texas, soon after Lorenzo's daughter, Cyana Souza, 19, will have begun 18 weeks of advanced training in military intelligence at Fort Huachuca, Arizona.
"I'm very proud of Cyana continuing the family tradition of serving in the U.S. Army," Lorenzo told me recently when he visited his hometown to attend the funeral of his grandfather, longtime Tracy resident Vincente Barreras.
Lorenzo, 41, joined the Army shortly after graduating from Duncan-Russell High School in 1999. He served in Iraq and Afghanistan and has been first sergeant of a company with the 173rd Airborne Brigade in Vincenza, Italy.
It was with that unit that he and other Army paratroopers made a symbolic jump at Sainte Mere Eglise, the first town in Normandy, France, liberated by U.S. paratroopers on D-Day morning — June 6, 1944.
After serving 22 years in the Army, Lorenzo has no plans to retire anytime soon.
"When I entered the Army, I enjoyed it from the start," he said. "I fit right in and quickly learned the importance of training."
That good fit has turned into a highly successful Army career that is still progressing to the next level, a proud achievement for a kid who grew up in "the projects" on Tracy's Southside.
• Sam Matthews, Tracy Press publisher emeritus, can be reached at 830-4234 or by email at shm@tracypress